| | |
| --- | --- |
| Name | Tom Brady |
| Net Worth | $300 million (approximately) |
| Age | 45 years old (Born Aug 3, 1977) |
| Residence | St. Jetersburg, Tampa Bay |
| Marital Status | Divorced |
| Ex-Spouse | Gisele Bündchen |
| Source of Wealth | Professional Football, Football Analyst, Endorsements, Investments |
| Salary | Approximately $15 Million per year. |
| Endorsements | Under Armour, Molecule Mattresses, Upper Deck and IWC watches |
| Endorsement Earnings | Approximately $140 million |
| Philanthropy | Best Buddies International, the Boys and Girls Club of America, Entertainment Industry Foundation, and KaBOOM! |
Thomas Brady is an American football quarterback who plays in the National Football League (NFL) for the Tampa Bay Buccaneers with a net worth of around $300 million. Tom Brady spent the first 20 seasons of his career with the New England Patriots. He played in ten Super Bowls for the Patriots and won seven of them, the most by any player in the NFL. In 2022 Brady had announced his retirement from the game but decided to be back on the pitch for one more season, returning to the Tampa Bay Buccaneers in 2022. Brady announced his retirement at the end of the 2022-23 NFL after giving many glorious years to the game. Here is a detailed look into the net worth of one of the most celebrated players in the NFL.
What is Tom Brady's Net Worth in 2023?
According to Celebrity Net Worth, Tom Brady's net worth is approximately valued to be $300 million. This includes his earnings from 20 seasons with the New England Patriots, which is around $235.2 million, and his 2-year contract deal with the Tampa Bay Buccaneers which was worth $50 million.
However, Tom Brady's net worth is set to increase even more after his NFL career as he is set to receive a guaranteed amount of $15 million. His endorsement earnings are estimated to be around $140 million from 2000-2022. Brady is set to earn a massive influx of money as he signed a deal worth $375 million with Fox Sports. The massive deal ties Brady with Fox Sports for 10 years. He is going to become the lead football analyst for Fox Sports upon his retirement from football. Brady is set to become an 'ambassador' for Fox Sports after signing the most expensive deal in sports broadcasting history. Tom Brady's net worth when he played for the Patriots was lesser compared to what he earned with the Tampa Bay Buccaneers. Tom Brady will start his Fox Sports stint in 2024. He is also adding a lot to his net worth through business venrtures like TB12 clothing.
Tom Brady and Gisele Bundchen's Divorce Settlement
Tom Brady and his wife of 13 years, Gisele Bundchen called it quits at the end of 2022. Tom Brady's decision to unretire from football is cited as the major reason for the divorce. Both of them have a combined worth of around $733 million. They had an ironclad prenup when they got married in 2009 which made the split of property amicable and hassle free. Reports suggest that Tom Brady is keeping their $17 million house in Miami, and Gisele Bundchen bought a smaller home in the area which is apparently going to serve as office space. She will also be keeping their house in Costa Rica.
Tom Brady's Career Earnings

How much does Tom Brady make in a year?
Tom Brady was earning $15 million a year from his NFL salaries. Brady earned an annual salary of around $15 million in 2022-23. This salary was fully guaranteed under his last NFL contract with the Tampa Bay Buccaneers. He has signed a deal with Fox Sports which will increase his yearly salary exponentially. The deal worth $375 million is going to add the big bucks to Tom Brady's net worth.
Tom Brady's Salary with the Tampa Bay Buccaneers
Brady signed with the Tampa Bay Buccaneers in 2020. Brady earned approximately $68 million from his 2-year contract with the Buccaneers for the 2020 and 2021 NFL season. He signed a restructured deal with the Bucs in 2022. From the restructured deal Brady earned a guaranteed total of $15 million.
Also Read: What is Tom Brady's contract breakdown?
Tom Brady's Salary with the New England Patriots
Brady had initially signed a 4-year $2.52 million deal when he was drafted by the Patriots. Brady got a new deal in 2002 that would take him through 2006. It was for 5 years and $30.52 million. For the 2010 season, Brady got a deal for 6 years for $60 million with a signing bonus of $26.5 million. Just before the 2013 league year began, Brady reworked and extended his deal to that of three years with a $27 million extension, and a guaranteed sum of $33 million. For the 2018 and 2019 seasons, Brady got a 2-year deal with a $41 million extension and a signing bonus of $28 million from the Patriots. With his deal set to expire at the end of the 2019 season, the Patriots offered him a deal for 1 year which was $23 million, and a signing bonus of $8 million. The contract ended in March of 2020 following which he signed with the Buc's.
Tom Brady's Endorsements
It is reported that Brady has earned approximately $140 million from doing endorsement deals alone. One of his most recent endorsements is for the cryptocurrency brand FTX. Brady along with endorsing the brand has also made investments in it.
Brady's current endorsement partners include Under Armour, Molecule Mattresses, Upper Deck, and IWC watches. The Under Armour deal is his most lucrative and includes a Brady line of athletic shoes, workout clothes, and sports gear. In return for an equity stake in the company, Brady moved his mattress allegiance in 2018 from Simmons to Molecule. Brady has earned $140 million from endorsement deals alone. Here are the most important endorsement deals signed by Tom Brady throughout his career:
Aston Martin

Christopher Cloos

FTX

Molecule Mattresses

Hertz Commercials

Subway

IWC Schaffhausen watches

Under Armour

UGG

T-Mobile

Wheels Up

Tag Heuer

Upper Deck

Footlocker
Tom Brady's Investments
Tom Brady is a great businessman and has expanded his investment portfolio toward creating his own brand. He started his initial brand 'TB12'. Brady is also a major investor in the cryptocurrency platform FTX and invested a major part of his fortune into it.
Brady has also invested into an NFT platform company called 'Autograph' which he founded along with Richard and Dillon Rosenblatt. He also launched an investment in a media company called '199 Productions'.
Tom Brady's Other Sources of Income
Brady's major source of income apart from NFL and endorsement deals is through his brand 'BRADY' and 'TB12'. Brady started TB12 in 2013. It is a health and wellness company, co-founded by the quarterback. On January 20, 2016, Brady announced the launch of his peak performance website TB12Sports.com which features information on Brady's training regimen and includes a store to purchase TB12 equipment and merchandise. Later in the year, on August 23, 2016, the TB12 brand then expanded to offer a snack line that contains snacks made from raw, vegan, and organic ingredients that are also free of gluten and dairy.
Brady's latest venture into building his brand is launching a clothing line called 'BRADY'. Brady worked along with his co-founders for three years to build the clothing line and launched it in 2022.
You can read all about his clothing line 'BRADY' by clicking here.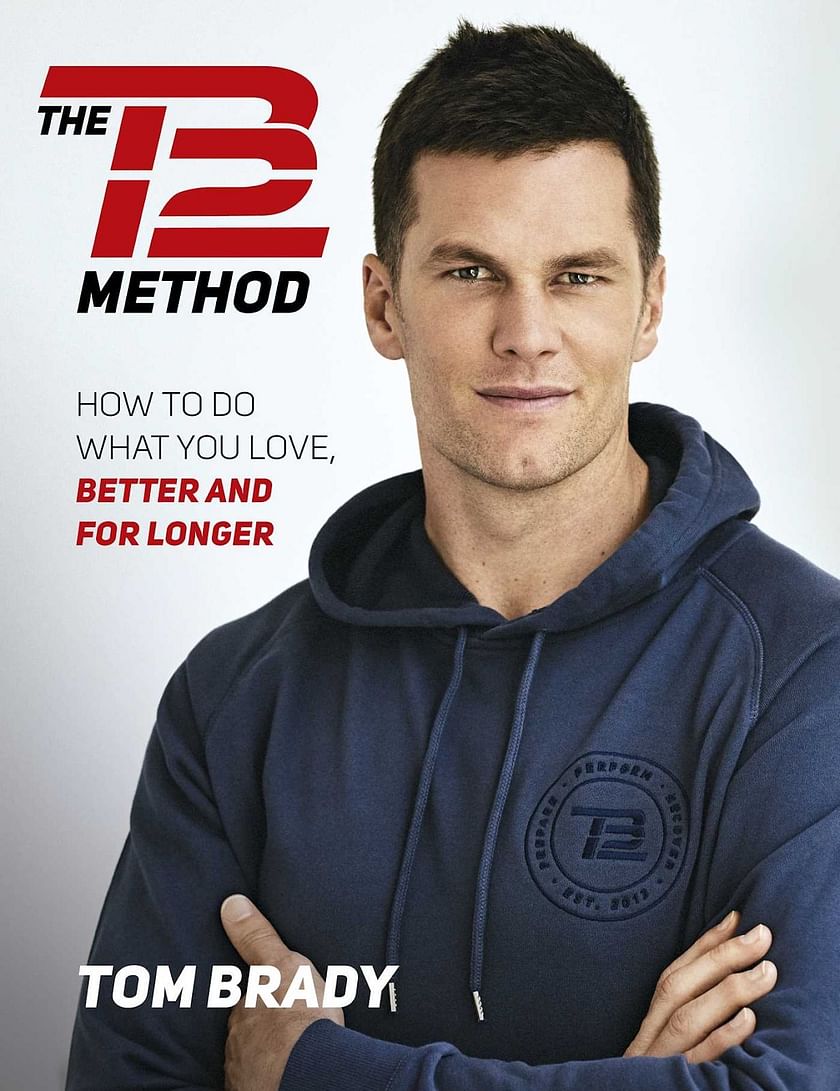 Tom Brady's House
Tom and Gisele owned a home in Brookline, Massachusetts. The 12,000-square-foot home on five acres went on the block for $39.5 million. Brady, after arriving in Tampa Bay, moved his family into the sprawling, 30,000-square foot mansion on Davis Islands built by Yankees Hall of Fame shortstop Derek Jeter. However, reports mention that he and his family may move to a more practical abode across Old Tampa Bay.
Tampa Bay Buccaneers quarterback Tom Brady and his ex-wife Gisele Bündchen, reportedly bought a $17 million property on the Miami waterfront where they planned to build their dream home.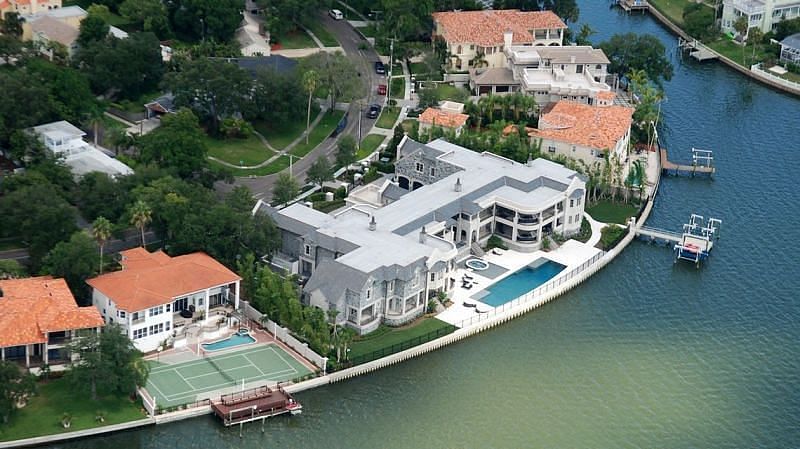 Tom Brady Cars
Tom Brady has an insane collection of cars that includes a Rolls Royce Ghost, two Aston Martins, a Bugatti Veyron Super Sport, and a Ferrari, valued at over $4million.
Also Read: A tour inside Tom Brady's House
The following are some of his most stunning vehicles
Bugatti Veyron Super Sport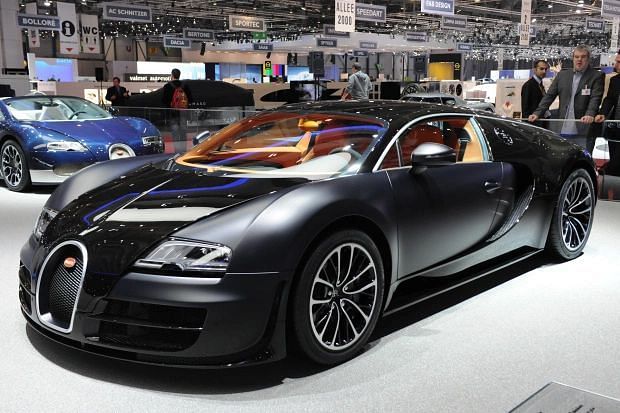 2015 Rolls Royce Ghost
2017 Aston Martin DB11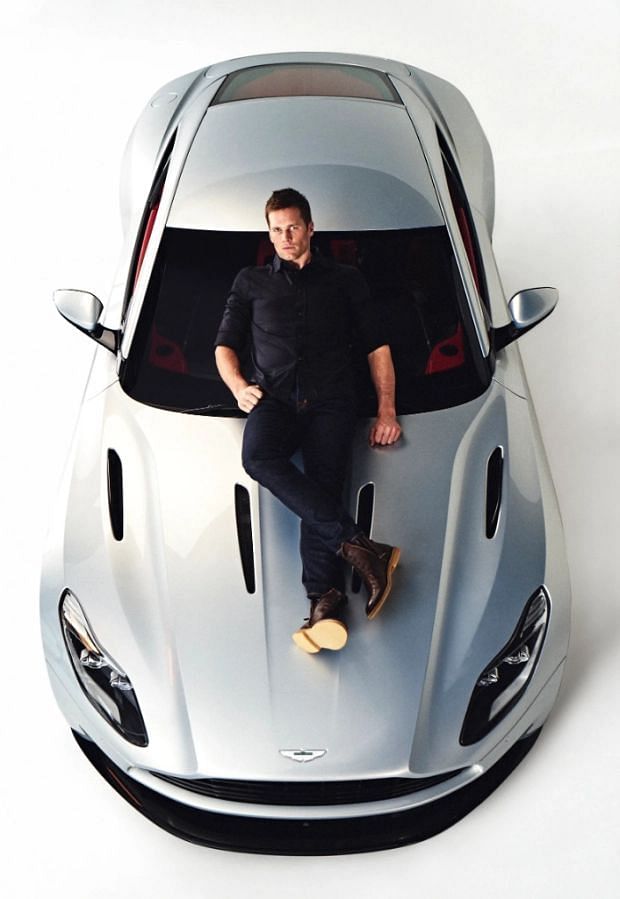 Tom Brady's Charity Work
Brady, alongside Boston Private and Robert Paul Properties, announced the formation of the TB12 Foundation shortly after creating the brand 'TB12'.. The purpose of the nonprofit foundation is to provide free post-injury rehabilitation care and training to underprivileged, young athletes.
Tom Brady's TB12 Foundation is dedicated to empowering athletes everywhere to do what he's done in his own storied career – keep going despite the odds. The foundation's motto is to help at-risk athletes access the practitioners and programming they need - including pliability treatments, functional strength & conditioning, and advice related to nutrition, hydration, and cognitive health.
In 2020, he also joined the "All-In Challenge" to help raise $100 million in total for four charities - Feeding America, Meals On Wheels, World Central Kitchen, and No Kid Hungry - as COVID-19 puts food security at risk for many Americans. Some other charities the quarterback is known to support are - Best Buddies International, the Boys and Girls Club of America, Entertainment Industry Foundation, and KaBOOM!, which builds creative play spaces for kids..
Also Read: Who are Tom Brady's kids?
Other Similar Pages
FAQs
Who is Richer Gisele Bündchen or Tom Brady?

According to The Independent, Gisele Bundchen's net worth was estimated to be a staggering $400 million last year, in comparison to Tom Brady's net worth of around $300 million. So Gisele seems like a clear winner if one is comparing.
What was Tom Brady's highest salary?

Brady spent the most amount of his football career with the New England Patriots however, he had his biggest payday while playing for the Buccaneers. In 2021 Brady earned a total of $39.42 million from the Tampa Bay Buccaneers, making it his highest NFL salary earning.
Where does Tom Brady rank in his salaries?

Although Tom Brady has one of the highest net worth among NFL players, his salary in 2022 (his final NFL salary) was $15 million, which is surpassed by many players in the league (in terms of average annual salary only).
How long did Tom Brady stay retired?

Tom Brady announced his retirement on February 1, 2022, but decided to go back to the NFL, only 40 days after his announcement. He finally announced his retirement at the end of the 2022-23 NFL season, for good.
How much is a Tom Brady rookie card worth?