| | |
| --- | --- |
| Name | Benjamin Todd Roethlisberger Sr. |
| Net Worth | $100 million |
| Age | 40 (born March 2, 1982) |
| Position | Quarterback (Pittsburgh Steelers) |
| Residence | Pittsburgh, Pennsylvania |
| Marital Status | Married (2011) |
| Spouse | Ashley Harlan |
| Children | Benjamin Jr, Baylee, Bodie Roethlisberger |
| Source of Wealth | NFL, Endorsements, business |
| Salary | $23 million |
| Endorsements | Fanatics, Nike, Panini, Sprint |
| Endorsement Earnings | $1 million |
Benjamin Roethlisberger, nicknamed 'Big Ben' for his enormous body mass, is an American National Football League quarterback of Swiss descent. He was first drafted in the 11th pick during the 2004 draft by the Pittsburgh Steelers.
Winner of the 2004 AP NFL Rookie of the Year and youngest quarterback to win a Super Bowl in NFL history at age 23, Ben is known as one of the most talented and efficient players in the league. The athlete drew inspiration from former Broncos quarterback John Elway and wears #7 as a tribute to his idol.
He led the Steelers to victory in the Super Bowl twice, once in 2005 against the NFC Seattle Seahawks, and then in 2008 against the NFC Arizona Cardinals. Apart from two Super Bowl wins, Benjamin also has six- Pro-Bowl wins under his belt. Ben Roethlisberger's current net worth is $100 million.
How Much is Ben Roethlisberger's Net Worth in 2023?
For a man nicknamed Big Ben, Benjamin Roethlisberger's net worth is surely a big amount. The NFL quarterback has a net worth of a whopping $100 million. Ranked 91 on the Forbes list of the world's highest-paid athletes, Roethlisberger has earned nearly $247 million since his 2004 draft to the Pittsburgh Steelers.
Ben Roethlisberger's Salary
Benjamin Roethlisberger earns a salary of $23 million. He renewed his contract with the Steelers for $68 million in 2019, receiving an additional $37 million signing bonus.
Ben Roethlisberger's Salary History
| | | | |
| --- | --- | --- | --- |
| Year | Contract | Signing Bonus | Average Salary |
| 2004 - 2009 | 6 yr(s) / $22,260,000 | $600,000 | $3,710,000 |
| 2008 - 2015 | 6 yr(s) / $87,986,500 | $25,200,000 | $14,664,417 |
| 2015 - 2019 | 4 yr(s) / $87,400,000 | $31,000,000 | $21,850,000 |
| 2019 - 2022 | 2 yr(s) / $68,000,000 | $37,500,000 | $34,000,000 |
Ben Roethlisberger's Endorsements
Ben Roethlisberger is famous not just on the field but is also well-known for the numerous brands he endorses, such as Nike, Sprint, Panini, Fanatics and Upper Deck. These deals make up $1 to $3 million of Roethlisberger's annual income. He was also the face of a popular American snack, called Big Ben's Beef Jerky, sponsored by PLB Sports. However due to the legal limelight on Ben during several sexual assault allegations in 2010, he lost the deal and PLB Sports withdrew the product shortly afterward. Roethlisberger is also the spokesman for Swiss Roots, a campaign intended to help Americans of Swiss origin reconnect with their Swiss ancestral heritage
Ben Roethlisberger's Investments
The Steeler quarterback has invested nearly $11 million in a medical device company called NeoLight that develops phototherapy beds to cure jaundice in preterm and full term babies.
The player had also invested his money in Big Ben's Beef Jerky, however suffered losses due to his sexual assault allegations in 2010.
Also Read: What is Ben Roethlisberger's Contract Breakdown?
Ben Roethlisberger's Other Sources of Income
Apart from his salary as a professional footballer in the NFL, various endorsements and investments, Roethlisberger also has his own line of barbeque sauce, Big Ben's BBQ. The quarterback deals in real estate as well, having recently listed his seven-bedroom house near Gibsonia - including facilities like an arcade zone, golf simulator, pool and six-car garage for $2.7 million, however, due to lack of buyers, was forced to settle for $2.3 million. Roethlisberger bought his first house worth $475,000 soon after signing a six-year contract with the Pittsburgh Steelers in 2004. He later sold the 2,423 sq. ft home for a meager $360,500, not having good luck in the real estate market system.
Ben Roethlisberger's House
Ben Roethlisberger has moved houses several times since being drafted in 2004. However, he sold both houses with significant losses. He currently resides in a $2 million custom mansion he designed himself, spanning 22,464 square feet, excluding outdoor space and includes an outdoor pool and spa. The two-story colonial-style mansion is built on a 2-acre plot in Sewickley Heights, a popular neighborhood among professional athletes such as Sidney Crosby and Mario Lemieux.
Also Read: Who is Ben Roethlisberger's wife, Ashley Harlan?
Ben Roethlisberger's Car
Roethlisberger is estimated to have a diverse collection of expensive cars, worth nearly $4 million. The collection includes a MiniCooper Convertible, Ferrari 488 GTB, Hummer - his first car, and an Alfa Romeo Disco Volante.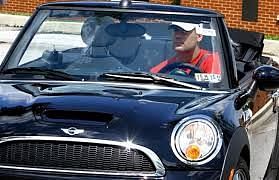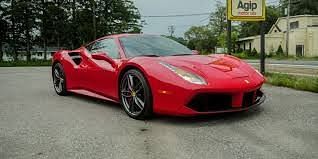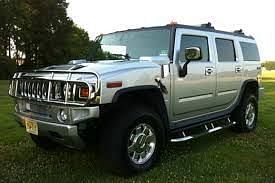 Ben Roethlisberger's Charity Work
Big Ben has a big heart. He started a foundation, called the Roethlisberger Foundation, which raises money to support police dogs, fire departments and for improving living standards in Ohio, Pittsburgh and Pennsylvania. The foundation has donated nearly $100,00 to k-9 programs across police departments in the country.
In 2005, he donated a game check to aid in tsunami relief. Roethlisberger and his wife, Ashley Harlan donated $1 million to Miami University, from where he graduated, to build an indoor sports center.
Other Similar Pages