| | |
| --- | --- |
| Name | Michael Dwayne Vick |
| Net Worth | $16 million |
| Age | 42 (born June 26, 1980) |
| Residence | NewPort News, Virginia |
| Position | Quarterback |
| Marital Status | Married (2012) |
| Spouse | Kijafa Vick |
| Children | 4 (Jada Vick, Mitez Vick, London Vick and Michael Vick Jr.) |
| Source of Wealth | NFL, endorsements |
| Salary | $16.5 million |
| Endorsements | Nike, EA Sports, Coca-Cola, Powerade, Kraft, Rawlings, Hasbro, and AirTran. Unequal Technologies, MusclePharm |
| Endorsement Earnings | $2 million |
Michael Dwayne Vick is a former National Football League (NFL) quarterback. His skills during college at Virginia Tech were impressive; he set a record for passing efficiency (180.4) as a freshman, won an ESPY Award as the country's top player at the college level, and made it into Virginia Tech Sports Hall of Fame in 2017. The former quarterback has a net worth of $16 million currently.

His performance attracted the Atlanta Falcons and he made history as the first African-American quarterback to be picked first overall in the 2001 NFL Draft. He ran the 40-yard dash at his Pro Day workout in 4.33 seconds - the fastest ever recorded by an NFL quarterback. He was the first quarterback to rush for 1,000 yards in a season and currently holds the record for the most career rushing yards (6,109) by a quarterback. In 2004, he signed a $130 million nine-year contract extension after winning his second Pro Bowl.
Coming from poverty, he saw football as a way to a better life, but his promising career came to a screeching halt in 2007 when he was sentenced to almost 2 years in federal prison for his involvement in illegal dogfighting. The Falcons released Vick shortly after suspending him for the duration of his arrest.
Following his release, he signed a one-year contract worth $1.6 million with the Philadelphia Eagles in 2009 but with no guaranteed money. Vick picked up his football legacy and his stellar performance in subsequent games rewarded him with a six-year $100 million contract and then a one-year $10 million extension in 2013. He continued playing passionately and with another Pro Bowl under his belt in 2010, went on to become the Eagle's starting quarterback.
In 2014, Vick was signed by the New York Jets for a one-year $5 million contract. The first player to wear jersey #1 in the franchise, Vick led the team to a 20-13 win against the Pittsburgh Steelers.
The next year, the quarterback signed yet another one-year contract valued at $970,000, this time with the Pittsburgh Steelers. This was the last team Michael Vick played for in the league. He was not signed by any other teams after his contract with the Steelers ended, officiating his retirement from football in 2017.
Michael Vick's Net Worth in 2023
According to Celebrity Net Worth, The former NFL quarterback has a net worth of approximately $16 million. In spite of his struggles off-field and bankruptcy, while he was in prison, Michael Vick re-established his status on the field and earned a hearty income of $125 million over the course of 13 seasons with various teams in the league, contributing to his net worth today. His bankruptcy days are far behind him.
Michael Vick's Salary
Michael Vick earned over $25 million in salaries and endorsement earnings during his career. Despite losing out on $130 million when his contract with the Falcons ended prematurely due to his arrest, he was one of the highest-earning athletes in the league in 2013.
The 6-year contract with the Eagles rewarded him with $16.5 million annually, with $40 million guaranteed.
Michael Vick's Endorsements
Vick has endorsed major brands, including Nike, EA Sports, Coca-Cola, Powerade, Kraft, Rawlings, Hasbro, and AirTran and unequal Technologies, a company that produces football pads. These endorsement deals bagged the quarterback nearly $2 million.
Michael Vick's Investments
Michael Vick introduced his sports clothing line called "V7" in 2012. A percentage of the proceeds was donated to the Boys and Girls Club of Philadelphia.
Michael Vick's House and Car
The Vicks' bought a $2.38 million 92,800 sq.ft home located in Plantation, Florida in 2018. The house includes 6 bedrooms, a media room, guest house, custom pool, outdoor kitchen and a basketball court. The couple listed the house for sale in 2020.
In a 2013 interview with Bold Ride, Vick discussed his fleet of exotic cars. The former quarterback owns a 2013 Infiniti QX56, 2012 Cadillac Escalade EXT, 2012 Jaguar XJB, 2012 Lexus LX570, and 2012 Audi ABL.
Michael Vick's Charity Michael Vick is the founder of two charities - The Vick Foundation and the Michael Vick Foundation. The non-profit organizations aimed at supporting at-risk youth and have raised over $80,000 through fundraisers. In 2006, they donated a hundred backpacks to underprivileged children in Newport News and sponsored an after-school program for awareness. He also donated $10,000 to families of the Virginia Tech massacre victims in 2007.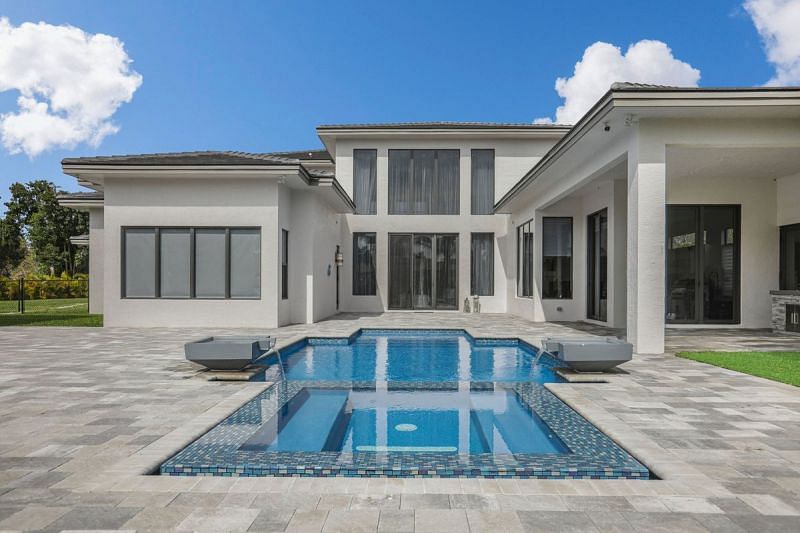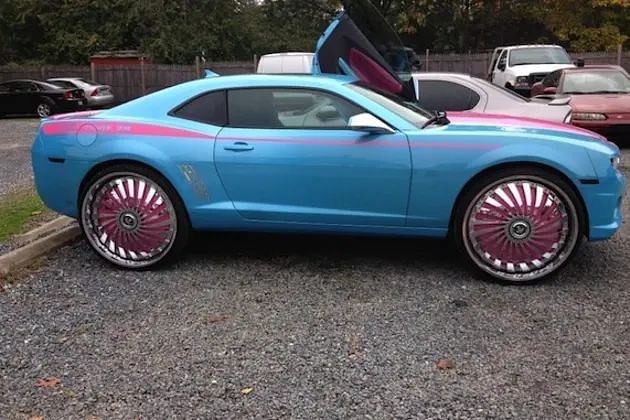 How much money does Michael Vick make in a year?
Michael Vick earned $970,000 from his last contract with the Pittsburgh Steelers. He had an average annual income of $16.5 million when he was in the NFL.
What does Michael Vick do for a living now?
Despite an illustrious and fulfilling career, Vick is still not done with sports; he served as captain of the American Flag Football League in 2017, coached the Kansas City Chiefs alongside former coach Andy Reid and was hired as offensive coordinator for the Atlanta Legends of the Alliance of American Football in 2018. He is currently an NFL analyst on Fox NFL Kickoff on FS1
How much is Michael Vick worth today?
Michael Vick is worth an estimated $20 million. This includes all his assets like cars, property, and salary.
Other Similar Pages