Name

Patrick Mahomes Jr.

Net Worth

Approximately $40 million

Age

27 years (born 17 September 1995)

Residence

Kansas City, Missouri

Marital Status

Married

Spouse

Brittany Matthews

Source of Wealth

Professional Football, Endorsements, Investmen

ts

Salary

Approximately $45 million per year.

Endorsements

BioSteel, Adidas, Oakley, Head & Shoulders, State Farm, Bose, DirecTV, Essentia Water and Electronic Arts.

Endorsement Earnings

Approximately $7 million

Philanthropy

15 and the Mahomies Foundation
Patrick Mahomes is an American football quarterback who plays in the National Football League (NFL) for the team of Kansas City Chiefs. He currently has a net worth of $40 million. He's one of the highest-paid and marketable players in the NFL. He led the Chiefs to their first Super Bowl appearance in 50 years (Super Bowl LIV) where they defeated the San Francisco 49ers for their first Super Bowl victory since 1970. Mahomes got named the Super Bowl MVP for a second time in the Chiefs' 38-35 win over the Eagles in Super Bowl 2023.

How much is Patrick Mahomes' Net Worth in 2023?
According to Celebrity Net Worth, Patrick Mahomes' net worth is approximately valued to be $40 million. This includes his Kansas City Chiefs contract from which he was earning only $555,000 a year as a rookie. After signing a 10 year deal with the Chiefs he has now become the world's first professional athlete to sign a deal worth half a billion dollars. The deal is set to earn him $45 million annually and if the contract is seen through till the end, Mahomes can earn upto $503 million. His endorsement earnings are estimated to be around $7 million.
What is Patrick Mahomes' Salary?
After his 10 year deal with the Chiefs, Mahomes is estimated to make an average of $45 million per year at the starting of 2022. In 2023 he is also earning a roster bonus of $34,400,000 and a workout bonus of $550,000, while carrying a cap hit of $46,793,381 and a dead cap value of $94,880,143.
Patrick Mahomes' Endorsements
Mahomes started receiving multiple endorsement deals following his MVP season. Hunt's was his first endorsement deal. Following this, he signed endorsement deals with Oakley, Essentia Water, Hy-Vee, State Farm, DirectTV, Adidas, and Head & Shoulders. He was also the first Chiefs player to be on the cover of Madden NFL 20.
Mahomes is also featuring on the cover of Madden NFL 22 along with Tom Brady. Patrick Mahomes is also the first NFL player to sign a deal with Oakley, and he is the face of the 'Prizm Optics' line campaign for the company. As of now, he is estimated to earn approximately $7 million per year in addition to his official income.
Patrick Mahomes' Investments
Mahomes joined the Kansas City Royals ownership group on July 28, 2020, as a minority stakeholder. He has also joined with the likes of Kevin Durant, Eli Manning and Rory McIlroy to invest in a tech unicorn called Whoop.
Patrick Mahomes' Other sources of Income
His other sources of investments include endorsements and investments.
Patrick Mahomes' House and Car
Mahomes drives a Ferrari 812 Superfast. His home measures around 3,759-square-foot. Located in the heart of Kansas City, Mahomes' home is in a private upscale community. Built in 1953, the mid-century house sits on a large green lot with plenty of backyard space for the dogs to play. It consists of three bedrooms and is estimated to be around $1.9 million.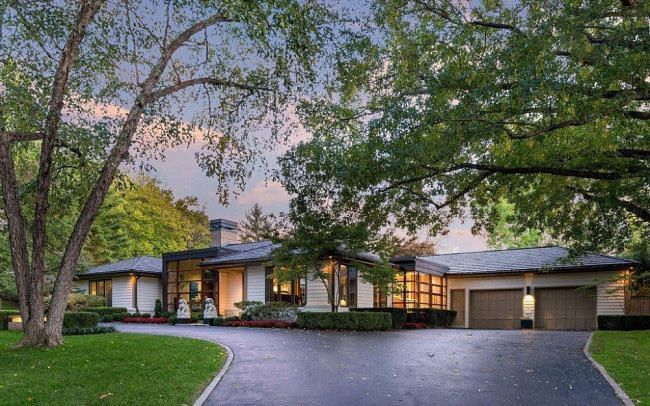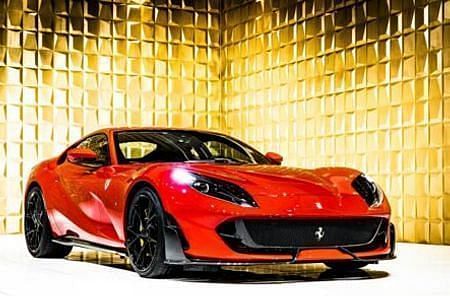 Patrick Mahomes' Charity Work
Mahomes' charity called the 15 and the Mahomies Foundation is dedicated to improving the lives of children. He along with teammate Tyrann Mathieu and several other NFL players have raised their voices to condemn police brutality and violence against black people in the United States and for the league to admit it was wrong for silencing Colin Kaepernick and Eric Reid for their protests during the playing of the National Anthem. Mahomes and Tyrann Mathieu started a voter registration project in Kansas City which encouraged Kansas City residents to register to vote in the 2020 Presidential Election. He also encouraged his Chiefs teammates and worked with them to urge other players to vote. He also joined the LeBron James' Rock the Vote initiative to encourage people to register and vote.
Also Read: Patrick Mahomes' contract breakdown
---
Also Read: Who is Patrick Mahomes' girlfriend?
Other Similar Pages
FAQs
Q. How much money does Patrick Mahomes make a year?
A. In a year, Patrick Mahomes is estimated to make around $39.8 million. Starting in 2022, Mahomes is earning an average of $45 million per year following his 10 year deal with the Chiefs.
Q. How much did Patrick Mahomes make for winning the Super Bowl?
A.He earned approximately $1.25 million when the Chiefs won the Super Bowl in 2019.
Q. How much did Disney pay Patrick Mahomes?
A. Disney paid $5 million when he said "I'm going to Disney World!" on being asked what he was going to do after his Super Bowl win.