With Tom Brady and Gisele Bundchen divorcing, Patrick Mahomes and his wife Brittany may be the new power couple in town. But is the Kansas City superstar able to join such exalted company as the GOAT and his supermodel ex-wife?
It is a question that will obviously throw up many different answers. There will be some that will suggest that since Patrick Mahomes is part of a new generation of quarterbacks, he should be the face of NFL stardom.
They will point to how his record has been superior to that of Tom Brady this season. Another way to measure the influence each of the quarterbacks have on the fans is through social media.
•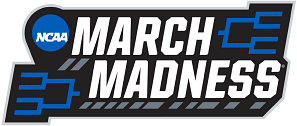 Patrick Mahomes and his wife are social media stars and influencers and might be more appealing to the newer generation.
However, looking purely from a financial standpoint, as it stands, we could also derive some conclusions. We decided to compare each of their net worth and how they got there.
Tom Brady's net worth is $333 million
Tom Brady's net worth is currently estimated to be in excess of $300 million, potentially around $333 million. Much of it derives from his unparalleled success in the league over the last two decades. He has won the Super Bowl seven-times and that has gotten him legions of fans.
A fandom also creates consumers and that shows in his net worth. He has consistently been the player who sells the most jerseys. His cards sell for some of the highest value at auctions.
All of this adds to Tom Brady's valuation. Furthermore, such level of success also brings endorsements of various products as brands are willing to fork out money to have the most successful NFL player of all-time in their corner.
Additionally, his longevity has also increased his net worth. He is the oldest player in the league and was still playing at a level until last season when he was in the MVP conversation.
It also brings around fans who believe as much in his lifestyle as they do in his achievements. This has helped Tom Brady's TB12 brand become increasingly profitable also. All of that contributes to how highly he is valued.
Patrick Mahomes' net worth is $51.5 million
Patrick Mahomes lags far behind Tom Brady when it comes to net worth. His net worth stands at only $51.5 million, which is nearly one-seventh that of Tom Brady's.
However, for Patrick Mahomes, there is the satisfaction of knowing that he is still entering the peak years of his career. If he manages his lifestyle well, he is sure to have a long playing time ahead of him.
He won a Super Bowl and has consistently taken the Kansas City Chiefs to the playoffs every season since becoming the starter. This has allowed him to become the face of many brands and that has burnished his value.
In addition to the performances on the field, he and his wife have been active on social media and that has helped create a brand around him as well. Brittany Mahomes and Patrick Mahomes are widely followed by NFL fans.
Patrick Mahomes has also increased his value through smart investments, especially in sports franchises in and around the Kansas City area. He is a part-owner of the Kansas City Royals in MLB and Sporting Kansas City in men's soccer.
His wife also part-owns Kansas City Current in women's soccer. He has now taken a stake in American State Bank.
He seems to be on the right path to getting to Tom Brady. But for Patrick Mahomes to reach anywhere close to GOAT, he should focus on winning more Super Bowls to close the deficit.
Edited by Akshay Saraswat