WTA Miami - Sharapova defeats Wozniacki to reach final
649 //
30 Mar 2012, 10:06 IST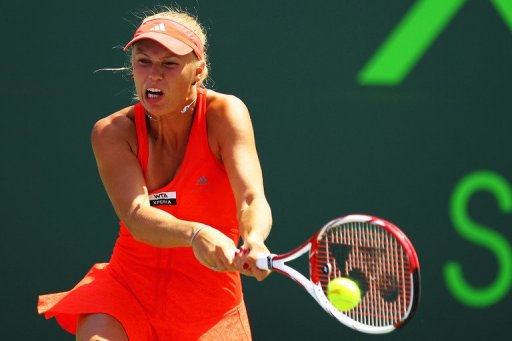 World no. 2 Maria Sharapova is through to the finals of the Sony Ericsson Open in Miami after a three sets win over former world no. 1 Caroline Wozniacki, of Denmark.
Sharapova needed two and a hlaf hours to beat the Dane 4-6, 6-2, 6-4.
"I just kept fighting and just kept playing for every point," Wozniacki told the media. "Maria started off really well and played aggressively – she was playing some good tennis out there. I was just trying to do my best out there and stay in it."
"After losing that first one, being up and playing well then backing off and her stepping up, I could have easily gone down in the second set," Sharapova commented. "But I stepped it up again. I went out there and started being aggressive."
"Caroline likes longer rallies – that's not my game," Sharapova told reporters in her post match interview. "She can make you hit a lot of balls. She can be out there for hours. She's extremely consistent. That's what got her to No.1 in the world for so long. But I'm a very aggressive player. I go for my shots. I don't hesitate. In the first set I stopped doing that a little bit, and it gave her confidence to come back and win that first set, but I'm pleased I got it back right away and managed to win today."
"I tried to do my best, and it just wasn't enough today," Wozniacki said. "I was very close. But this is tennis. One time you win, one time you lose."
This is the fourth time that Sharapova has reached the finals in Miami but she has never won the title. She will meet the winner of the night semi finals between world no. 4 Agnieszka Radwanska and world no. 7 Marion Bartoli.
Sharapova has won 17 of her last 18 three set matches now.