WWE is the most successful wrestling promotion company in the world. WWE has been giving us great entertainment for the past 39 years.
People are so much invested in WWE because of the larger than life characters portrayed by some great superstars. Superstars like Ric Flair, Undertaker, Stone Cold, John Cena, Shawn Michaels, and many others have always delivered their best.
Many of the superstars you will see on this list have suffered numerous injuries over the years of their respective careers – taking years off of their lives just for the sake of our entertainment.
Defining greatness with absolute certainty is very difficult. When it comes to professional wrestling, the word "great" is tossed around often and rather loosely. Everyone has different opinions about the greatest WWE wrestlers. The list includes the greatest wrestlers according to their in-ring and promo skills. You can give your opinion about the greatest wrestlers of all time in the comments section.
---
#10 Chris Jericho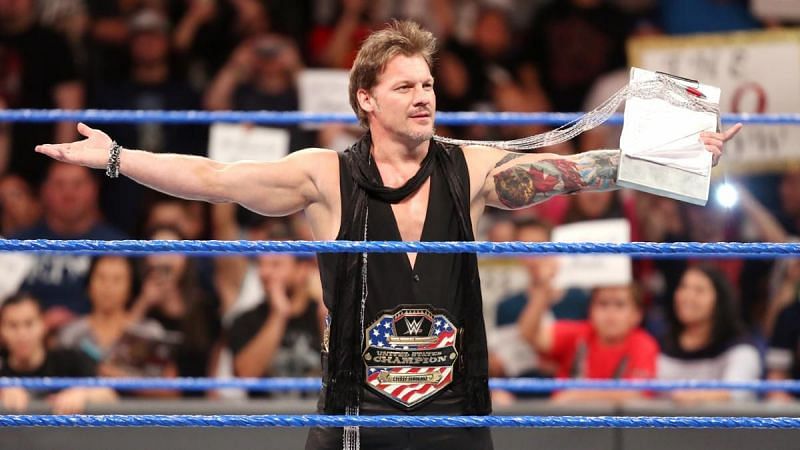 Chris Jericho is really the best at what he does. The uniqueness in his characterization, the charisma, and the ability to deliver whenever necessary, has made Jericho one of the best wrestlers in the whole world.
Jericho debuted on Raw in 1999 and became an instant hit. He had a memorable debut and his first feud was against 'The Great One'.
Jericho made history by defeating Stone Cold and the Rock, two of wrestling's best and biggest stars, on the same night to become the first ever Undisputed WWF Champion.
His in-ring skills to carry out different moves in the ring made him a credible performer and his mic-skills are extraordinary, with many people calling him the best promo cutter of all time in the WWE. Jericho is one of the best trash talkers the WWE has ever had.
Jericho was immensely successful both as a face and a heel. His feuds with Triple H, CM Punk, Kevin Owens, CM Punk, Edge and many more superstars were really amazing.
His alliance and rivalry with Kevin Owens was one of the best works of wrestling in recent history. He had a great match with Kenny Omega in NJPW. Even at this age, Jericho hasn't lost his touch.
'Y2J' has been one of the greatest performers ever in WWE and the whole wrestling industry, and we can be sure that there won't be another superstar like Chris Jericho.
#9 Triple H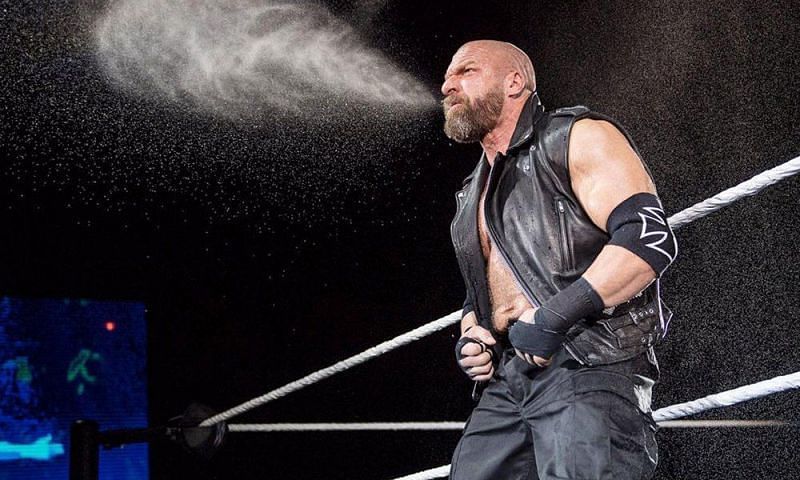 Triple H is one of the greatest superstars of all time. There are not many wrestlers who have contributed back to WWE as Triple H has. He is the current COO of WWE. He is the creator of NXT as we know it and it is his mind that has made NXT a global brand.
After joining WWF in 1995, he became Hunter Heart Helmsley, and eventually, the King of Kings, Triple H. He had a very successful run as a tag team with his best friend Shawn Michaels, in D-Generation X.
'The Game' was an outstanding wrestler during the Attitude Era. He had tremendous feuds with many superstars like The Undertaker, The Rock, 'The Heartbreak Kid' Shawn Michaels, Stone Cold, and Mick Foley.
The matches that Triple H had with Mick Foley, Undertaker, and Shawn Michaels will always be remembered by the fans because of the great in-ring action and terrific storytelling.
Triple H also had a very successful stable consisting of Ric Flair, Batista and Randy Orton known as 'Evolution'. Evolution also helped to boost the careers of Randy Orton and Batista.
Because of both his in-ring and promo skills, Triple H became one of the top heels in wrestling history.
Triple H is currently a fourteen-time World Champion and he has headlined Wrestlemania 7 times. Even at this age Triple H is a great wrestler and continues to get better in the ring.
#8 Bret Hart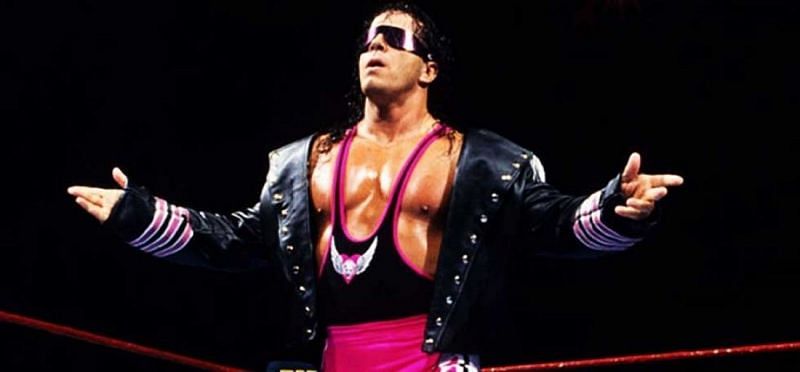 Bret Hart was one of the best technical wrestlers of all time. He was trained by his legendary father Stu Hart. When WWE was in major danger during the early and mid-1990s, Hart was one of the main superstars to carry the promotion during that period.
Bret Hart debuted in 1985. Bret "The Hitman" Hart is a five-time WWF World Heavyweight Champion, and he became a member of WWE Hall of Fame in 2006.
Called the 'Excellence of Execution' by legendary WWE commentator Gorilla Monsoon, Hart's technical and athletic style was a real game-changer in the mid-'90s, pushing the boundaries of in-ring performance to previously unseen heights.
He was the opposite of the kinds of wrestlers WWE had pushed before him, he was a smaller yet a technically-superior wrestler, while the superstars that WWE pushed earlier were giants. Hart's ability to deliver amazing matches made WWE push him.
Because of this, the attitude of WWE fans began to shift away from the powerful immobile giants and more towards these smaller wrestlers who had better technique, which changed WWE forever.
The 'Excellence of Execution' was "The Best There Is, the Best There Was, the Best There Ever Will Be".
#7 Shawn Michaels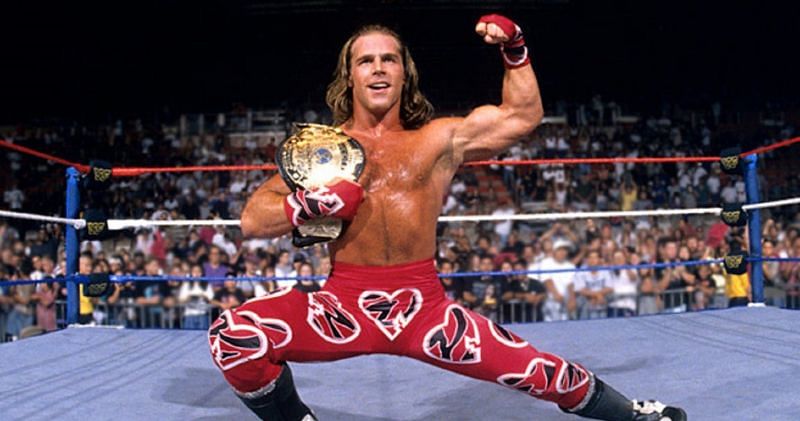 Shawn Michaels was one of the best wrestlers in WWE history. He was an excellent grappler, knew how to sell dramatically, had an excellent understanding of in-ring psychology, and had great promo skills.
He was an amazing storyteller in the ring. 'The Heartbreak Kid' was one of the finest performers from his time in the WWF for three decades. There was something about him that made his rivalries and matches feel so much bigger.
Michaels paved the way for current stars such as Daniel Bryan and AJ Styles, by proving that lean and agile wrestlers could be successful and entertaining main eventers.
He had some amazing feuds with the likes of Undertaker, Triple H, Kurt Angle, and John Cena.
HBK's all-action style and charismatic personality helped him become one of the most successful WWE superstars of all time – especially after he returned against all the odds in 2002 after four years out with a (supposedly) career-ending back injury.
Michaels was inducted in WWE Hall Of Fame in 2011.
#6 John Cena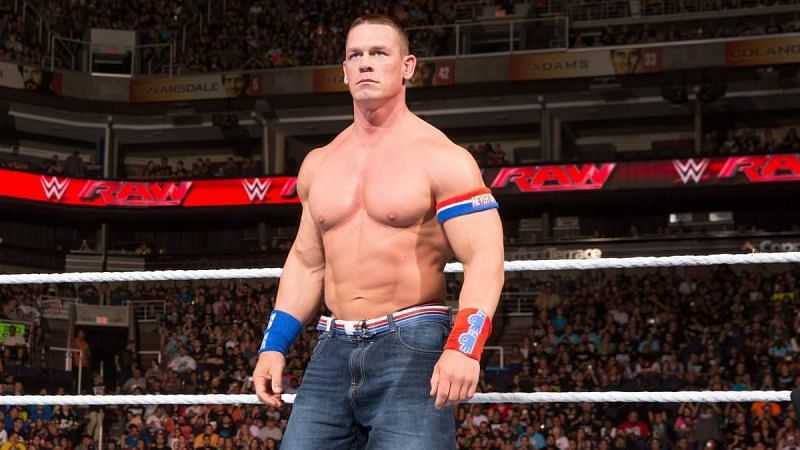 John Cena is WWE's biggest success story of the past fifteen years. Cena is an excellent example of what WWE wants out of their top Superstars. He's strong, has the perfect look, is loyal to the company, and does whatever he's told.
John Cena made his WWE debut in 2002, where he instantly made an impact by defeating Kurt Angle, that was a very shocking moment for the fans.
John Cena is a 16-time WWE Champion. He has also won the United States Championship five times and the tag-team championships four times. He's one of the most decorated wrestlers of all time.
Cena is a very kind person too, he is also known for his widespread charity work, he currently holds the record for most appearances with the Make-A-Wish Foundation, which helps children with life-threatening illnesses.
His feuds with C.M. Punk, A.J. Styles, Edge, Randy Orton, The Rock, Batista, Triple H, and, Shawn Michaels have been extraordinary, and will always be remembered by his fans.
He also elevated the careers of many young superstars by his U.S. Open Challenge. Cena had outstanding matches with the likes of Kevin Owens, Cesaro, Sami Zayn, and Rusev, giving the WWE Universe something refreshing on a weekly basis.
Love him or hate him, Cena is one of the greatest wrestlers that WWE ever had.
#5 Hulk Hogan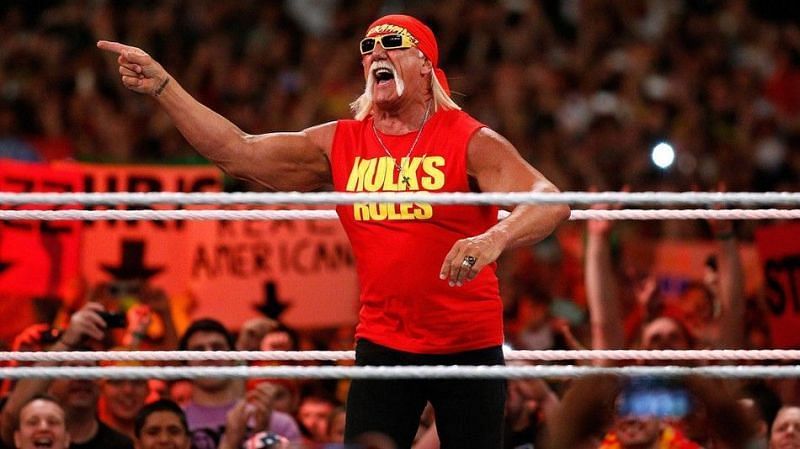 Hulk Hogan is one of the most popular professional wrestling superstars of all time. Hulk Hogan debuted in WWE in 1979. Hogan was a regular main-event superstar, the Hulkster participated in various renowned promotions, such as WWF/WWE, WCW, and TNA.
Hulk Hogan was the face of WWE for nearly 10 years, he headlined Wrestlemania for a record 8 times. He also main evented Wrestlemania for five consecutive years.
He was a popular babyface but his heel run as a member of NWO was really incredible. His stable with Kevin Nash and Scott Hall was one of the best stables ever created in professional wrestling.
Hogan had terrific feuds with the likes of Shawn Michaels, Ultimate Warrior, The Rock, Ric Flair, Randy Savage, and Andre The Giant. His match with The Rock at Wrestlemania 18 is still considered one of the best matches that Hogan ever had.
He is a 12-time world champion. He was also the first superstar to win two Royal Rumble matches in two consecutive years. He was inducted in WWE Hall of Fame in 2005.
Hulk Hogan has had his share of problems in the public world, which led WWE to be professional and remove his acknowledgments from the squared circle but his contribution to WWE and wrestling as a whole is unforgettable.
#4 Ric Flair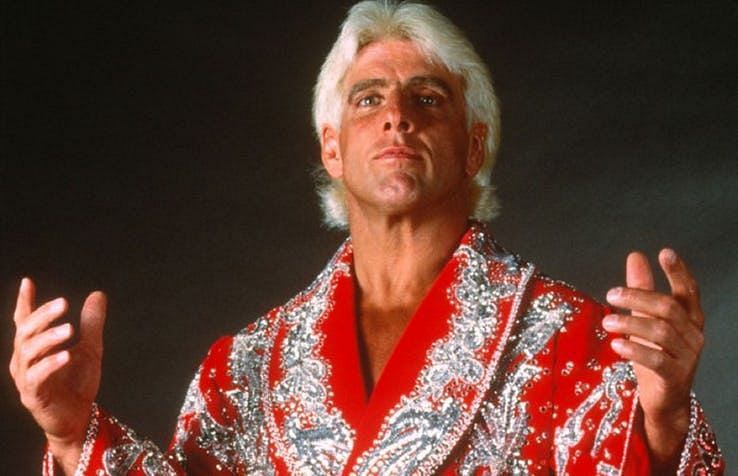 Ric Flair is one of the greatest wrestlers if not the greatest wrestler of all time. He had a different aura and style than the rest of the wrestlers. The Nature Boy's inspirational career traversed over 40 years and gave the wrestling fans some incredible moments that will be forever cherished by them.
Ric Flair debuted for WWF in 1991. While his initial tie with the WWF broke in two years, with Flair joining WCW, and turning himself into one of the greatest WCW superstars of all time.
His versatility in the ring and promo skills turned him into a superstar, who was a credible main-event threat. While he was in WCW, he had amazing feuds with the likes of Sting and NWO. His incredible performances raised his credibility and also pushed Flair into superstardom.
Flair returned to WWE in 2001. He was a part of two incredible stables in WWE one was The Four Horsemen and the other was Evolution. Both of these stables helped Flair to further cement his legacy.
His feuds with Shawn Michaels, The Undertaker, and Triple H were classic. These feuds had incredible storytelling and gave the fans some unforgettable moments. He has won a record 16 World Championships.
His retirement match could be stated as the best retirement that any superstar ever had. His final match against Shawn Michaels was a classic with an incredible storyline and great performance by both the superstars.
The personality, the precision, the craft, or the agility, Ric Flair carried all the ingredients to exceed the expectations of the fans and became a hit in no time.
#3 The Rock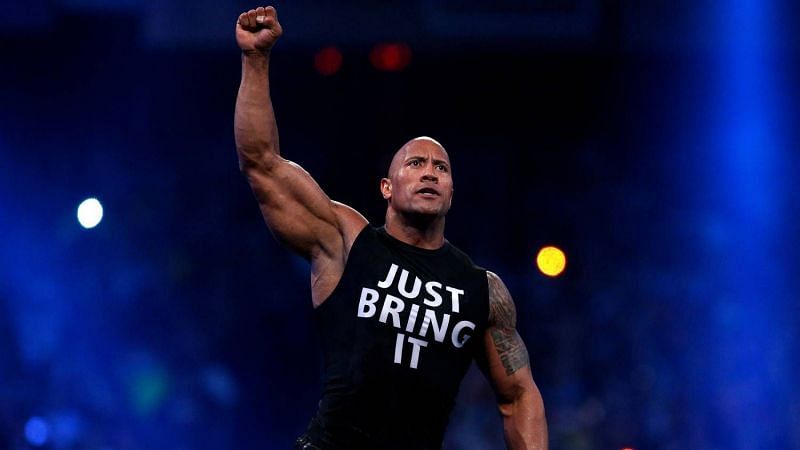 There's nobody in the history of WWE that has entertained and ruled this business like The Rock, and there probably never will be.
'The Great One' is one of the most successful WWE superstars of all time. Rock debuted in WWF in 1996, the rock's initial character as a babyface was rejected by fans. But he was loved by the fans when he turned heel. The king of the one-liners consistently delivered the best insults and promos of "The Attitude Era."
His work in the Attitude Era elevated his stature of being the cockiest entities in the world of sports entertainment.
He had terrific feuds with the likes of John Cena, Triple H, The Undertaker, Hulk Hogan, and Stone Cold. His match with Hulk Hogan at Wrestlemania 18 is still considered one of the best matches that happened at Wrestlemania.
His rivalry with Stone Cold was a game-changing rivalry, the rivalry boosted WWF ratings at a tremendous rate and helped the company to compete with WCW.
Rock won multiple championships during his career and he also won the Royal Rumble match in 2000.
Rock left wrestling to pursue a career in Hollywood. He is one of the best actors in the world right now and is a major box office attraction.
#2 Stone Cold Steve Austin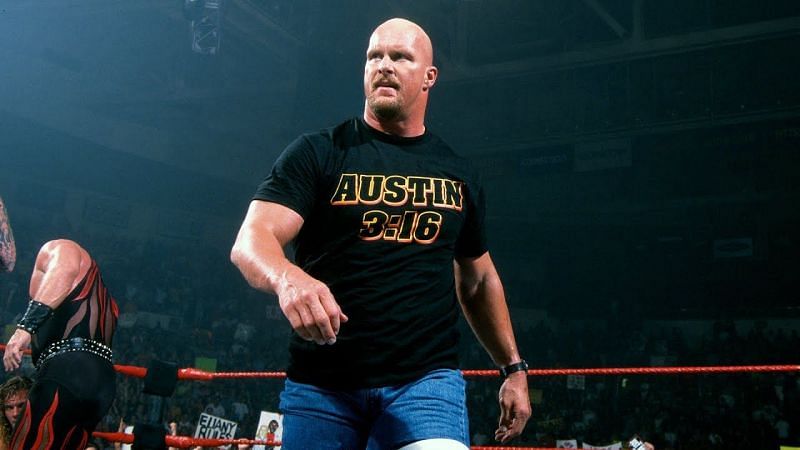 No wrestler impacted WWE like Stone Cold Steve Austin. Austin was the WWE's biggest star during its most successful period ever.
Fired from WCW, Austin reinvented his character in the '90s as an ass-kicking, beer-chugging, anti-authoritarian superstar who entered into a high-profile feud with Vince McMahon. Austin was the face of the WWE's "Attitude Era," the company's most popular time.
Austin's impact on pro wrestling can be seen not only in WWE's business progress but also in how it impacted storylines and superstars for years to come.
His mic skills were extraordinary, Austin's promos had a personal edge to them because of these kinds of promos the lines between reality and scripted was blurred. Austin also introduced the popular "What?" chant in professional wrestling.
His rivalries with Vince McMahon, The Rock, The Undertaker, Triple H, and Bret Hart were terrific. Particularly the rivalry between Austin and Vince McMahon was one of the most entertaining rivalries in pro wrestling.
Austin won 19 championships during his eminent career. He also won the Royal Rumble a record 3 times and also won the King of The Ring tournament in 1996, where the famous Austin 3:16 promo was cut by him. "Austin 3:16 says I just whooped your ass" according to me might be the most iconic mic drop in wrestling history.
The best match of his career was against Bret Hart at Wrestlemania 13, the match was a perfect technical masterpiece and had amazing storytelling.
Austin retired in 2003. He was inducted into WWE Hall of Fame in 2009 by Vince McMahon.
#1 The Undertaker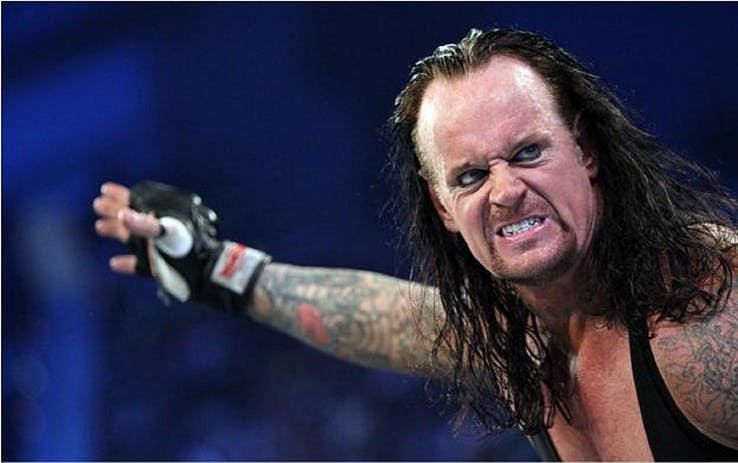 For more than a quarter century The Undertaker has been entertaining generations of wrestling fans with his supernatural gimmick.
The Undertaker has earned the respect of every wrestler whom he has worked with. The Phenom defines greatness in every aspect and has solidified his position as the greatest WWE superstar of all time.
Undertaker has been performing for almost 30 years now. His striking ability, in-ring skills, and supernatural gimmick made him one of the favourite wrestlers of all time.
Getting mainstream attention through his iconic undead persona was really difficult but The Undertaker through his hard work and determination got successful.
His character is one of the most loved characters of all of wrestling. After all how many wrestlers can make an arena full of people lose their minds with the sound of a gong? No one except The Undertaker.
His achievements especially 'The Streak' cannot be forgotten. Many fans felt heartbroken when the streak was ended in New Orleans by Brock Lesnar in 2014.
He has had an amazing career. His partnership with his on-screen half-brother Kane created some unforgettable moments in the attitude era.
His feuds with Triple H, Shawn Michaels, Stone Cold, Mick Foley, and Brock Lesnar were amazing and helped to solidify his position as the top performer in the company.
He is a first-ballot Hall of Famer, and will always be known as the greatest that ever lived.