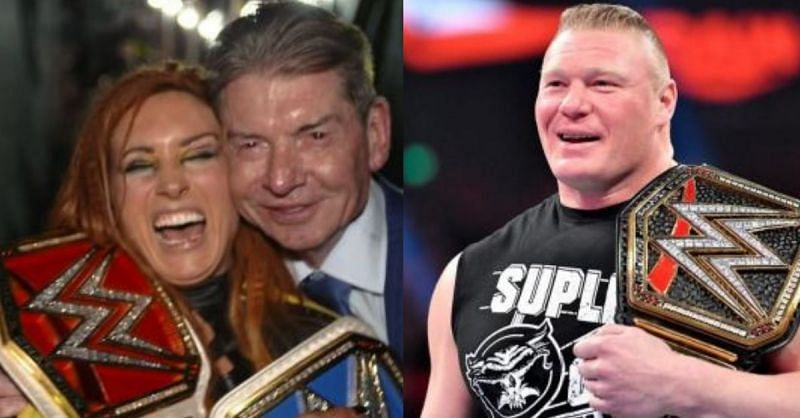 WWE's roster has some of the best in the world of pro wrestling, which means that many of them get paid handsomely each year. Fans have often wondered who is the highest-paid Superstar in WWE, and Forbes recently released answered that question with the release of their 10 highest paid WWE Superstars of 2020.
The report pointed out that only active, full-time members of the roster made the cut, which means the likes of John Cena and Ronda Rousey do not feature in this list, while boxer Tyson Fury is also excluded.
Forbes revealed how they have calculated the salaries of each of these 10 Superstars:
Forbes tallies gross pay before taxes using WWE filings, an analysis of individual wrestler performance and sales metrics, and interviews with industry experts and analysts.
Here is the list of 10 highest paid WWE Superstars of 2020:
---
#10 Braun Strowman - $1.9 million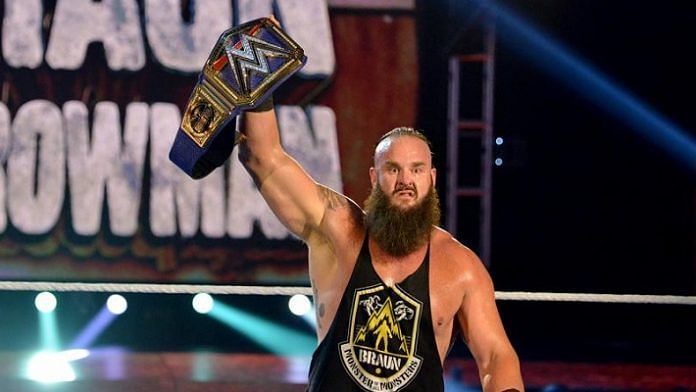 Braun Strowman won his first world title at WrestleMania 36 as he defeated Goldberg to win the Universal Championship. Strowman, who was considered to be one to make it to the top a few years ago, but WWE did not pull the gun on his push to win a world title.
The Monster Among Men is highly-rated backstage, which is evident with the huge contract he signed last year. Strowman signed a four-year deal with WWE, which was reportedly worth $1.2 million per year. He will reportedly earn around $1.9 million, which includes the $1.2 million contract as well as merchandise sales and performance fees.
Strowman's stock could rise further and he could move up this list next year if he has a solid 2020, where he holds on to the Universal title for a few months, and puts on good feuds on WWE television.
#9 Stephanie McMahon - $2 million (includes executive pay)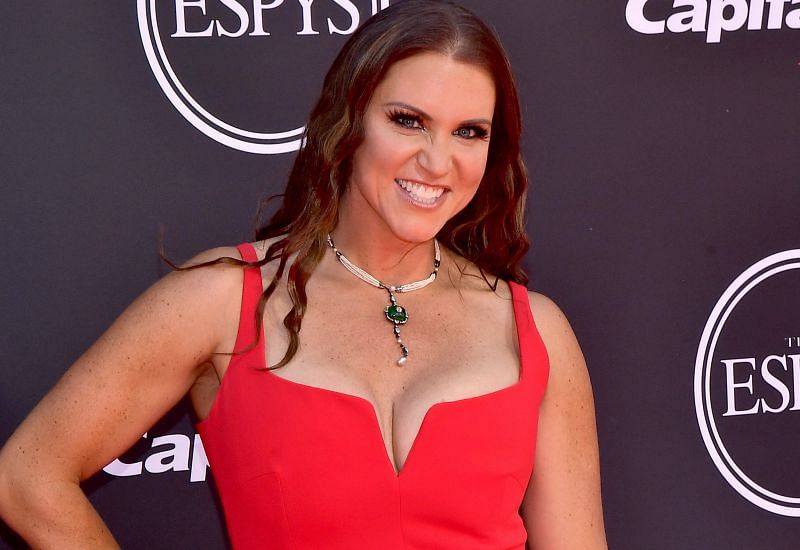 At #9 on the highest-paid WWE Superstars of 2020 list is Stephanie McMahon, who makes it on despite not being a performer. Stephanie hasn't wrestled in WWE since 2018, when she teamed up with Triple H to face Kurt Angle and future RAW Women's Champion Ronda Rousey, who was making her WWE in-ring debut, at WrestleMania 34.
Stephanie has made a few appearances on WWE television as an authority figure and to promote the WWE product. The report states that she was paid $716,133 for appearing on WWE television, and $707,534 as part of her contract.
She may not appear on television, but she is an integral part of WWE's management team as the Chief Brand Officer, expanding the WWE, as well as putting smiles on the faces of fans world over. She recently appeared ahead of WrestleMania 36 on both days, where she spoke about how the shows were meant to give hope and perseverance, and entertain fans.
#8 Shane McMahon - $2.1 million
Stephanie McMahon's brother Shane McMahon makes it to #8 on the list of highest-paid WWE Superstars of 2020, mainly for his role as an on-screen character and performer. Shane had quite a few matches in 2019 and was paid a whopping $2.1 million as performance fees and royalties.
Shane worked predominantly as a heel in 2019, feuding with the likes of The Miz, Kevin Owens and Roman Reigns. He and The Miz won the SmackDown Tag Team titles at Royal Rumble 2019, defeating The Bar, before Shane turned on his tag team partner.
The Miz and Shane had an exciting match at WrestleMania 35, which was won by Shane, and he then briefly feuded with Roman Reigns, and wrestled The Big Dog at Super ShowDown.
Before he was written off from television in October 2019, Shane was in a personal and bitter feud with Kevin Owens, which ended with Owens winning the feud on SmackDown. Shane wrestled more in 2019 than in recent history, which probably resulted in him drawing such a big sum of money in 2019.
#7 Bill Goldberg - $3 million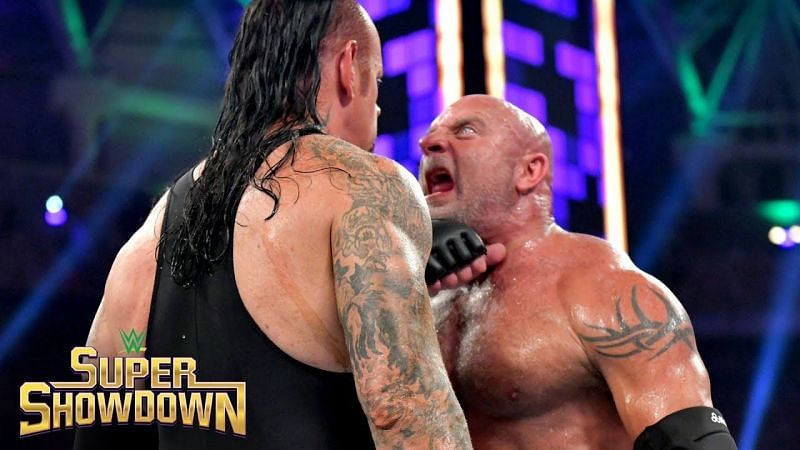 Goldberg, the WCW icon and WWE Hall of Famer, earned an eye-popping $3 million for just two matches in 2019. One of the matches was against The Undertaker in Saudi Arabia at the Super ShowDown PPV. The match was much criticised by most fans and pundits, as it was filled with botches, mainly committed by Goldberg. The report says that Goldberg earned $2 million for just that match in Saudi Arabia.
The other match that Goldberg had in 2019 was against Dolph Ziggler at SummerSlam, where he squashed The Showoff.
Most fans wanted to see the WWE Hall of Famer hang up his boots, but he returned once again in 2020, even winning the Universal Championship from The Fiend. He lost the title just a month later to Braun Strowman at WrestleMania 36, bringing an end to his second Universal Championship reign.
We may not see Goldberg in the ring for a while, as he has reportedly finished the stipulated number of matches as per his contract.
#6 Becky Lynch - $3.1 million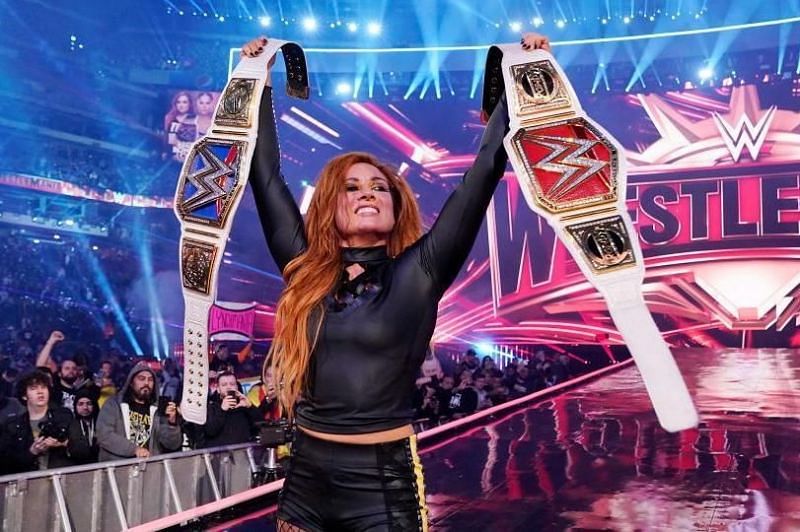 2019 was Becky Lynch's year as she became the first Superstar to hold both RAW and SmackDown Women's titles at the same time, while also headlining WrestleMania 36. Becky headlined The Show of Shows with Ronda Rousey and Charlotte Flair, which was the first time a women's match headlined WWE's biggest show of the year.
She earned $3.1 million in 2019, making her the highest-paid woman Superstar in WWE for the year. Lynch reportedly sells a lot of merchandise which has contributed to her addition to this list, while main-eventing WrestleMania also helped.
There's no stopping The Man, who has played a key part in WWE's women's evolution, while also bringing the women closer to what the top men in WWE earn. Her stock is only set to grow even further.
She's held the RAW Women's Championship for the longest time than any other Superstar, while Lynch has also broken many other records along the way as well.
#5 Triple H - $3.3 million (includes executive pay)
Triple H, the creative genius behind NXT, as well as one of the best wrestlers of his generation, has a big role to play in WWE, behind the scenes as well as in the ring. He earned $3.3 million in 2019 which includes executive pay. Triple H was paid over $2 million as performance fees and royalties while being paid a salary of $706,019 and stock worth $502,146.
The Game had just two matches (apart from two house show matches in Japan) in 2019 - one against his former Evolution partner Batista, at WrestleMania 35, and the other against another Evolution partner Randy Orton, at Super ShowDown. He won the match against Batista, which was a No Holds Barred match, while he lost the match against Orton in Saudi Arabia.
We may not see him compete more in the ring as he recently revealed to ESPN that it was hectic backstage for him.
"Right now, I'm a full-time office guy. It's funny, ironically I wasn't scheduled to be in this year's WrestleMania anyways. Every year as time goes by, it gets more and more hectic for me. Getting in the ring just becomes an added burden."
#4 Seth Rollins - $4 million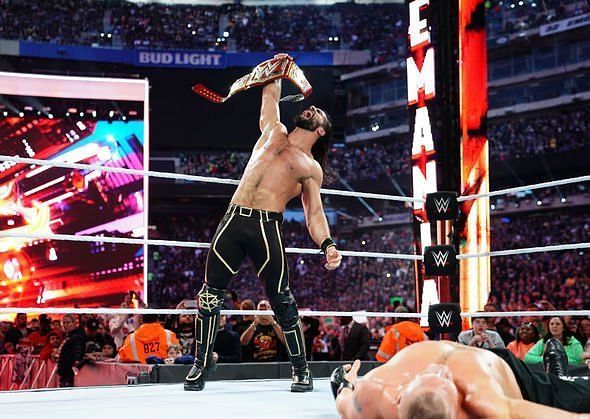 Like his fiance and fellow WWE Superstar Becky Lynch, Seth Rollins also had a memorable 2019. Rollins was the face of the RAW men's division in 2019, and slayed "The Beast" Brock Lesnar at WrestleMania 35, to win the Universal Championship.
Rollins earned $4 million, which makes him the fourth highest-paid Superstar in WWE. The former Universal Champion has been an ever-present fixture on WWE television, and is one that WWE can depend upon in the ring, as well as the face of the RAW brand outside of the ring.
After his feud with Lesnar, Rollins briefly feuded with Braun Strowman, before engaging in a brutal feud with "The Fiend" Bray Wyatt. In a way, the program with Rollins helped grow Wyatt's Fiend gimmick, even though it eventually laid the seeds for a Rollins heel turn.
Rollins heads a new faction on RAW, one where he is at his heelish best, and we could see that continue for the remainder of 2020.
#3 Randy Orton - $4.1 million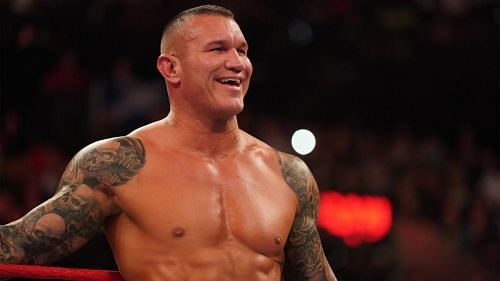 One of the veterans in WWE, Randy Orton is still going strong and is a key part of the WWE product almost 20 years after his debut. Orton is at #3 on the list of highest-paid WWE Superstars of 2020, earning $4.1 million per year, having signed a new contract with WWE last year. His new deal will see him in WWE for the next five years, at least.
The new contract was a result of interest from WWE's newest rival AEW, who were reportedly interested in signing Orton on the expiry of his contract. The Forbes report states that The Apex Predator could be "earning as much as $6 million in 2020 and beyond".
Orton had quite an action-packed 2019, where he feuded with the likes of AJ Styles, and then had the opportunity to win the WWE Championship from Kofi Kingston. In 2020, he began a feud with WWE Hall of Famer Edge, who returned to WWE after a long gap, earlier this year.
#2 Roman Reigns - $5 million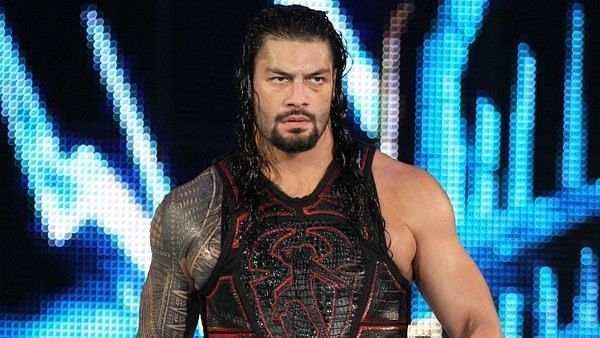 Roman Reigns, who returned to WWE television at the start of 2019 after getting the all-clear from doctors following his leukemia scare, is #2 on the list of highest-paid WWE Superstars of 2020. The Big Dog earns $5 million, thanks to "a steady slate of royalties and high-profile matches", as per Forbes.
Reigns feuded with the likes of Drew McIntyre, Elias, and Shane McMahon in 2019, and following his switch to SmackDown, had a long feud with King Corbin. He was set to face The Fiend at WrestleMania 36, but Reigns pulled out of the match, as he feared getting exposed to the coronavirus. It may be a while before we see Reigns back in the ring, which is a sensible decision, considering his past health issues.
The Big Dog, though, will return and stake his claim on the title he never lost - the Universal Championship - once things settle down. Reigns is still a big draw and is a hero for millions of fans around the world.
#1 Brock Lesnar - $10 million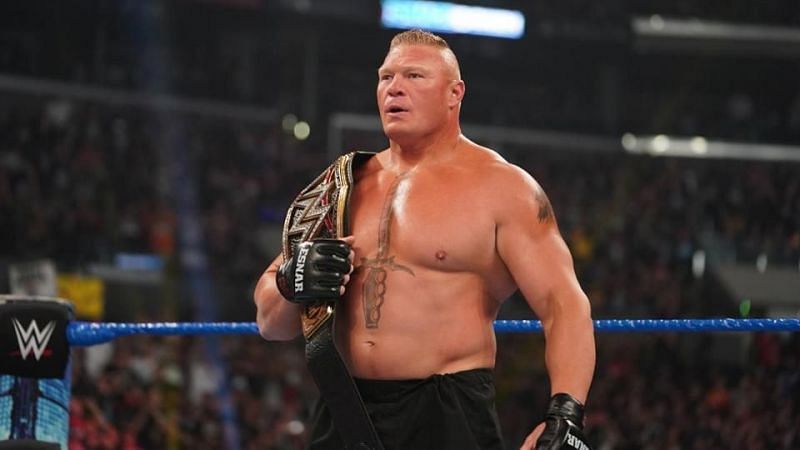 Like Randy Orton, Brock Lesnar is still relevant and in demand, almost 20 years since his WWE debut. The Beast is the highest-paid Superstar currently in WWE, earning an eye-watering $10 million. He may not wrestle a lot and even make few appearances, but he is still one of the biggest draws for WWE.
Lesnar was rumoured to have a fight in the UFC against Daniel Cormier after The Beast's appearance at UFC 226 in 2018, but Lesnar cancelled those plans. He signed a new deal with WWE in 2018, which is reportedly set to expire later this year. But, the Forbes report states that Lesnar could still be offered a big deal, with AEW also showing interest in him in the past.
Lesnar lost his WWE Championship to Drew McIntyre at WrestleMania 36, and it may be a while before we see him once again in WWE. But, we could see The Beast feature in big PPVs like WrestleMania, SummerSlam, Survivor Series and Royal Rumble, as well as the Saudi Arabia PPVs.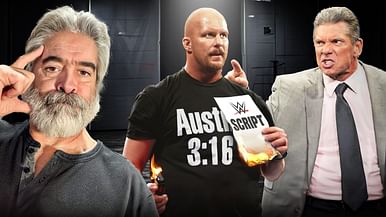 How Stone Cold was born in 2 minutes