WWE Royal Rumble 2019 Results, January 27th, Royal Rumble Winners, video highlights
34.86K //
28 Jan 2019, 10:45 IST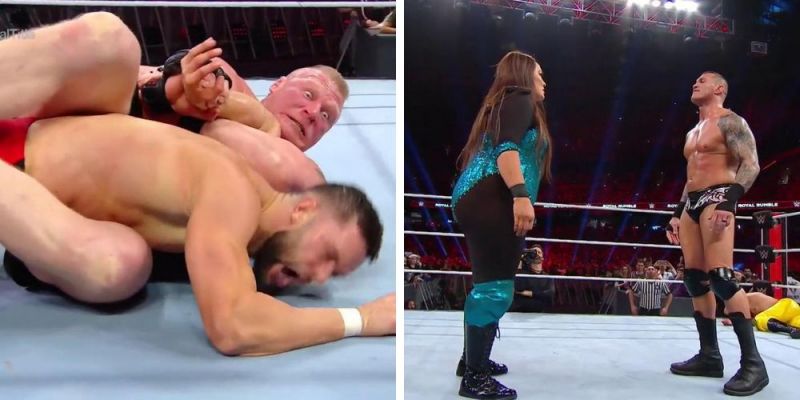 The road to WrestleMania kicked off in Phoenix on Sunday night at the Royal Rumble pay-per-view. The kickoff-show saw Shinsuke Nakamura face Rusev for the US Championship and Nakamura won, becoming a 2-time US Champion. Buddy Murphy defeated Hideo Itami, Kalisto and Akira Tozawa to retain the Cruiserweight Championship in a Fatal 4-Way matchup before the main show kicked off.
---
Asuka (c) vs Becky Lynch - SmackDown Women's Championship
The two started with a show of strength. Asuka shoved Becky Lynch away and then started talking trash in Japanese. Becky Lynch shoved her back and they were even in no time. Asuka kicked Becky's face and Becky shoved her down and outside the ring. Asuka took control outside and shoved Becky Lynch against the barricade and ring. Becky hit a Bexploder outside.
Asuka missed a jumping dropkick and Becky planted Asuka to the mat. Asuka got the armbar and then seamlessly transitioned into the Asuka lock. However, because she only had one hand locked in, Becky was able to roll and reach the ropes.
Asuka had Becky Lynch on the ring apron and she hit a half-fisherman suplex on the outside. Asuka was happy to take the count-out victory but Becky got in at 9. Asuka started striking hard on Lynch who fought back with pure instinct. She took a kick to the face but somehow kicked out. Becky Lynch hit a Bexploder from the top turnbuckle. Asuka came crashing down but somehow kicked out at two.
Becky missed a leg drop and Asuka locked in the Asuka lock. Becky Lynch transitioned it into an Asuka lock of her own. She then got the Disarmher but Asuka countered it into an Asuka lock, without fully locking it in. Asuka then beautifully transitioned into a brand new submission move and made Becky tap.
Result: Asuka def. Becky Lynch to retain the SmackDown Women's Championship