Dead Mount Death Play episode 9 is set to be released on Tuesday, June 6, 2023, at 12 am JST. This exciting anime series is available on the Ani-One Asia YouTube Channel and Crunchyroll. It has garnered positive reviews and has established itself as one of the top summer anime series of the year.
Dead Mount Death Play episode 8 saw Sayo arriving to stay at Polka's house, along with her escort Lei Xiaoyu. Sayo is depressed in the episode while her escort, Xiaoyu, reveals that he doesn't accept Polka as Rozan's son and vows that he'll eliminate the impostor Polka and the real one as well.
Xiaoyu's backstory is also revealed in the episode showcasing how Rozan bought her after she was rendered limbless on her first job. Following this, Phantom Solitaire makes a brief and comical appearance in the episode. In the end, we see Iwanome and Arase arriving at Polka's house, with Iwanome asking Polka to read his fortune.
---
Dead Mount Death Play episode 9 will likely see Polka read Iwanome's fortune and talk about a deep scar from his past
Release information
Dead Mount Death Play episode 9 will premiere on June 6 at 12 am JST, airing on Japanese broadcasting channels such as BS 11, AT-X, Tokyo MX, KBS Kyoto, and Sun TV.
Viewers can follow the anime series on either of the networks mentioned above to remain up-to-date with new episodes. It is also available to fans for free on Ani-One Asia YouTube Channel. However, on Crunchyroll, fans will need a premium subscription to watch all episodes.
Given below are the release date and time for Dead Mount Death Play episode 9, according to different time zones around the world:
Pacific Standard Time: Monday, June 5, at 8 am
Central Standard Time: Monday, June 5, at 10 am
Eastern Standard Time: Monday, June 5, at 11 am
Central European Time: Monday, June 5, at 4 pm
Indian Standard Time: Monday, June 5, at 8:30 pm
Philippine Standard Time: Monday, June 5, at 11 pm
Japanese Standard Time: Tuesday, June 6, at 12 am
Korean Standard Time: Tuesday, June 6, at 12 am
---
Dead Mount Death Play episode 8 recap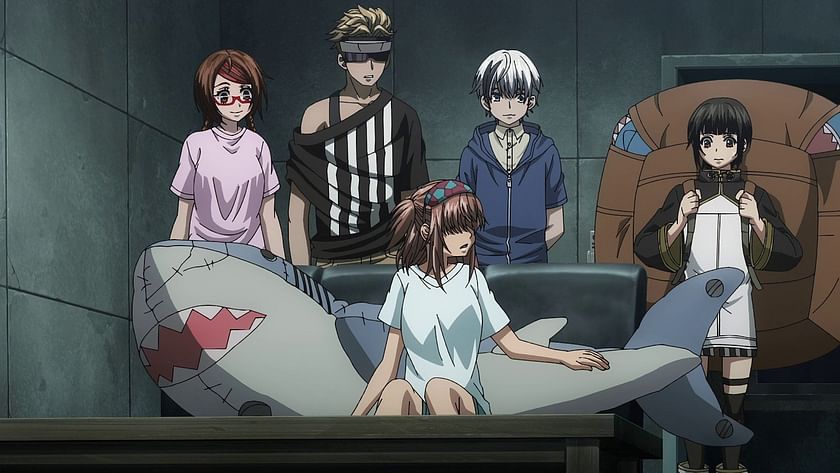 In Dead Mount Death Play episode 8, titled The Assassin, Sayo Shinoyama, accompanied by her escort Lei Xiaoyu, arrives to live with Polka at his current residence. Later, a video message from Rozan reveals that Sayo will temporarily stay with Polka since her room was destroyed in the recent Shinoyama house fire, in which she also lost half of her shark-themed collection.
Sayo spends the night at Polka's, sleeping in her shark-themed sleeping bag. Subsequently, Polka and the others prepare a vacant room for her and Xiaoyu to stay in temporarily. Later in the episode, Iwanome informs Takeru Shinoyama that the arsonist responsible for the fire at their house is likely the Fire-breathing Bug.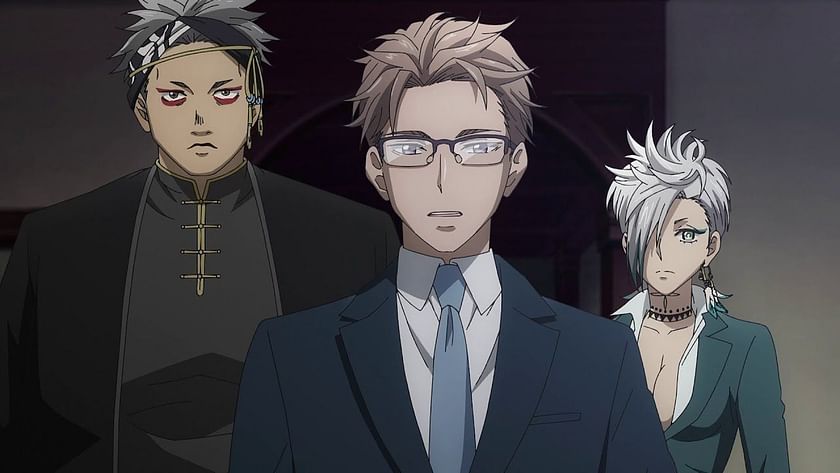 Takeru tells Iwanome that he wants the police to put the troublemaker behind bars and talks about their failure to keep Tena Sorimura, aka Phantom Solitaire, in custody. He also mentions that Shinoyama Security's reputation and stock prices have taken a hit due to these two troublemakers, who are still at large.
After taking Takeru's leave and coming out of the Shinoyama house, Iwanome's detective partner, Arase, informs him that the two individuals seen with Takeru are likely killers. Following this revelation, Iwanome discloses to Arase that Polka is a member of the Shinoyama family and may be at the center of all this mystery.
Watching the two detectives leave, Takeru recalls a time when Iwanome ruffled some feathers within the police force. This prompts the woman sitting beside him to ask whether he wants the detective gone. Takeru says they'll wait for now and let Iwanome expose Polka's secrets for them first.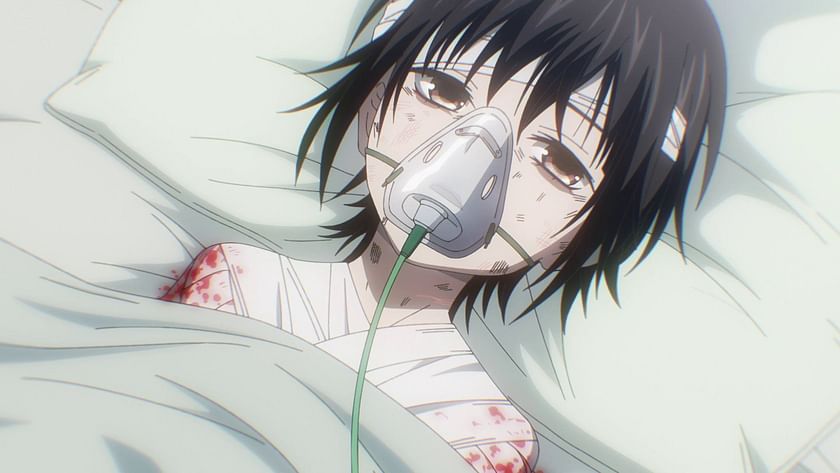 The episode then reveals that Rozan appointed Lei Xiaoyu to ensure the safety of both Sayo and fake Polka. Despite this, Xiaoyu vows to eliminate the imposter Polka and the real one if he's still alive, as he never accepted that weakling to be Rozan's son. He also says he'll be a much more useful son to Rozan than Polka ever could.
A flashback then shows Xiaoyu's limbless body in the hospital due to him running into the Agakura on his first job. In this critical condition, Xiaoyu hears his father say he'll now serve as a ting-fu. This means that he'll be a living child whose body will be used to cultivate a poisonous bacteria. Hearing this, Rozan buys Xiaoyu from his father to use him for testing their latest cyborg technology.
After the flashback, we see Tena Sorimura coming out of a VR Zone where the public recognizes him. He poses for some mobile pictures, after which he's also recognized by two police officers, which leads to him being chased away.
The episode ends with Polka, Misaki, and the others preparing to open the fortune-telling business again when Iwanome and Arase walk through the door, and Iwanome asks Polka to read his fortune.
---
What to expect from episode 9? (speculative)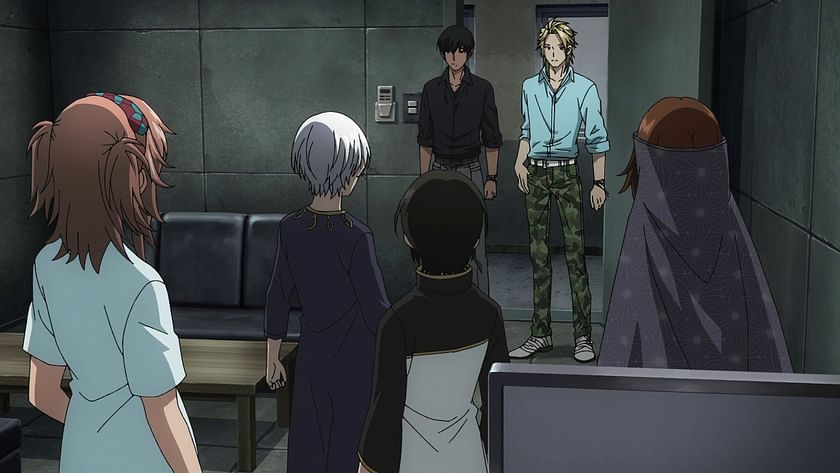 In episode 9 of Dead Mount Death Play, titled The Signpost, detectives Iwanome and Arase will likely interrogate Polka Shinoyama regarding his connection to the recent mysterious incidents around him. This line of questioning might also reveal more information about Polka's abilities.
In episode 8, Iwanome asked Polka to read his fortune, which we might see happening in the upcoming episode. This will lead to Polka learning about a deep scar from Iwanome's past. After the reading, he will likely gain further insights into the detective's connection to Hosorogi, the spirit who currently possesses Misaki Sakimiya's mechanical pencil.
Sportskeeda Anime is now on Twitter! Follow us here for latest news & updates.