The much-anticipated release of Ant-Man and the Wasp: Quantumania has finally arrived, showcasing a talented cast of more than a dozen celebrated actors playing the characters within the Marvel Cinematic Universe's Phase 5. As the third installment in the Ant-Man franchise, this new motion picture endeavors to expand upon the narrative of the smallest Avenger.
The film marks the first independent feature for Ant-Man since 2018 and his initial appearance since the 2019 blockbuster hit Avengers: Endgame. Moreover, it heightens expectations regarding Scott Lang's performance and his supporting cast of heroes and villains in this exciting new adventure.
While the primary cast of characters from the preceding Ant-Man films returning to Ant-Man and the Wasp: Quantumania, several crucial new additions to the franchise are present, including the primary adversary of the entire Multiverse Saga.
Disclaimer: This article contains spoilers from Ant-Man 3.
---
From MODOK to Hank Pym: Ant-Man 3 cast members and their characters
1) Scott Lang (Paul Rudd)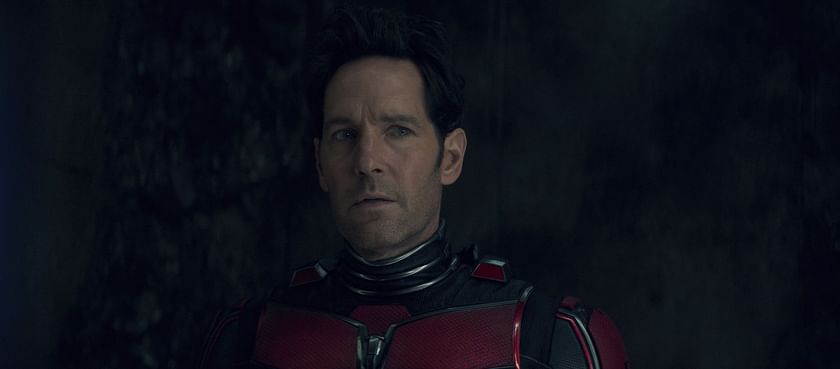 Paul Rudd portrays Scott Lang in his third solo film, where viewers find him on a book tour promoting his autobiography, Look Out For the Little Guy. The story soon takes a turn as he reunites with his daughter, Cassie, only to become trapped in the Quantum Realm.
To secure her freedom, Scott made a deal with Kang the Conqueror, the movie's main villain, agreeing to repair his Time Chair. As the story unfolds, Scott engages in a physical showdown with Kang, demonstrating his impressive superhero abilities before defeating the villain and escaping the relatively unscathed Quantum Realm.
However, in the film's final moments, as Scott celebrates Cassie's birthday, he is haunted by the memories of his journey through the Quantum Realm, leaving a foreboding sense of danger ahead.
---
2) Kang the Conqueror and Variants (Jonathan Majors)
In Ant-Man 3, Jonathan Majors played the villainous Kang the Conqueror, following his introduction as He Who Remains in Loki. His character starts off stuck in the Quantum Realm, where he seeks help from Janet Van Dyne.
However, it soon becomes clear that his intentions are nefarious, as he plans to conquer every universe he can. With his powers on full display, Kang terrorizes Team Ant-Man, but he is ultimately defeated by Scott's quick thinking.
Despite this victory, the post-credits scenes reveal many more versions of Kang, including Immortus, Rama-Tut, and an unknown variant. Moreover, the Council of Kangs is formed, who will be a formidable foe for the heroes to face in the future. In the second end-credits scene, Victor Timely takes center stage.
---
3) Hope Van Dyne (Evangeline Lilly)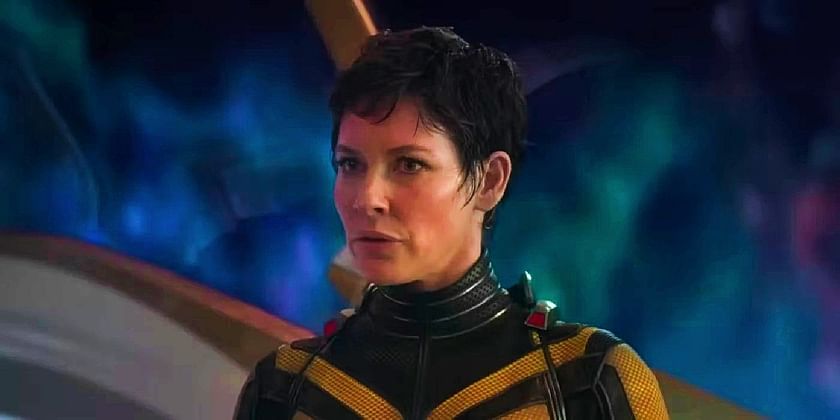 Hope Van Dyne, played by Evangeline Lilly, was introduced in the film as the head of her own company, which she has renamed after her father's legacy. She collaborated with Scott and Cassie, who worked on developing Quantum technology to explore the Quantum Realm further.
After getting trapped in the subatomic world with Scott, Cassie, and her parents, Hope is tasked with protecting Hank and Janet while uncovering secrets about her mother's past. Ultimately, Hope assisted Scott in their mission to defeat Kang and reunite with Scott in the real world.
---
4) Cassie Lang (Kathryn Newton)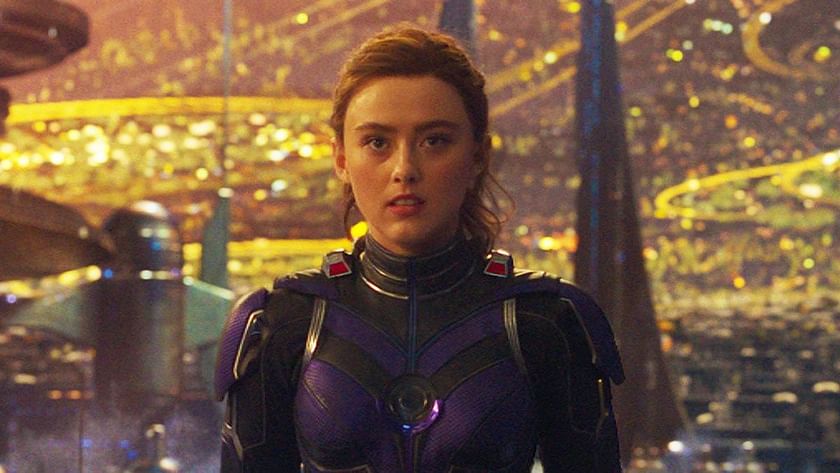 Kathryn Newton portrays Scott's daughter, Cassie Lang, in the movie. She had a distant relationship with her father for a few years and was arrested and imprisoned for using her Ant-Man suit, forcing Scott and Hope to rescue her.
As Cassie is drawn into the Quantum Realm with her father, she learns how to use her suit before being taken hostage by Kang. Later, she experiences her moment of heroism by helping MODOK change his ways. This happens before she turns 18 and completes her first superhero mission. Through this experience, Cassie was able to rebuild her relationship with her father.
---
5) Janet Van Dyne (Michelle Pfeiffer)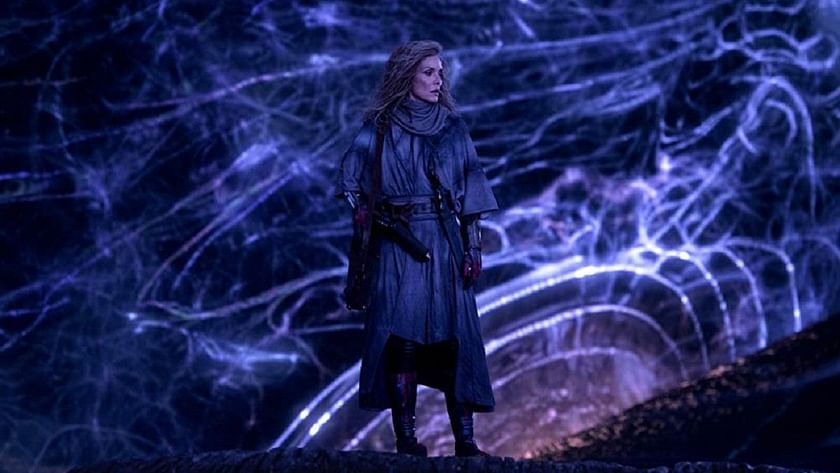 Janet Van Dyne is portrayed as an essential character with a significant plot impact. The revelation of her past relationship with Kang the Conqueror while trapped in the Quantum Realm adds a layer of complexity to her character.
Despite keeping her secrets for most of the story, she ultimately discloses her knowledge to her family and warns Scott about Kang's true intentions. Michelle Pfieffer delivers a captivating performance as the legacy heroine, who plays a crucial role in urging the protagonists to take action against the villain.
---
6) Hank Pym (Michael Douglas)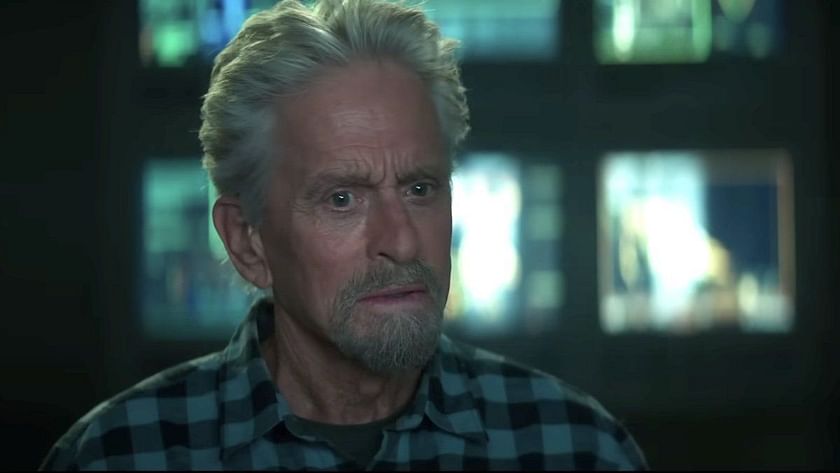 After his previous appearance, Michael Douglas played the character of Hank Pym, who devoted his time to developing new Quantum technology with his family and Cassie.
He handed over the reins of leadership of his Pym tech company to Hope while realizing that Janet had formed a deep connection with Kang while they were trapped together in the Quantum Realm.
---
7) MODOK (Corey Stoll)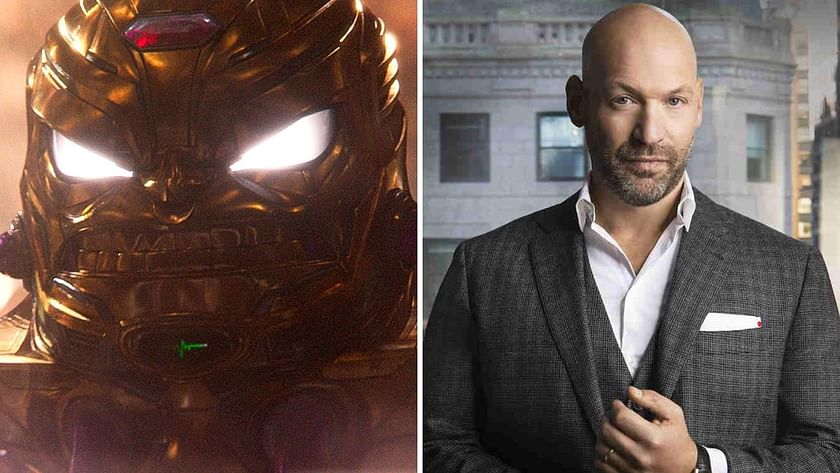 Corey Stoll returns to the MCU as MODOK, confirming long-standing rumors that have circulated over the past two years. After Darren Cross was absorbed into the Quantum Realm, MODOK underwent a massive transformation, resulting in the fusion of the two characters.
The dynamic duo of MODOK and Kang went on to unleash chaos throughout the Quantum Realm. MODOK unexpectedly joined Team Ant-Man during the final battle after a heartfelt conversation with Cassie Lang. The move was particularly heroic as MODOK was the film's primary antagonist.
Unfortunately, his act of selflessness ultimately led to his demise at the hands of the main antagonist. This final act of bravery gave Darren Cross the redemption he longed for after being defeated by Scott and his family in 2015.
---
8) Veb (Dave Dastmalchian)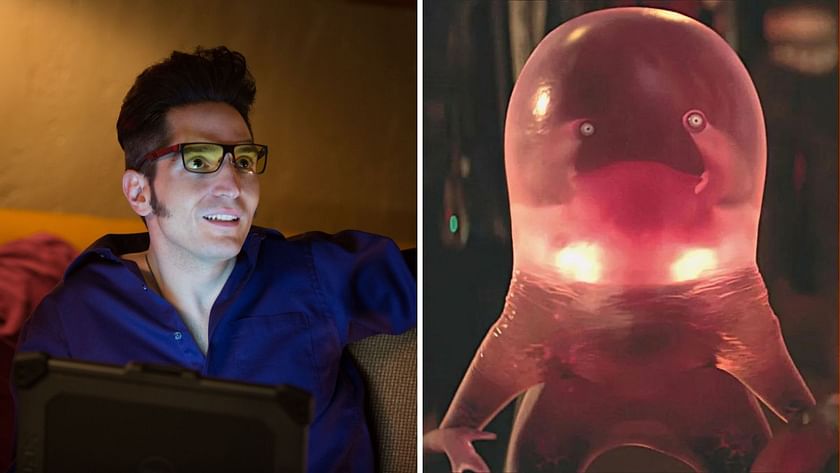 Dave Dastmalchian, who previously played Kurt's character in the Ant-Man movies, took on a new role as Veb, a quirky and unpredictable resident of the Quantum Realm.
Despite being primarily pink and shapeless, Veb added much-needed humor to the film as he interacted with Scott Lang and other human characters. He proved to be a valuable ally in the battle against Kang, and some of his most memorable moments involved his curious and somewhat naive observations about human anatomy.
---
9) Quaz (William Jackson Harper)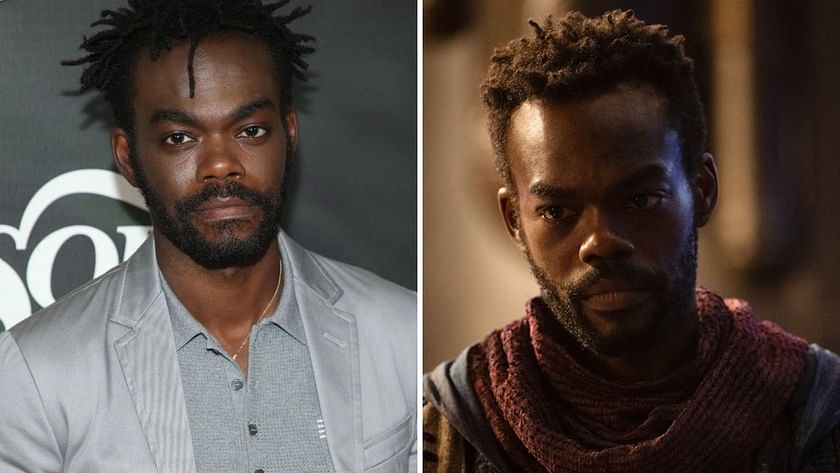 William Jackson Harper's portrayal of Quaz in the Marvel Cinematic Universe marked the character as the most proficient psychic being yet. However, Quaz faced a challenging obstacle as his mind involuntarily tapped into the thoughts of those around him while meeting Team Ant-Man.
This was a source of intense frustration, especially when Scott, who was left stunned after his journey into the Quantum Realm, bombarded Quaz with a barrage of telepathic inquiries.
---
10) Jentorra (Katy O'Brian)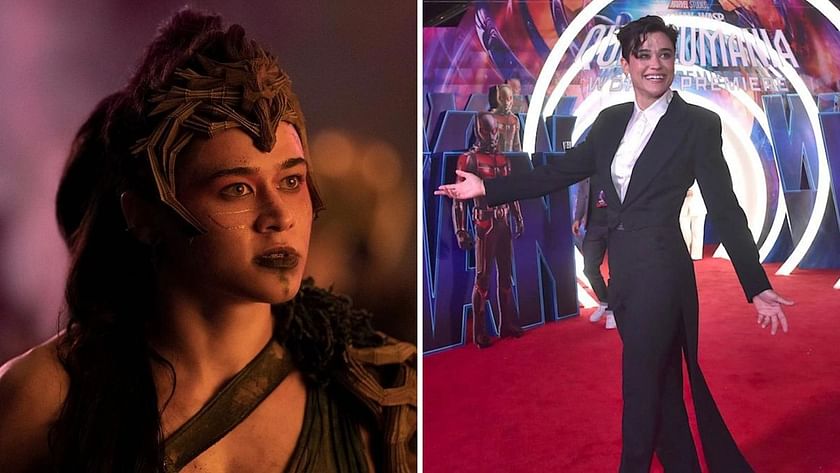 Katy O'Brian portrayed Jentorra as the leader of Quantum Realm's Freedom Fighters. Her character developed a strong bond with Cassie as they navigated their respective missions together.
Jentorra displayed her exceptional fighting skills while battling Kang and his army and played a crucial role in aiding Cassie's escape from imprisonment. Furthermore, she supports Cassie's mission to save her father and defeat Kang.
---
11) Krylar (Bill Murray)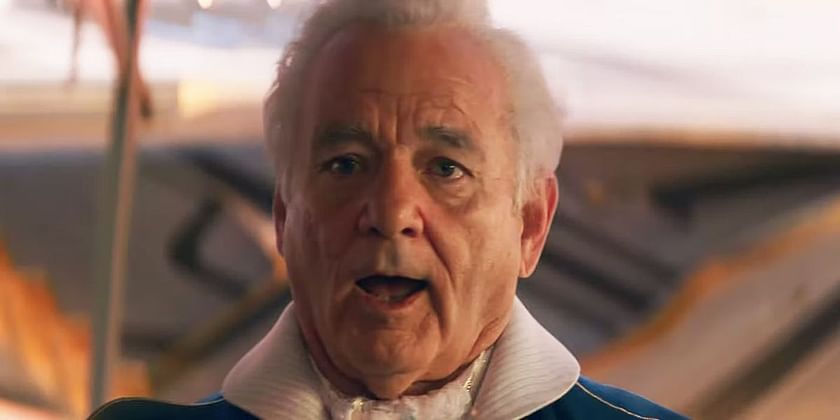 In the Marvel Cinematic Universe, Bill Murray portrays Krylar, a prominent figure in the Quantum Realm who shares a complicated past with Janet.
Despite his brief appearance, Murray's character betrayed Janet and her loved ones by alerting Kang of her reappearance in the Quantum Realm, leading to her capture. Although he only graces the screen briefly, the comedic actor leaves a lasting impression as one of Janet's most influential adversaries.
---
12) Jimmy Woo (Randall Park)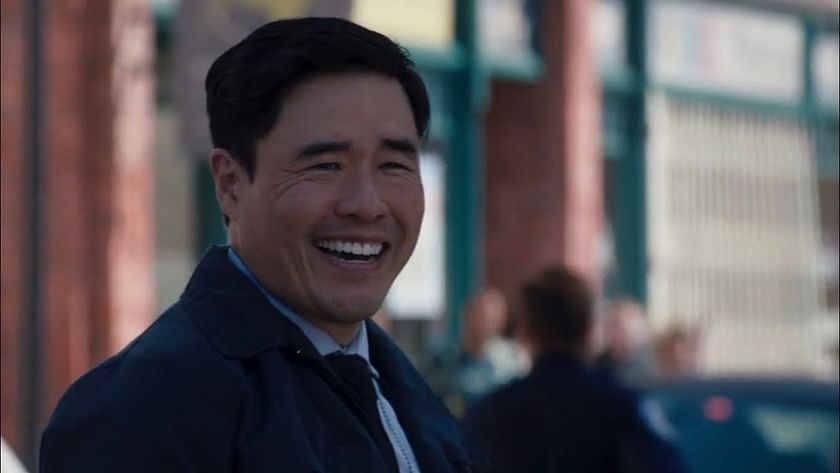 Randall Park reprised his role as Jimmy Woo in the opening sequence of Quantumania, following his appearances in Ant-Man and the Wasp and WandaVision.
Although his appearance was brief, he fulfilled his promise to sit down for lunch with a colleague. Since the majority of the film takes place in the Quantum Realm, it leaves the FBI agent behind on the Earth's surface.
---
13) Dale (Gregg Tarkington)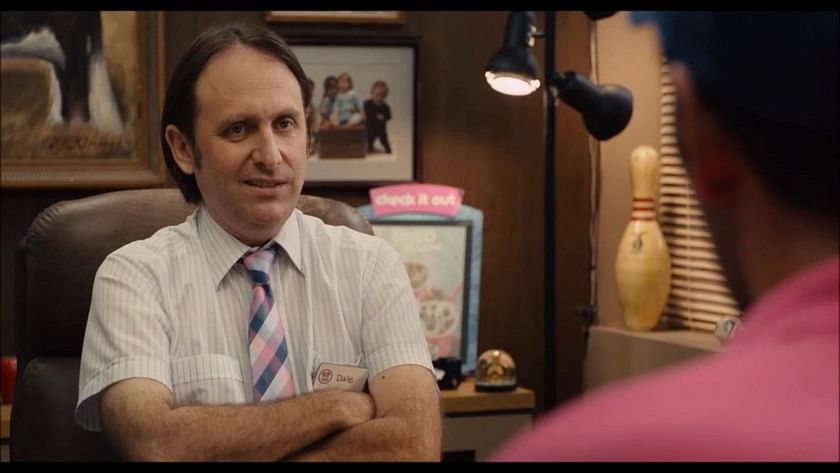 Gregg Tarkington, who played the eccentric manager of Baskin Robbins in the first Ant-Man movie, made a hilarious cameo in Ant-Man 3.
In the film's opening scene, Tarkington's character, Dale, presented Scott Lang with an award for being the "Employee of the Century," acknowledging Ant-Man's heroic contributions to the Avengers. The playful banter between the two characters recalled the humor of their previous encounter when Dale fired Scott.
---
14) Loki (Tom Hiddleston)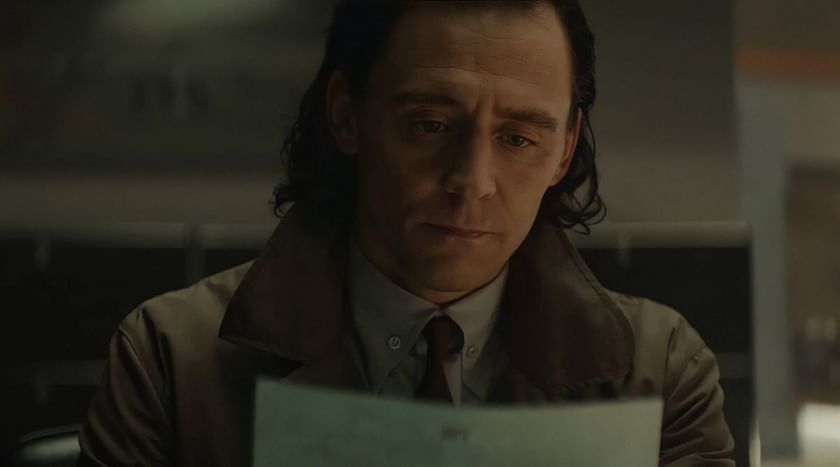 Tom Hiddleston's return to the big screen in the MCU as Loki after four years was nothing short of magnificent. In the second post-credits scene of Ant-Man 3, Loki stood among the audience and watched Victor Timely's presentation, one of Kang's many Variants.
Suddenly, the God of Mischief recognized the man with the same face as He Who Remains, and became terrified as he realized Kang's power and influence. This pivotal moment sets the stage for the upcoming season of Loki, which promises even more Kang-centric scenes as our favorite trickster tries to undo the damage he and Sylvie caused by killing He Who Remains.
---
15) Mobius (Owen Wilson)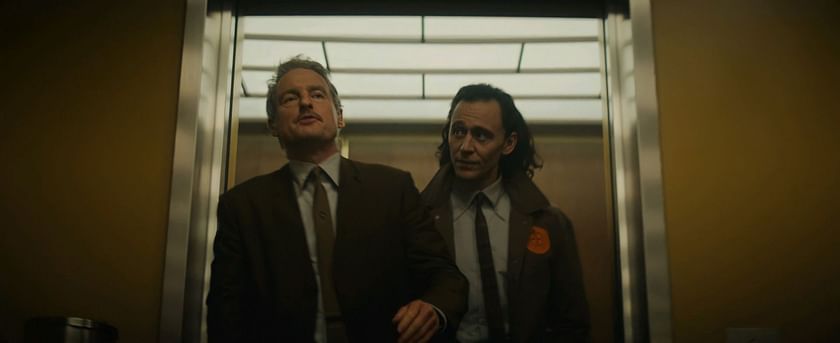 In the post-credits scene, Owen Wilson's character, Mobius, appears in the movie alongside Loki. As they watch Victor Timely's show, Mobius, an agent of the Time Variance Authority, observes the historical era and attempts to identify the Kang Variant on stage.
In his first encounter with Kang Variant, Mobius was understandably perplexed, and he turned to Loki for insight on what to expect in the upcoming season.