"A good coach will make his players see what they can be, rather than what they are." A good coach is a man who always works behind the scenes, and yet remains one of the key reasons for his team's success. These mentors often go unappreciated even when their teams perform well, despite giving their players the training lessons and the drive to win.
India first appointed a coach for the cricket team in 1992 and has had a total of ten coaches since, namely Ajit Wadekar, Sandeep Patil, Madan Lal, Anshuman Gaekwad, Kapil Dev, John Wright, Greg Chappel, Ravi Shastri, Gary Kirsten and Duncan Fletcher.
The Men in Blue have seen their fair share of masterful coaches over the years, and here's a look at the 5 best:
5. Anshuman Gaekwad (1997-1999, 2000)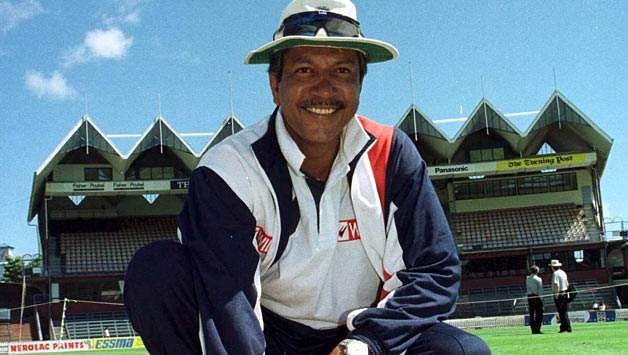 Anshuman Dattajirao Gaekwad is a former Indian Cricketer and two-time Indian national cricket coach. He played in 40 Test matches and 15 One Day Internationals. Gaekwad coached the national team in two spells, from October 1997 to September 1999 and from August 2000 to October 2000.
He replaced Madan Lal as head coach when India was going through a difficult phase in 1997 and did a remarkable job in limited overs cricket. Gaekwad remained with Team India for a few years during which the team went through a rollercoaster ride of sorts. If there were a few disastrous outings like the 1999 tour of Australia, there were also some unforgettable moments like the Independence Cup final triumph over Pakistan and Anil Kumble's perfect ten against Pakistan in February '99 – the major highlights of his coaching stint with India.
He shared a good rapport with the then skipper Sachin Tendulkar but didn't have a good association with the board and was removed in a quick and sudden turn of events. However, he took up the job once again for a brief stint when Kapil Dev quit this job in 2000.
4. Ajit Wadekar (1992–1996)
Ajit Wadekar during his time as a player led Team India to the zenith of world cricket with players like Sunil Gavaskar, Gundappa Vishwanath and Farokh Engineer in his team. An aggressive batsman at No.3, a sharp fielder at slips and a tactical skipper, the man who led India to its maiden series wins in West Indies and England had a successful tenure as a coach too.
Under the captaincy of Mohd. Azharuddin, Wadekar's coaching career was adorned with some very memorable Test wins in the early 1990s and he was always seen motivating his boys – be it a hard time or a purple patch for the team.
During his tenure as coach, India whitewashed England 3-0 at home, and remained unbeaten in Tests for a stunning stretch of 14 matches in the 1992-1994 period. The Men in Blue also played remarkably in ODI tournaments, winning several of them, including the 1993 5-nation Hero Cup at home, the Singer World Series in Sri Lanka, the Wills World Series and the Titan Cup in India.
He was succeeded by Sandeep Patil in March 1996.
3. Duncan Fletcher (2011-2015)
Duncan Fletcher, the Former Zimbabwean cricketer, was appointed as coach of the Indian side on April 27, 2011. Right from the start of his tenure, the bar had been set very high by the outgoing coach Gary Kirsten, who had won the 2011 ODI World Cup for India as his last contribution.
Although 2012 started on a low, Fletcher led the team to its first bilateral series win in England after 24 years. 2011-2012 was a nightmare period for India in Tests. After whitewashes at the hands of both England and Australia, India was left huffing and puffing. 2012 also started badly, with India losing a Test series at home to England for the first time in 28 years.
However, India scripted a dramatic turnaround in the 2012-13 season, in both ODIs and Tests. After ' brownwashing' Australia at home in the 5-match Border-Gavaskar Test series, India went on to win every ODI Tournament in 2013, including the ICC Champions Trophy, two Celkon Mobile Cups, and a seven-match home series against the Aussies. With skipper M.S. Dhoni, Fletcher led India to the No.1 spot in the ICC ODI Team Rankings.
2014 saw the wane of Fletcher's career as coach, as India was thwarted by both England and Australia on foreign tours. After embarrassing defeats to the same teams in the ODI series as well, India wasn't at all expected to do well in the 2015 ODI World Cup. Although Fletcher's men made a searing comeback, bowling out seven teams in a row, his tenure ended with a tame loss against Australia in the World Cup 2015 semifinal.
2. John Wright (2000–2005)
John Wright was India's first foreign coach and was appointed in the year 2000. Even in his very successful tenure as Team India's coach, few moments would remain etched in every fan's memory as much as the famous 2001 Test victory against Australia in Kolkata under the captaincy of Sourav Ganguly, after India was made to follow on. This particular victory ended Austalia's unbeaten 16-match record streak in Tests.
Wright enjoyed a glorious coaching career with India, from 2000 to 2005, during which time the team improved immensely, winning a home Test series 2–1 against Australia, drawing a test series against Australia in Australia 1–1 in a four-match contest in 2003–04, winning a series against arch-rivals Pakistan, and reaching the final of the 2003 ODI World Cup Final in South Africa.
The 2003 performance was India's best in a World Cup since the1983 victory. The team seemed to have gained renewed vigour under Wright's coaching methods, and all departments were firing simultaneously for the Men in Blue.
The later stages of Wright's tenure saw a dip in performances, compounded by the unhappy tenure of Greg Chapell that followed.
1. Gary Kirsten (2007-2011)
When Kirsten stepped in, Team India had just suffered a humiliating loss in the 2007 World Cup and had also been through a rough time with Greg Chappell as coach. But when the former South African opener arrived in India, he turned out to be a true blessing for the Indians, who were desperate to get back to winning ways.
Kirsten took an immediate liking to the Indian skipper M.S. Dhoni, marvelling at his ability to keep his cool at all times. The Dhoni-Kirsten duo had some memorable experiences together, including achieving the No. 1 Test Ranking in 2009. He also coached India to its first bilateral series win in Sri Lanka against Sri Lanka and India's first Test and One-Day International series victories against New Zealand in New Zealand after 40 years. He always maintained a great relationship with both senior and junior players and played a crucial role in churning out a well balanced winning unit. He has been hailed by many as the greatest Indian coach of all time.
In his last major campaign for India in 2011, his players gave him a perfect send-off by winning the ICC ODI World Cup after 28 years. Kirsten ended his tenure as coach after India lifted the trophy. During the team's victory lap, he was carried around the ground by Suresh Raina, Virat Kohli, and Yusuf Pathan, as a mark of respect to the coach who brought India one of its greatest accolades to date.
Also known as Guru Gary, he was hailed by skipper MS Dhoni as the 'best thing that ever happened to Indian cricket.'
Soon after his retirement as the Indian coach, Kirsten was appointed as Coach for the South African side.