Best current ODI Player from each full-time ICC Member team 
20.26K //
25 Jun 2018, 10:37 IST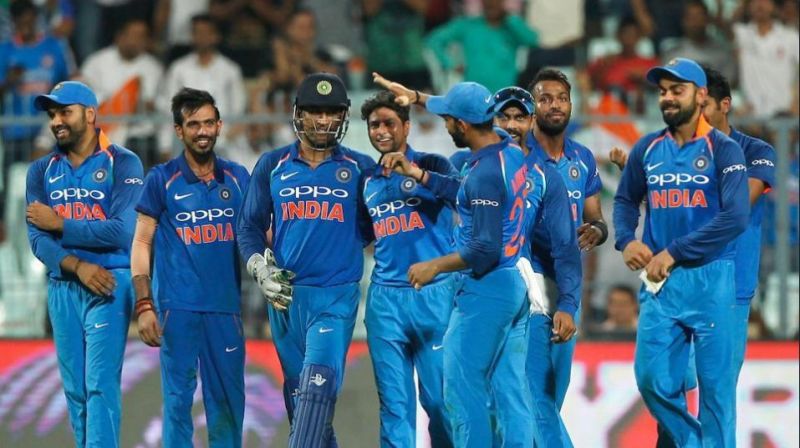 We are little less than 11 months away from 2019 ICC Cricket World Cup. In the next 11 months, we will see all the teams participating in the World Cup playing plenty of ODI cricket in order to prepare themselves for the biggest event in cricket.
England recently broke the record for the highest ODI total, and if that is any sign, the pitches in England will favor the batsmen instead of bowlers, as it has done in the past. All the ten qualified teams will be trying to prepare their best squad in the next one year to play their strongest XI in the World Cup.
Even though each and every player is important to a team, there are certain players whose performance and form matters a lot to the team and affects the team's performance as a whole.
With World Cup in sight, we take a look at the current best ODI player from each ICC Full Member that will be vital for their team's chances in the biggest cricketing event next year.
Note:- Even though Zimbabwe and Ireland failed to qualify for the World Cup, the best player from these two teams have also been included in this list.
---
#1 Paul Stirling (Ireland)
Even though Ireland cricket has seen better days, like their fairytale run in 2007 World Cup, the team has continuously performed well against other associate teams in recent times and even earned.
While it was William Porterfield who played the anchor role for the better part of the last eight years, Paul Stirling has somewhat taken up that role in recent years.
The flamboyant right-hander was the team highest run scorer in 2017, with 656 runs in 15 innings, and has scored 399 runs in 10 innings in 2018. With plenty of cricketing years still left for this 27-year-old, there is a very good chance that he will shatter all batting records for Ireland in the future.
ODI Stats:-
Matches - 96 Runs - 3295 Average - 35.43 Strike Rate - 90.32
Highest Score - 177 100/50 - 7/16
Sikander Raza (Zimbabwe)
It was nothing but heartbreak for Zimbabwe when they failed to qualify for Cricket World Cup for the first time since 1983. Even then, there were plenty of plus points for the team during the ICC World Cup Qualifiers. While the successful return of Brendon Taylor surely gave them hopes of a successful revival in the future, it was the emergence of Sikandar Raza as the phenomenal all-rounder that was the biggest plus for them.
It won't be unfair to say that Raza has actually succeeded Elton Chigumbura as the first choice all-rounder in the Zimbabwe team. Even though Zimbabwe failed to win the World Cup Qualifier, Raza won the Player of the tournament as he scored 319 runs and took 15 wickets in 7 matches. If Raza continues playing like this, he will continue to influence Zimbabwe cricket in a positive manner.
ODI Stats:-
Matches - 85 Runs - 3295 Batting Average - 34.51 Highest Score - 141
Wickets - 50 Economy - 4.85 Bowing Average - 37.41