Chennai Super Kings: Hat-trick on the Cards?
1.19K //
28 Mar 2012, 19:24 IST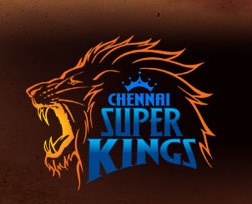 The successful running module of a franchisee can be learnt from the reigning champions of IPL – the Chennai Super Kings. They are owned by the man who heads the BCCI and it has led to lot of criticism from various fraternities over the 'conflict of interest'. But over the years their side has been the most successful one in the IPL. They were runners-up in first edition and came third losing the semifinals in second. Since then, CSK triumphed in successive tournaments. In each time, they looked down and out before their captain or his compatriots bailed the side out. They sneaked into the knock outs and once there, they were champion material. The side was formed with a clear head. They had a nucleus of players around which the side was built. Among the IPL sides, they are most bonded side.
CSK is led by a clear headed M.S.Dhoni. His captaincy credentials in limited over cricket needs no introduction. He had steered team India to World Cup wins in T20 and ODIs and has led the side to No. 1 ranking in Tests. His record with the franchisee includes two IPL wins and a Champions League title. Apart from being a smart skipper, Dhoni is among the best keepers in cricket right now and is considered by many to be one of the best finishers in limited over cricket. Being a cool customer even during the most demanding situation, his attitude has rubbed onto the team. No wonder they manage to score high points on the 'fair play' table.
The side is not the best on paper. But in the field they are totally different, especially in their den. The side is chosen with home conditions kept in the mind and has a perfect blend of youth and experience. The local flavour of Tamil Nadu cricketers is a big factor and three of the key players – Vijay, Ashwin and Badrinath hail from Chennai. The squad may not have many genuine bowlers but the immense strength of all-rounders in the team is unmatched in the IPL.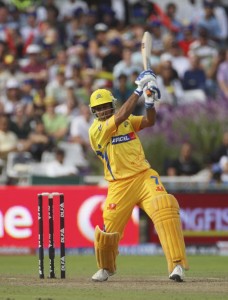 Batting is opened by Murali Vijay. He is one of the IPL success stories. He has failed to hold on his place in the national team but in the IPL, Vijay is different altogether. He has altered his game to suit the needs of the side and hits the ball very well. In Indian conditions his form will be the key. With him at helm, is Mr.Cricket – Mike Hussey. Hussey who never opens for the Australian side is an astonishing surprise for CSK. At one drop, Raina walks in. He can play both the waiting game and can hit the ball out. He may be tested abroad but in India, Raina is among the joys to watch with the bat. At No. 4,Badrinath walks in. Unlucky to miss out a place in Test squad, Badri is among the prolific scorers in domestic cricket and he balances the hitters of the side with his natural game. When the side is under stress, expect Badri to lead the game.
Next batsman is Dhoni who can change the match in few balls. He has been the backbone of the Indian batting line-up and can win matches from unexpected situations. The all-rounders like Styris, Dwayne Bravo, Albie Morkel make sure the batting goes deep. The latest addition Jadeja is another utility player and expect him to sizzle given that his place in the national side is under question. The backup players include Srikanth Jr. Anirudha who can hit out, talented Mukund, inform Vasudevadas and Australia's newly appointed T20 captain – George Bailey. ICL recruit Ganapathy Vignesh is slogger. Expect him to make it count if he gets a chance.Even their standby keeper Saha, Ashwin and Kulasekara can slog out.
The strength of the side is the presence of too many all-rounders. Albie Morkel has been an exceptional performer for Chennai over the years, opening the bowling and his lower middle order slogs. Dwayne Bravo is another dual performer with both bat and ball. Styris adds to the variety with his ability to play big innings and chip in a few overs. Jadeja can bowl his spell and cart a few boundaries. Raina has been judiciously used with the ball by Dhoni and Ashwin can hit few boundaries. Faf du Plessis is a potential star in making for South Africa and he adds depth. Joginder Sharma, famous for his last over in the successful T20 World Cup in 2007 is also with Chennai. In all they have the best all-round talent in IPL.
Spin bowling has been another of their strengths. Ashwin's spells in powerplays against powerful hitters will go down the folklore of IPL and he is the best spinner in India at the moment. To aid him, Chennai has Jadeja with useful slow left arm variants and Randhiv, the off spinner with talent and potential. Jakati has made a name for himself in the IPL with his accurate bowling and is probably one Goa player to make the state proud.
Pace bowling has always been the weakest link of Chennai. But smart pickings have strengthened the side along with the abundant pace bowling all-rounders. Bollinger is all but a Chennaite and he has been the vital cog in Chennai's wins in last two seasons. He will be partnered by his team mate Hilfenhaus who made life hard for India down under recently. Kulasekara is a branded ODI specialist and he has a key role to play in Chennai's campaign. Albie will open the bowling. He might be expensive but chips in with useful wickets. Bravo and Styris add to the medium pace bowling options. Indian pacers have been a problem for Chennai perennially. Tyagi and Yo Mahesh have a chance to prove it otherwise this time.
Summing up, with a balanced batting line up that bat deep and blessed with hitters and enforcers, Chennai will create trouble for the opponent bowlers. Their spin attack is known to squeeze the opposition and check the flow of runs while Ashwin attacks with the ball. Pace bowling is not the best in competition but has been more than adequate for winning matches. Ground fielding has been a revelation so far. Above all, Dhoni's captaincy makes them champion material and one may not be surprised with a hat-trick of wins this season. Remember that they will get to play the knock outs at their den if they make it and they have not lost at home in the recent times in IPL. Powerful batting, excellent spinners, adequate pace attack, Dhoni's smart captaincy combined with almost unbeatable home record backed by loyal supporters in the stands makes it too hard to right Chennai off. Hat-trick of wins can be on the cards this time too provided they play to their potential.
Best XI : Murali Vijay – Mike Hussey – Suresh Raina – Subramaniam Badrinath – Mahendra Singh Dhoni – Dwayne Bravo – Ravindra Jadeja – Albie Morkel – Ravichandran Ashwin – Nuwan Kulasekara – Shadab Jakati.