Stephen Fleming is the best coach in the world, says Suresh Raina
3.50K //
21 May 2014, 21:22 IST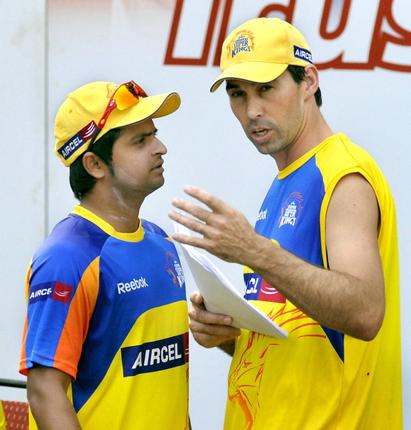 Indian cricketer Suresh Raina revealed the secret of Chennai Super Kings' success in the Indian Premier League so far. Having won the IPL twice and been declared as the runners-up thrice, CSK is arguably one of the most consistent teams in this tournament.
Raina, who has been playing for the CSK since the inaugural edition of IPL pointed out "discipline" and "best coach in the world" in Stephen Fleming as the reason for CSK's success. "I think it is the discipline. And we have such good support staff that look after the players really well and most importantly we have the best coach in the world - (Stephen) Fleming." the fearless left hand batsman said.
The 27 year old Raina was all praise for his coach, Stephen Fleming, who has also been associated with the team since the opening edition of the IPL. "He knows what to say to whom and most importantly he gives space to everyone. Our new players also get along very well. Bazz is a nice guy, and Dr. Smith too. Although he speaks very little, he also gets along well with the Indian players. You get to learn a lot, which is good," Raina said.
Raina, who has scored 360 runs so far in IPL 2014 expressed his role of batting at No.3 for his team and said, "It is good (to bat at No. 3). When you are batting at No.3, it gives you a license to play a long innings. You can use the powerplay when you are playing against a fast bowler and you have to play proper cricketing shots,"
"In the middle order, it is slightly tough for the batsmen. No.3 is a good position to bat as you get to face more balls and most importantly you can control your aggression. And whatever the circumstances, you can control the game. I have been batting well for the last few years. God has been kind, and also thanks to Stephen Fleming, who has been working really hard with me over the years," he added.