Who will replace Sachin?
1.64K //
10 Dec 2012, 14:04 IST
People want Sachin Tendulkar to retire as he's not performing well, in the same way they called for Ricky Ponting to retire. Now the  question arises: who's going to fill the boots of Ponting in the Australian line-up, and can any of the youngsters do it?
These are the questions that strike the mind. When people want someone to retire, they should also have a replacement for that person. But the question of replacement comes only after criticizing a player on his current form. Is this right?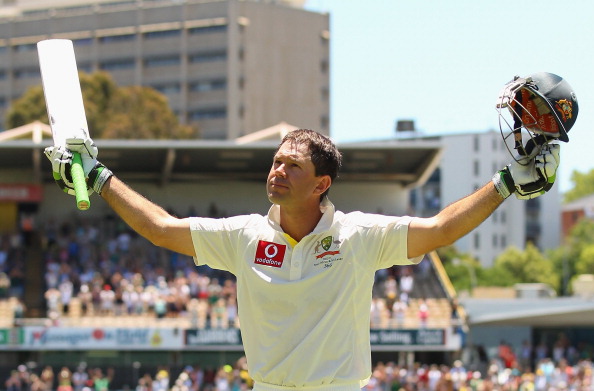 Ponting was in such a situation that he said in his press conference that he had taken decision to retire, not the selectors. But what made the press question him about that in the first place? A pity that a legend of the game had to answer such questions after a glittering international career that lasted for more than 17 years.
If the same batsman was having a lean patch 10 years earlier, all of us would have wanted him to rise to the occasion and score runs.   However, when a batsman gets old, we want him to retire, sit back at home and forget the passion that he lived for.
I don't disagree with that as there is no point in finding form at the age of retirement. It only reduces the chances for a few up and coming youngsters, who deserve to their chance to play. I sincerely think that all the legends have seen ups and downs in their career and it's these guys who can help the team rise to the occasion and perform.
The experience these players bring always helps the team and players perform at their best. They become legends after other legends give them their chance. Surely, Ponting and Co. know the value of what a chance means to a youngster and they will never play a match more than they deserve, as they have seen the fall of legends themselves.
These legends are the ones who will not let youngsters get carried away after scoring runs as they have seen the consequences of people getting carried away. These legends have seen people retiring at the wrong times which led the entire team to decline. These legends make sure there is a smooth transition to the next generation.
At one point of time, the mighty Australian side was considered unbeatable and was the best in both formats of the game (no T20 at the time) for a span of 10 years under the captaincy of Steve Waugh. A team which had the likes of Ricky Ponting, Matthew Hayden, Adam Gilchrist, Shane Warne and Glenn McGrath.
But after these legends retired, the unbeatable Australian side became powerless and Ponting was the only one who stood high and carried the team forward. He has been the reason for the rise of many youngsters like Watson, Warner, Marsh and Cowan.
He has risen to the occasion multiple times and scored runs for the team in pressure situations and has been an inspiration for youngsters all his life. The World Cup 2011 quarterfinal against India in 2011 is a perfect example of that; all the youngsters were under pressure and he rose to the occasion and scored a century in the knock-out match. Though Australia lost the match, he was the stand-out performer.
India was one of the best teams on paper from 2008-2011 in terms of batting. Probably every captain had at least a couple of sleepless nights when they were playing against India as Sachin, Dravid, Laxman could win matches single-handedly; worse, if they were all at their peak and performed together, then it would be unimaginable to think about the position of the poor opposition skipper.
Australians know this better than anyone else as Dravid and Laxman won a match against them after facing a huge deficit and being asked to follow on (Kolkata 2001). There was nothing wrong with the Aussie bowlers; these legends were just too good for them. But now the same Indian team which was considered unbeatable at home is going through a very bad time in the subcontinent after the two legends, VVS and Dravid, retired.
But it is not the same when it comes to ODIs. Sachin has carried the burden of the nation very well in ODIs, being one of the main architects in building this consistent Indian ODI team with a mixture of youngsters and experienced players. It was a dream come true for most of the youngsters to play with Sachin. The team is consistent, and my point here is that a combination of seniors and youngsters is very important in making a very good team. If Sachin had retired earlier, the Indian ODI team we know now, might not have been as good.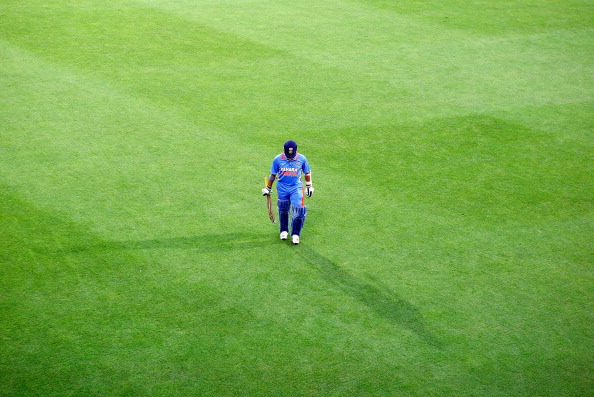 Replacing legends is always tough. The Australians have still not found the perfect replacements for McGrath, Warne and Gilchrist while Clarke, Ponting and Mike Hussey have tried to fill the boots in their absence.
Sometimes, however, there may not be a replacement at all. Here's a great quote from one of the world's finest batsman on Muralitharan's retirement:
                "There's only one Murali. There can be no other." – Kumar Sangakkara
So as you can see, Sangakkara believed that it was time Sri Lanka moved on from its past glories with Murali and found new talent. Even the Lankans have not got a proper "replacement" yet though.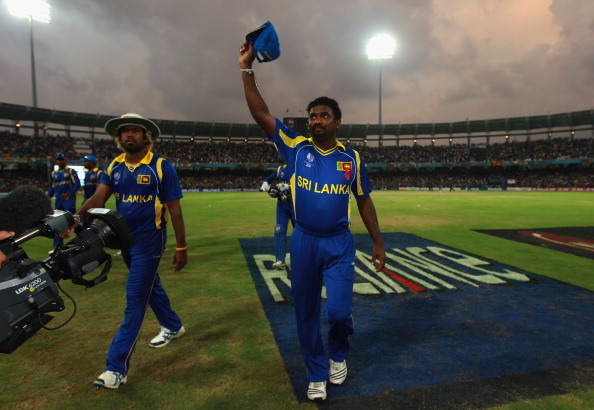 The Indians still haven't found the replacement for Ganguly who retired 4 years back; there were quite a few good performers (Yuvraj being one) but none were consistent. India's current position is not too pleasing as two more all-time greats Dravid and Laxman  retired earlier this year which has left a huge hole in the batting order.
This is good for young guns – like Virat Kohli and Cheteshwar Pujara – but the team lacks in experience. With only 3 good Test match seniors in Sachin, Gambhir and Sehwag – all of who are not in great form – there is a lot of pressure on youngsters. If Sachin also retires then who will support the youngsters when they are nervous and struggling?
Every youngster has a lot of pressure playing his first match, when nearing a century. Test matches are about big scores; if these youngsters give away their well composed wickets when they near a century due to nerves, it's the team's loss. Sachin is the one who can negotiate and calm them down by talking to the youngsters.
West Indies never found the replacements for their greats like Richards, Sobers and Lara. Ponting had taken his time in building the team after the retirement of the legends of the Australian team and helped nurture Clarke into a very good captain, who has led the team leading from the front and is a consistent middle-order batsman, with the ability to bat well with the lower order.
So he thought it was his time to leave as he was not at his best; we cannot expect a replacement as early as this but we can just hope everything is for the good.
Philip Hughes has been named the replacement for Ponting, but for how long, only one can wonder. Hughes and Ponting are incomparable; in fact, it is not appropriate to call Hughes Ponting's successor yet. He still has to prove himself.
It is the same with the Indian team, as there are quite a few youngsters who have shown their character and class in international cricket like Kohli and Pujara. We just have to hope they play quality cricket consistently and start "replacing" the old legends.
That is, if legends can be replaced.