Goalkeepers are among the first players to be on the receiving end of criticism for the team's poor results on the pitch. Well, in the modern game the role of a goalie is much more than that of just the guardian of the goal as they are also expected to initiate goal-scoring chances for their sides.
Having a goalkeeper who is as good with his feet as his hands proves to be a game-changer and that explains why the wages of elite goalkeepers are on an upward trajectory.
---
Also read: The 10 highest-paid goalkeepers in the world
---
Having a reliable last line of defense helps the manager focus more on the tactics in the final third, which is where most games are won and lost. Here we will be taking a look at the 10 goalkeepers, who have contributed towards plenty of points for their clubs this season. On that note, we present:
10 best goalkeepers in the world this season
---
#10 Antonio Adan | Sporting Lisbon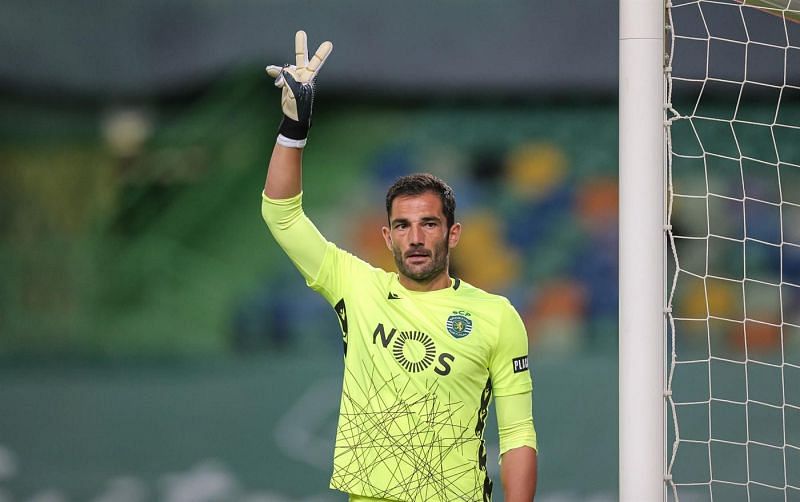 A fringe player for most of his career, Antonio Adan was phenomenal for Sporting Lisbon this season. The former Real Madrid and Atletico Madrid shot-stopper only moved to the Portuguese capital last summer and, in his first season, helped the Leões to their first league title in 19 years.
He was a key member of the Sporting defence that conceded just 20 goals throughout the season and kept 19 clean sheets in his 33 appearances for the club. Until last week Sporting were undefeated in the league and conceded four of their 20 goals against Benfica in their 4-3 loss.
Though a sturdy three-man defense that guarded him also deserves the credit for his league-best clean sheets, he impressed with a 74% save ratio and even saved a penalty in a crucial away game at Belenenses in the first half of the season.
---
#9 Samir Handanovic | Inter Milan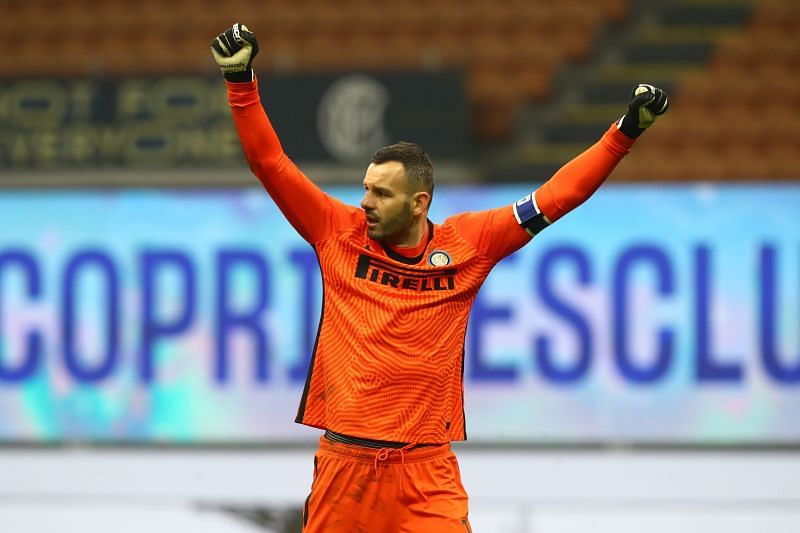 We have another league-winner in Inter Milan's Samir Handanovic in our list at Number 9. The veteran goalkeeper has been with the Milan giants since 2012 and this is his first major trophy with them.
Like Adan, Handanovic's performances were also crucial to Inter's first league title in 11 years. Handanovic leads the clean sheet charts in Serie A, managing a shutout in 14 of his 36 appearances this season.
The club captain is one of the last traditional goalkeepers left in the game at the moment and what he lacks in athletic ability and ball control with his feet, he makes up for in his reflexes and determination.
---
#8 Koen Casteels | Wolfsburg
The Bundesliga is known for producing world-class goalkeepers. Manuel Neuer, Marc-André ter Stegen are the cream of the current crop while Jens Lehmann and Oliver Kahn are the two keepers who were at the top of their game in the initial years of the century.
One of the goalkeepers who has gone under the radar is Wolfsburg No.1 Koen Casteels. The Belgian international is one of the longest-serving custodians in the German top-flight at the moment and kept 14 clean sheets for the Wolves this season as they secured Champions League qualification for just the third time in their history.
Between January and March, he went 673 minutes without conceding in league fixtures, which helped Wolfsburg post the second-best defensive figures in the league. Across all competitions, he had an impressive 71% save ratio and saved three of the six penalties faced by him this term.
Unfortunately, he won't be able to represent Belgium at Euro 2020 as he is scheduled to undergo fibula surgery this week and will be in recovery until next season.
#7 Edouard Mendy | Chelsea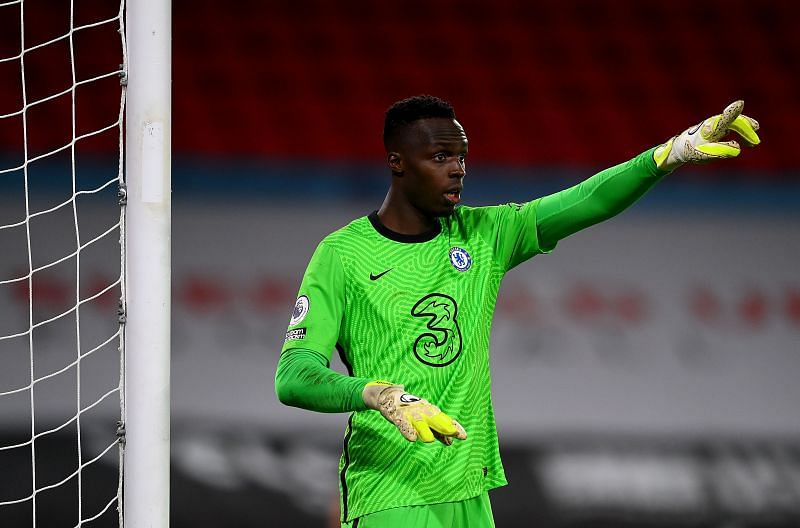 To assess the kind of impact a composed goalkeeper can have on a club's fortunes, we do not need to look beyond Chelsea and their £22 million signing of the season, Edouard Mendy.
The Senegalese goalkeeper was signed to replace Kepa, Europe's most expensive goalkeeper. He took the responsibility in his stride and wrapped up his debut season with the second-most clean sheets in the Premier League.
It's not just that he has been good with his hands, he also ranks second in passes completed by a goalkeeper. The 29-year-old helped make crucial saves in the Champions League against Real Madrid and now faces the ultimate task of guarding Chelsea's goal against Manchester City in the UEFA Champions League final next Saturday. (If he is fit)
---
#6 Emiliano Martinez | Aston Villa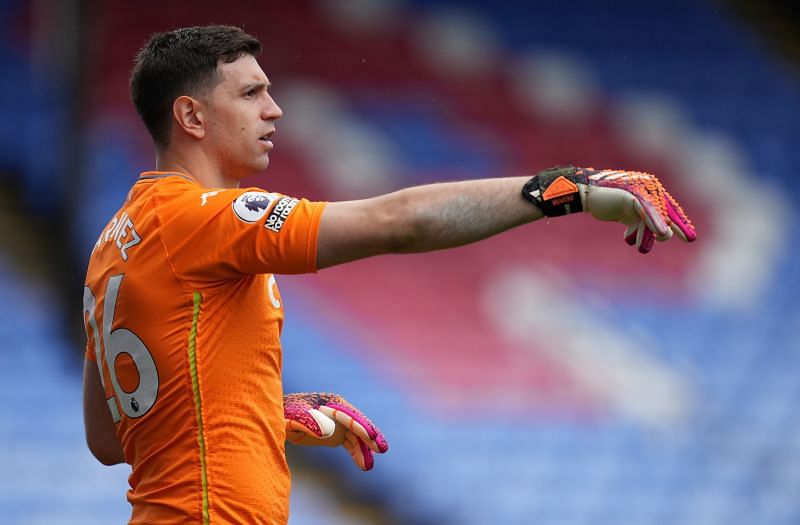 It's always great to see players who've been the number two choice at their clubs go out and redeem themselves. Former Arsenal goalkeeper Emiliano Martinez has had a dream debut season with Aston Villa and his performances between the sticks is one of the main reasons why the club could finish 11th this campaign, a huge improvement from their 17th-place finish in 2019-20.
The Argentine secured a move from the Gunners to Aston Villa in the summer and has played every single game for them. He is third in clean sheets this term (15) and equalled Brad Friedel's club record for most shutouts in a season.
He is now in contention to make his debut for Argentina's first team at the Copa America, thanks to his incredible reflexes and a 76.6% save ratio, second only to Nick Pope in the EPL.
---
#5 Mike Maignan | Lille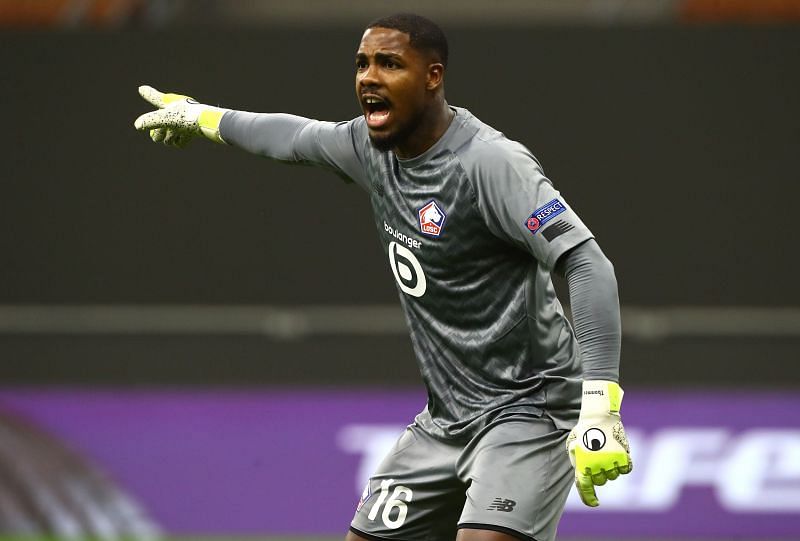 Mike Maignan is the unlikely goalkeeper with the most clean sheets across Europe's top five leagues. The Lille goalie has enjoyed a great season between the sticks, conceding just 23 goals and keeping 21 clean sheets as well. His commanding presence at the back has been a key factor in Lille's impressive Ligue 1 triumph.
The Paris Saint-Germain youth product could not make a senior appearance for them but has established himself as the first-choice keeper for Les Dogues. While the quality of opposition faced by him is certainly not on the same level as other goalkeepers on the list, for a keeper to have recorded more than 20 clean sheets in a 38-game season is a commendable achievement.
---
#4 Manuel Neuer | Bayern Munich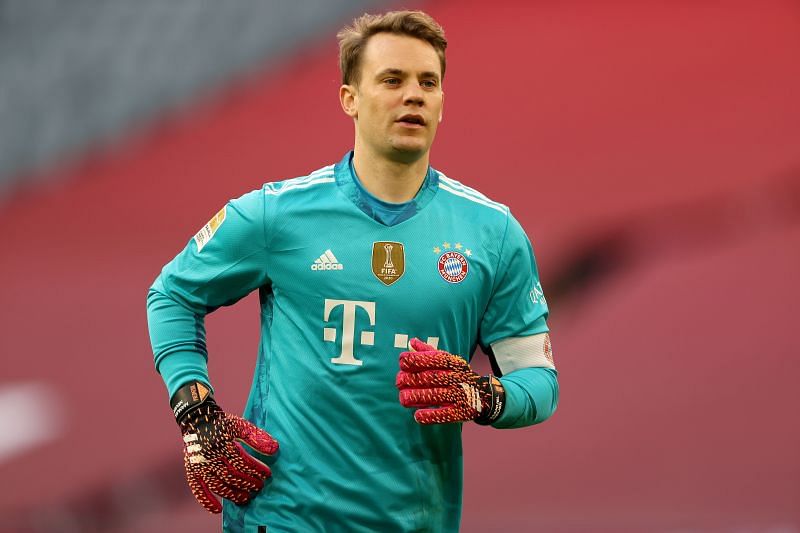 This list wouldn't have been complete without the inclusion of Manuel Neuer, arguably the best goalkeeper of all time. Though 'The Best FIFA Goalkeeper 2020' winner has been able to keep just nine clean sheets this term, he was able to equal Oliver Kahn's record for the most clean sheets in Bundesliga history with 204 shutouts.
At 35, he still has one of the best reflexes in Europe and his ability to make one-hand saves remains unmatched. This term, though he conceded the most goals in a single campaign for Bayern Munich since joining them in 2011, his ability with the ball, distribution skills and quickness in coming off his line has been crucial to Bayern's aggressive high line play.
---
Also read: 10 highest-paid players in La Liga this season (2020/21)
#3 Thibaut Courtois | Real Madrid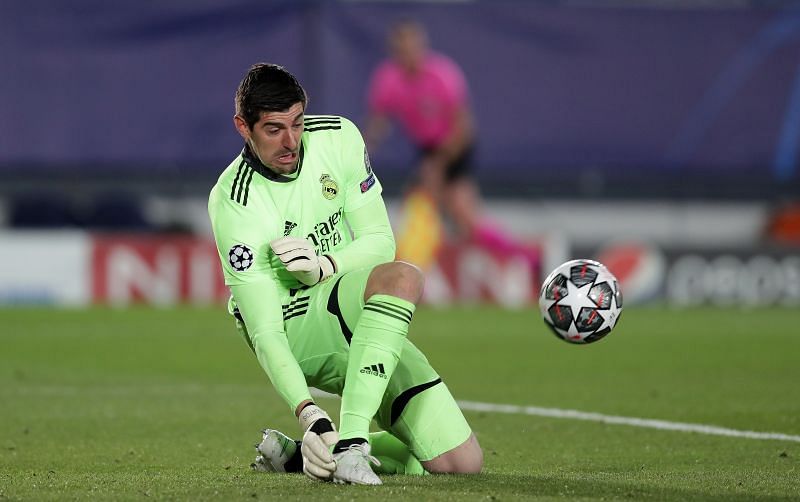 Thibaut Courtois has proven himself to be a world-class goalkeeper for club and country. His point-blank saves and sharp reflexes have saved face for Real Madrid countless times in the 2020-21 campaign, but despite having the best save ratio (81.1%) in La Liga, he and his teammates were trophyless at the end of a difficult campaign.
Although Karim Benzema's exploits in front of goal have been a source of inspiration for Real Madrid, if not for Courtois' heroics behind a heavily rotated defense, the club would've dropped out of the title race weeks ago.
He kept 17 clean sheets and was only beaten 28 times in 38 appearances. He showcased his class in the Champions League with match-winning performances against Liverpool and some stunning saves for Real Madrid in their narrow loss to Chelsea in the semi-finals.
---
#2 Ederson | Manchester City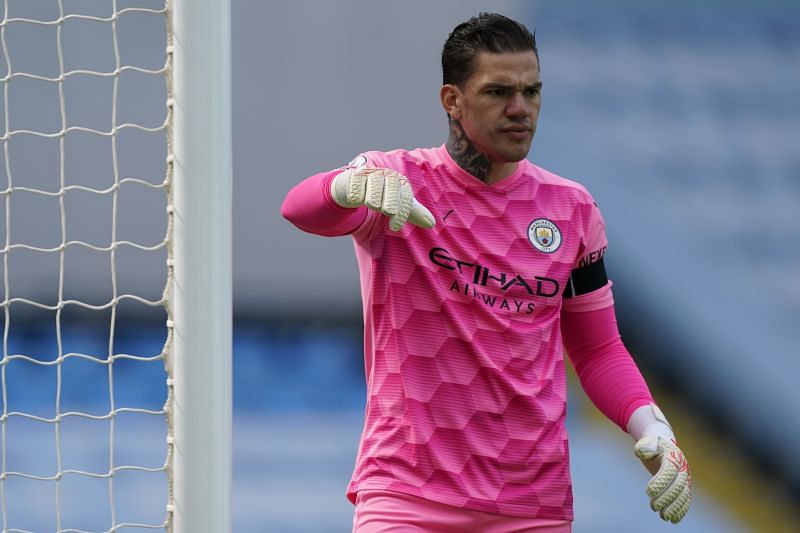 Some people will point out that Ederson is lucky as a goalkeeper as he has one of the most expensive defensive lines in front of him at Manchester City, but he is more than capable of handling anything and everything as the final line of defense.
When he is not busy making saves, he is often seen making use of his impressive distribution to deliver inch-perfect passes to the attackers and initiate goal-scoring opportunities right from the 18-yard box.
He won the Golden Glove after keeping 18 clean sheets this term but more importantly picked up an incredible assist for Gundogan in February, which would've been the best goalkeeping act of the season if not for Alisson's header against West Bromwich Albion.
His ball-playing abilities and fearlessness in coming off his line make him the ideal modern-day goalkeeper.
---
#1 Jan Oblak | Atletico Madrid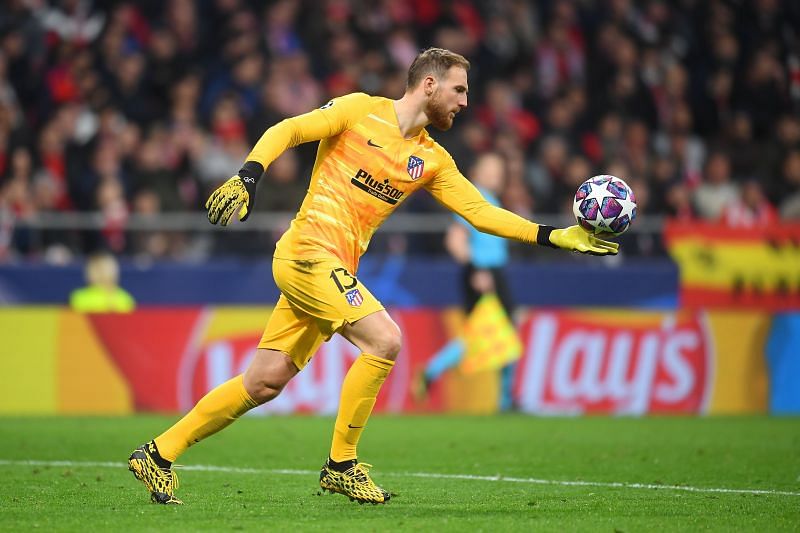 Goalkeepers are judged by their ability to keep a clean sheet and deny goalscoring opportunities to their opponents. No goalkeeper gets the job done better than Atletico Madrid's Jan Oblak.
The Slovenian goalkeeper has lifted the Zamora trophy yet again this season and led the charts in clean sheets. He has also conceded the least number of goals in the league.
He is a great performer in penalty situations as well and has saved two of the four penalties faced this season.
While he is not as great a passer as Ederson, he is an efficient distributor of the ball and is comfortable with the ball at his feet. He ticks all the boxes when it comes to the requirements of a champion goalkeeper and given his performances, it is not difficult to understand why he is the best-paid custodian in the world.
---
Also Read: Top 10 football players with the most fans in the world