Technicality is a severely underappreciated quality of the beautiful game and La Liga is arguably the only league in the world that truly pays homage to football's finer qualities. Some of the best exponents of the sport have graced Spanish football with their qualities over the past several decades and have carved a niche for themselves in La Liga history.
While Spanish football is generally exalted for its intriguing intricacies, a host of world-class players have enthralled viewers with their individual displays of magic this year. La Liga is home to some of the best players in the world and has become increasingly competitive over the past few years.
Real Madrid and Atletico Madrid have enjoyed excellent campaigns in 2020 and continue to solidify their status as behemoths of the Spanish league. Barcelona, on the other hand, are going through a difficult period of transition and have not enjoyed the best of years.
The likes of Real Sociedad, Villarreal, and Sevilla have also shown tremendous improvement this year and have threatened the status quo on several occasions in the past few months. La Liga continues to dominate a discernible section of the discourse surrounding European football and we take a look at some of the league's best players this year.
---
#10 Gerard Moreno (Villarreal)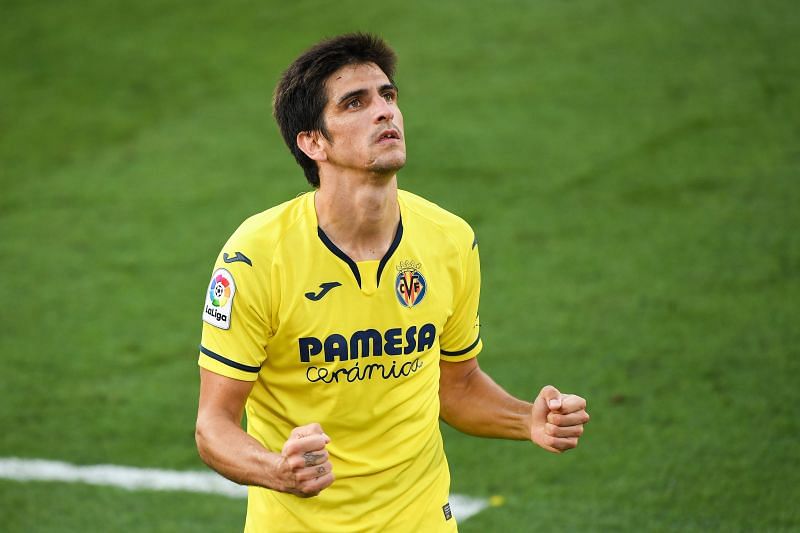 Villarreal have been a formidable force under former Arsenal manager Unai Emery this year and Spanish striker Gerard Moreno has served as a crucial cog in their bid to return to La Liga's top four. Moreno has honed his skills with the Yellow Submarines this year and is the best forward in a team boasting the likes of Paco Alcacer and Takefusa Kubo.
Villarreal have adopted a distinct attacking mindset in La Liga this year and their approach has benefitted the talented Gerard Moreno. The Spaniard has already scored eight goals this season and has played a pivotal role in Villarreal's excellent run of results.
Unai Emery will be intent on securing a top-four finish this season and will rely on his side's prolific forward players. With Paco Alcacer struggling with his fitness this season, Gerard Moreno will have to remain at his consistent best in the coming months.
---
#9 Joao Felix (Atletico Madrid)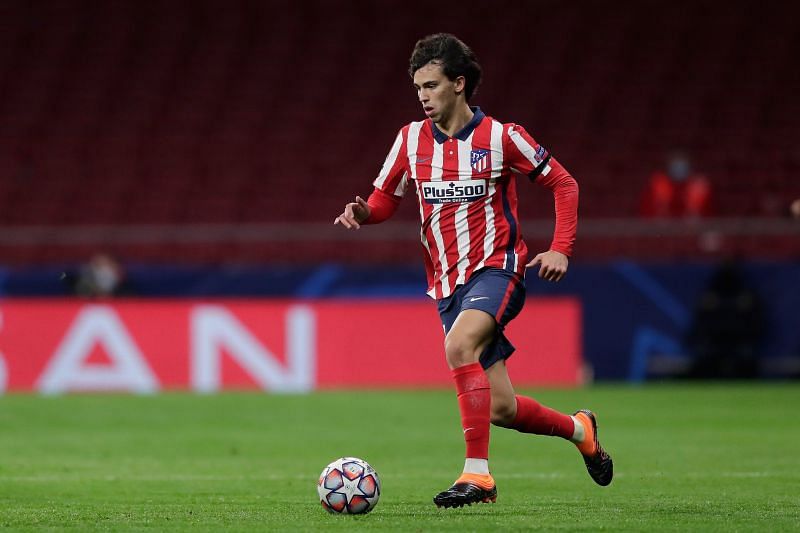 Diego Simeone has always been known for his pragmatism and Atletico Madrid's well-drilled and robust sides have often added a new dimension to La Liga over the years. In Joao Felix, however, the Argentine manager has the ideal tool to clinch positive results in particularly difficult fixtures.
Felix has been Atletico Madrid's shining light this year and has provided his side with a magical spark in the final third. The Portuguese forward has served as the ideal foil for former Barcelona striker Luis Suarez and has been the primary driving force for his side in the final third.
Joao Felix still has work to do to join Europe's elite this season but his improvement under Diego Simeone will hold him in good stead ahead of a crucial run of fixtures. Atletico Madrid have an excellent opportunity to win the La Liga title this season and will want their golden boy to step up to the plate.
---
Also Read: Top 10 attacking trios in football history
#8 Mikel Oyarzabal (Real Sociedad)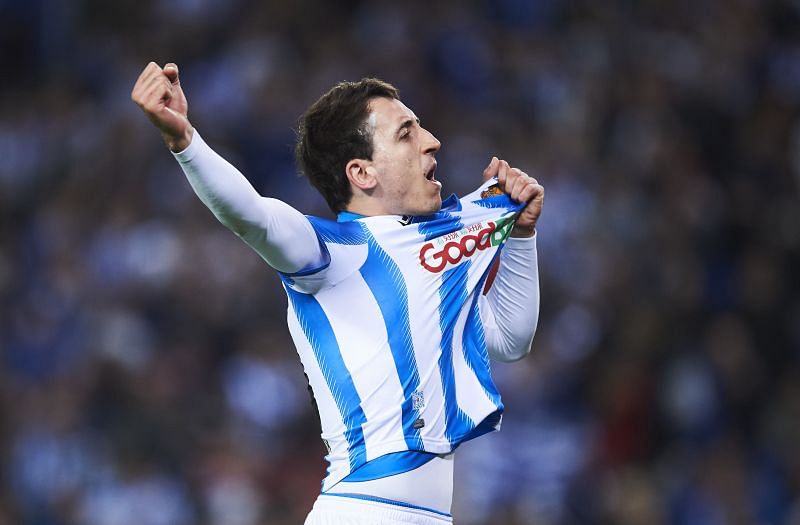 The Spanish top flight has always been the ideal competition for technically versatile players and Mikel Oyarzabal has made a name for himself in La Liga with his diverse set of skills. The Spanish forward earned a national call-up with his impressive performances this year and his growth has coincided with Real Sociedad's success in La Liga.
Mikel Oyarzabal has demonstrated a distinct ability to play across the forward line and his intelligence has allowed him to make Real Sociedad a cohesive unit in La Liga. The Basque outfit has exceeded expectations this season and its fortunes in La Liga will be dependent on its in-form Spanish forward.
---
#7 Iago Aspas (Celta Vigo)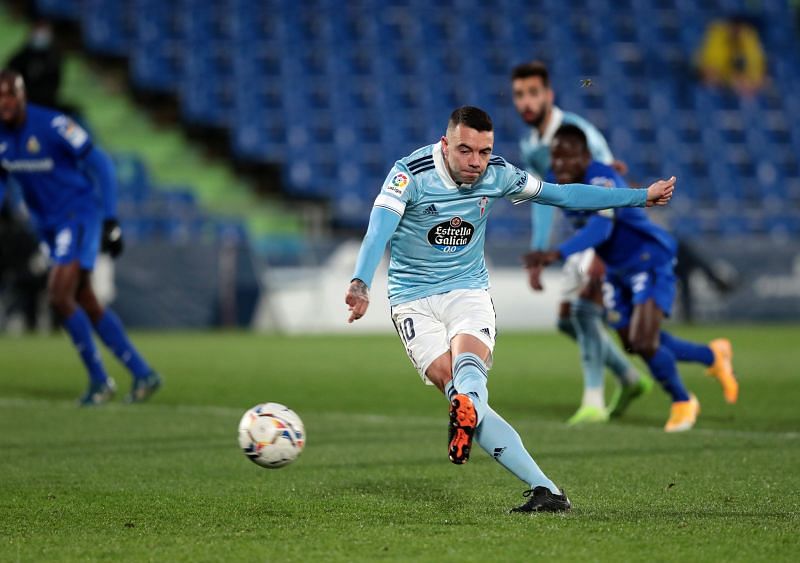 With the exception of Barcelona's relationship with Lionel Messi, few teams across Europe are as dependent on a single player as Celta Vigo are on Iago Aspas in La Liga. The talismanic forward moved mountains to pull his Galician outfit out of the relegation zone last season and is Celta Vigo's most valuable player by a country mile.
The former Liverpool forward scored 14 goals last season and was in magical form after the La Liga restart. Iago Aspas has already managed eight goals and four assists this season and is leading his team's bid to secure European qualification.
Celta Vigo are currently in eighth place in the La Liga standings and owe much of their recent success to Iago Aspas. The Spanish forward occupies a deeper role for his side and is one of La Liga's most effective forward players.
---
#6 Luka Modric (Real Madrid)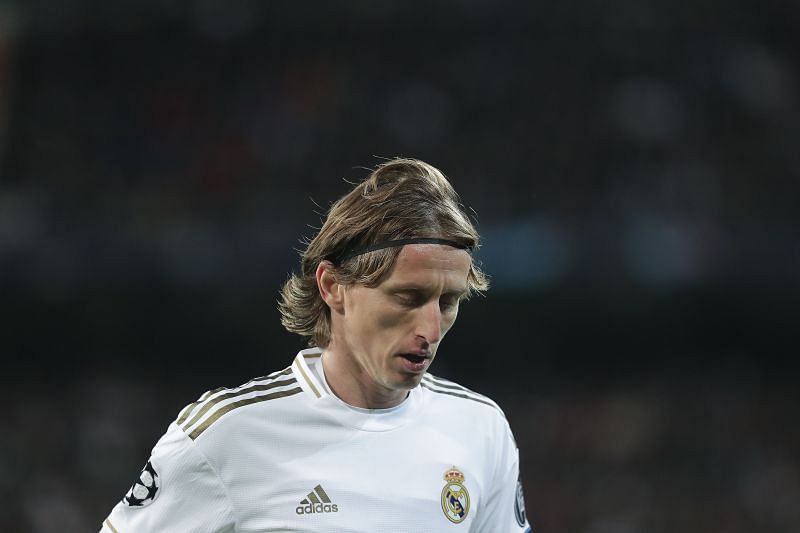 La Liga has always been famous for its midfield maestros and Luka Modric arguably does the most justice to the emblematic role in the current crop of players plying their trade in the Spanish top flight. Modric is currently approaching the end of his career but has shown no signs of slowing down.
Real Madrid have enjoyed a largely successful year and Zinedine Zidane has relied on his Croatian midfielder's experience in the league. Luka Modric did lose his place to Federico Valverde and Isco for the first half of the year but has now clawed his way back into the starting line-up with some exceptional performances.
Modric might not have much time left in the Spanish capital but is certainly making the most of the remainder of his time in La Liga. The Croatian midfielder has managed some fiery performances in the past few months and his efforts will be critical to Real Madrid's La Liga title defence.
---
#5 Toni Kroos (Real Madrid)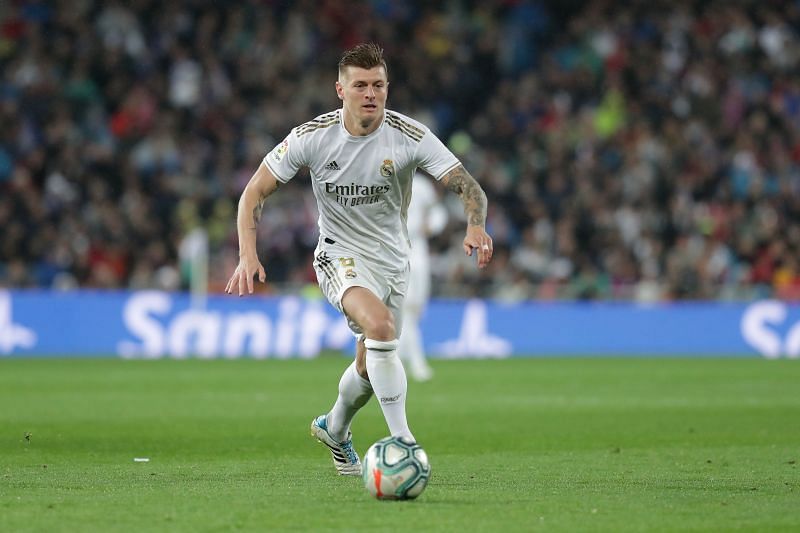 Luka Modric might add a magical touch to Real Madrid's midfield play but their aura of consistency is derived for his partner-in-crime, Toni Kroos. The German midfielder has enjoyed an excellent year at Real Madrid and his improved performances after the La Liga restart powered the club to the league title.
Kroos has made a name for himself as one of La Liga's most reliable midfielders and has been in excellent form in the past few months. The former Bayern Munich midfielder has started several league games under Zinedine Zidane and has grown into an experienced head in recent years.
Toni Kroos serves as a facilitator for Real Madrid in the middle of the pitch and his awareness and decision-making prowess has yielded positive results this year. Los Blancos will need the German star at his best to remain successful in La Liga this season.
---
Also Read: 10 best midfielders in Serie A this year (2020)
#4 Mikel Merino (Real Sociedad)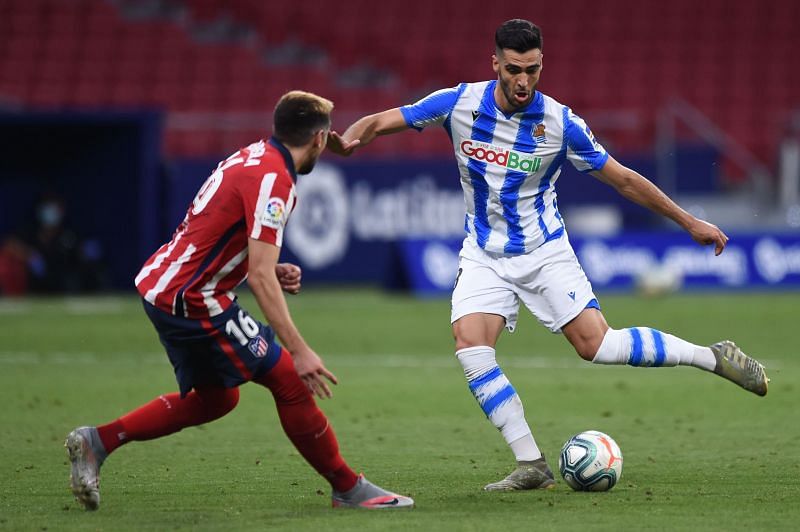 Mikel Merino has enjoyed an excellent year with Real Sociedad and has grown into one of La Liga's best midfielders. La Real have exceeded expectations in La Liga this year and owe much of their success to their talented midfielder.
Mikel Merino has been impressive for Real Sociedad and his contributions in the midfield have made the club a force to reckon with on the pitch. The arrival of David Silva has also brought the best out of Mikel Merino and the duo has dominated games in La Liga this season.
Real Sociedad depend on Mikel Merino to transition between defence and attack and the Spaniard's intelligence has come to the fore to extraordinary effect this year. Real Sociedad will want a top-four finish in La Liga this season and will rely heavily on their most promising player.
---
#3 Sergio Ramos (Real Madrid)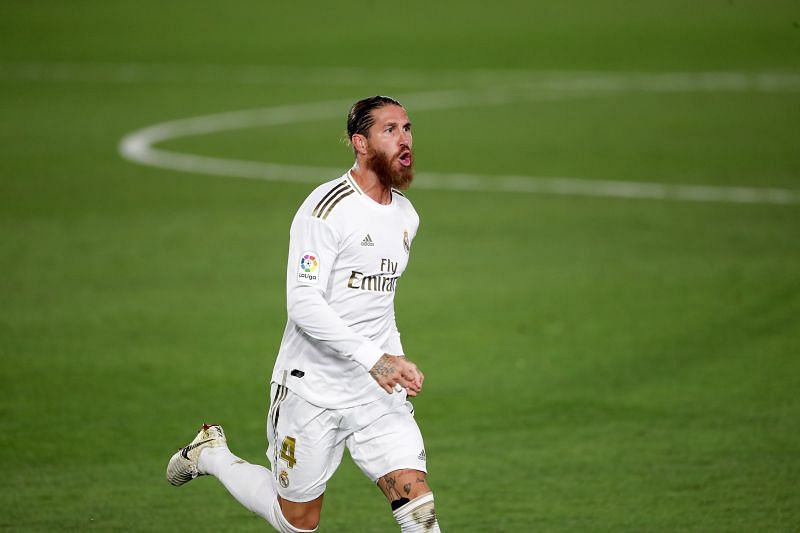 Real Madrid have always been characterised by lionhearts for leaders and Sergio Ramos is arguably the icing on the cake. The Spanish defender has already written himself into the history books with his exploits over the past decade and has outdone himself in La Liga this year.
Sergio Ramos is a source of inspiration on the pitch and his vocal leadership style gave Real Madrid the impetus they needed to win the La Liga title. The centre-back was his side's designated penalty-taker and was deadly from the spot.
Sergio Ramos has missed a few games through injury this season and his presence in the defensive line makes a massive difference to Real Madrid's confidence. Los Blancos face a stern challenge in La Liga this season and will need their captain to step up to the plate yet again in the coming months.
---
#2 Lionel Messi (Barcelona)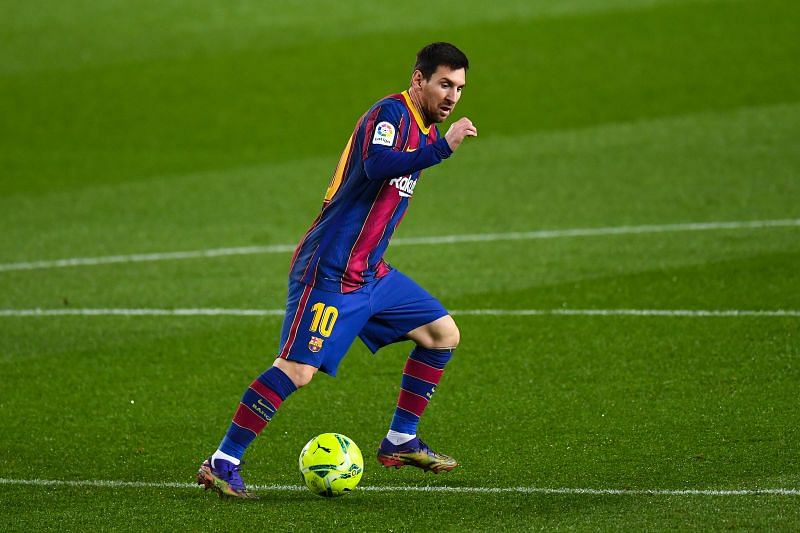 Barcelona have made the headlines for all the wrong reasons this year. The Catalan giants suffered humiliating defeats in La Liga and the UEFA Champions League and have failed to win a single trophy in 2020.
Despite his side's struggles in the final third, Lionel Messi has continued to rack up the statistics in the final third. The Argentine star has been embroiled in several controversies this year but has managed to bag a respectable tally of contributions despite a discernible dip in his fitness.
Lionel Messi remains Barcelona's best player by a country mile at the moment and has improved by a considerable degree under Ronald Koeman. Much like his club, however, Lionel Messi has also had his ups and downs and will want to take it up a notch in 2021.
---
#1 Karim Benzema (Real Madrid)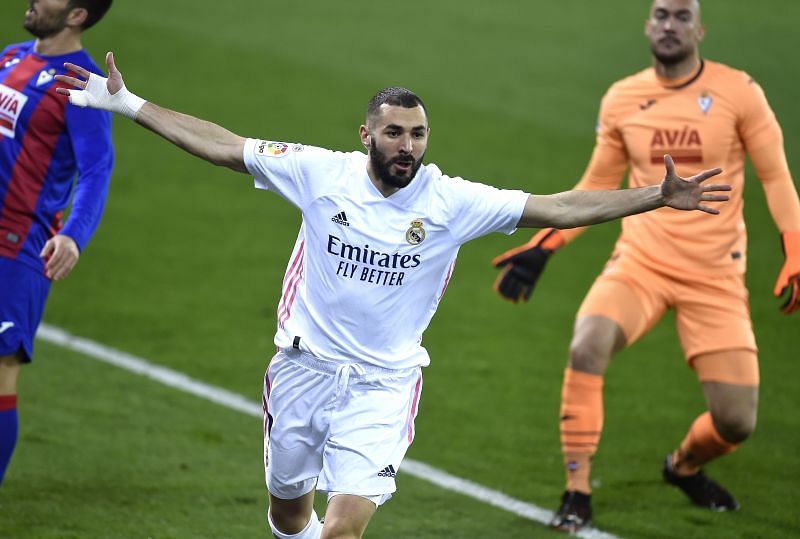 Karim Benzema has been Real Madrid's best player since Cristiano Ronaldo's high-profile departure to Juventus and has reportedly proved his mettle under Zinedine Zidane. The Frenchman is one of the most well-rounded strikers in La Liga and is arguably his side's most important player.
Real Madrid stormed their way to the La Liga title after the restart earlier this year and Karim Benzema chipped in with several crucial goals for Zidane's side. The striker has been a creative presence in the final third and has kept his place in the team ahead of Luka Jovic.
Real Madrid have plenty of work to do to defend their La Liga title and will need Benzema to be at his best in the coming months. Los Blancos have seemed under-par in their star striker's absence but become a powerful force with the indomitable Karim Benzema in their ranks.
---
Also Read: 10 best forwards in the Premier League this year (2020)
Edited by Vishal Subramanian