As we edge closer to the commencement of the 2021-22 season, some of the biggest clubs in Europe are working hard in the transfer market to add quality players to their squad. The UEFA Champions League is the most coveted prize in club football and the usual suspects are set to be in the reckoning once again.
Before I reveal my top five favorites, it is important to address the elephant in the room first. Lionel Messi's decision to leave Barcelona has sent shock-waves across the footballing world, with the Argentine edging closer to a move to Paris Saint-Germain after it was announced that he will not be renewing his contract with Barcelona.
As for Barcelona, I wouldn't have had them as one of my five favorites for the UEFA Champions League this season even if Messi had stayed, as they are simply not the team they were a few years ago. Similarly, I don't believe Juventus will be strong enough to win the competition. Cristiano Ronaldo is a year older now and they've faltered in important games a handful of times over the years, so I don't expect anything too different this time around.
Real Madrid are always in the conversation when you speak about the UEFA Champions League, but as I said before with Lionel Messi and Barcelona, I don't expect them to win the competition even if they manage to sign Kylian Mbappe this summer.
Atletico Madrid are a strong side and Liverpool could also be in the reckoning if Virgil van Dijk returns to his best, so I've put these two teams down as dark-horses. Borussia Dortmund could impress in the group stages, but they are going to need a lot more than just Erling Haaland to make their presence felt in the knockout stages.
Now that the honorable mentions are out of the way, here are my top five favorites to win the UEFA Champions League this season.
---
#5 Chelsea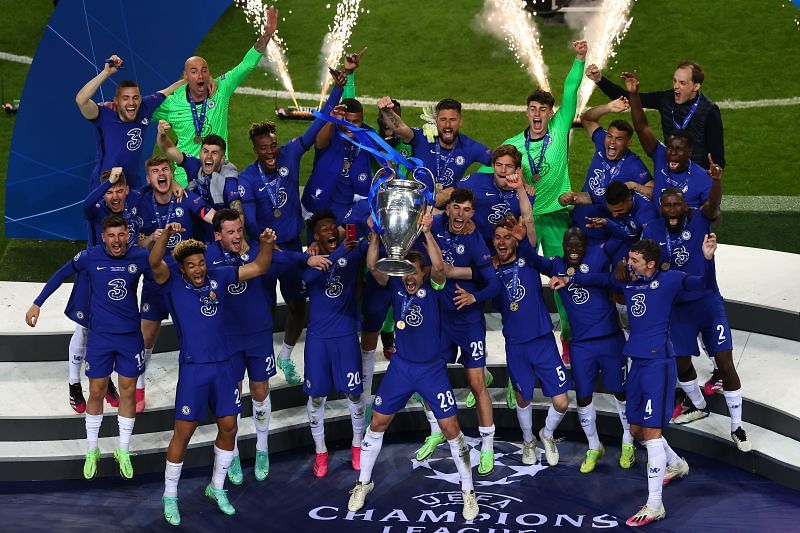 The defending champions, Chelsea, will definitely be in the running for the UEFA Champions League this season, but only if they manage to snap up Romelu Lukaku. If they don't manage to do so, I don't believe they have enough goals in the side to conquer Europe again.
Lukaku is a fantastic striker and will guarantee you 20-25 goals a season - no one else can do that for Chelsea right now. Chelsea will be a completely different proposition if they manage to get someone like him, so we'll have to wait and see how this one pans out.
It's hard to win the UEFA Champions League once, let alone in successive seasons. Some of the strongest teams in history have failed to win the competition back-to-back, but Chelsea will be in the reckoning, in my opinion.
---
#4 Bayern Munich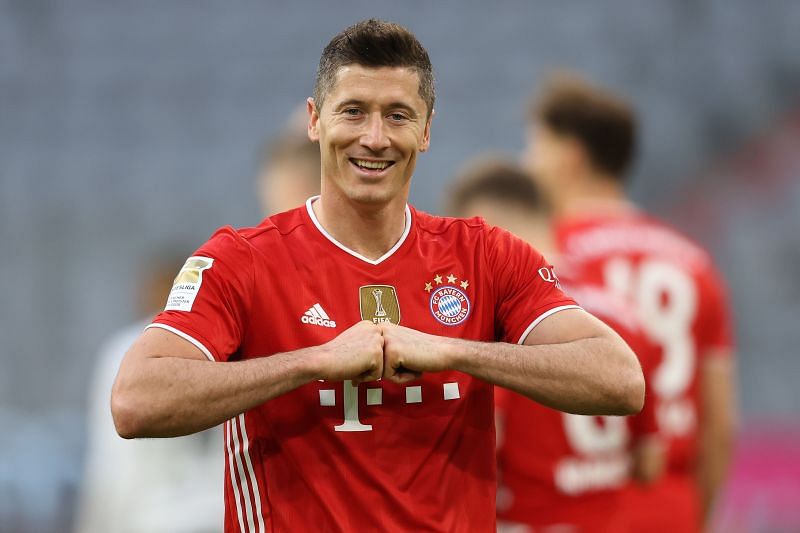 Bayern Munich have performed well in Europe in recent seasons and won the UEFA Champions League in 2020. With Robert Lewandowski - who is one of the most lethal goalscorers in the modern game - they will always be in with a chance of winning every competition they take part in.
They walk the Bundesliga pretty much every season and are expected to do so once again this time around, so they can concentrate on the UEFA Champions League at the business end of the campaign.
The likes of Chelsea and Manchester United, for example, could be embroiled in a title race in the Premier League, but that is unlikely to be the case for Bayern Munich in the Bundesliga. They will not be involved in a dogfight for the league title, so they can even afford to rest a few players to keep them fresh for the knockout stages of the UEFA Champions League.
Bayern Munich are an experienced side and you just know they are going to be right up there.
---
Also Read: Fabrizio Romano's Transfer Roundup: Chelsea pushing for major signing, updates on Lukaku and Kane's futures and more
#3 Manchester United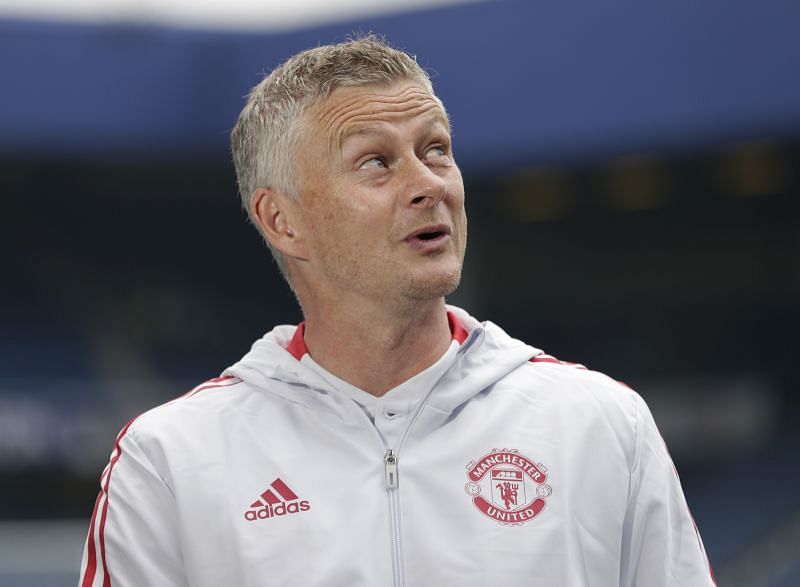 I've gone for Manchester United as one of the top five contenders for the UEFA Champions League in the 2021-22 season and I'll explain why. I know they were knocked out in the group stages last season, but the way they play suits UCL football more than the Premier League.
They counterattack as well as anyone in Europe and have a squad that has match-winners across the pitch with the additions of Jadon Sancho and Raphael Varane. Sancho adds a bit more guile to the team, while Varane is an experienced defender who will not only allow them to play a higher line but also complement Harry Maguire perfectly.
Manchester United are the biggest club in world football in my opinion, so I'm not going to call them dark-horses. They've gone almost eight years without winning the Premier League or the UEFA Champions League and that could so easily become 15 or 20 if they don't take the initiative.
They look like a strong team and it goes without saying that each one of their forwards, barring Edinson Cavani, are incredibly quick! I don't know if Manchester United will win the Premier League title, but when you look at the way they play, they could be a force to be reckoned with in the UEFA Champions League.
---
#2 Paris Saint-Germain
Paris Saint-Germain didn't win the French league for the first time in a few years last season and will look to reclaim their domestic crown from Lille. In my opinion, they'll have so many winnable games this season, so they can afford to concentrate on the UEFA Champions League when the situation calls for it.
Kylian Mbappe and Neymar are already there, but if Lionel Messi seals a move to Paris, it could get awfully messy! Another important factor to consider is the return of fans to stadiums - that will be an invaluable boost for many sides across the continent. To put things in perspective - go and play Galatasaray away with a packed stadium and face the same side without the fans. Fans being available for away legs is a massive game-changer - for many teams, it's even a leveler, in many ways.
Lionel Messi going to PSG could make them potential favorites for the UEFA Champions League, but you also have to give them credit for some of the other signings they've made. Gianluigi Donnarumma is a top goalkeeper and Sergio Ramos is one of the most experienced players of his generation, while Gini Wijnaldum can also have his say in midfield.
PSG have players that can hurt you and are expected to win the Ligue 1 title comfortably, so as I mentioned before, they could well put all eggs in the UEFA Champions League basket during the knockout stages.
---
#1 Manchester City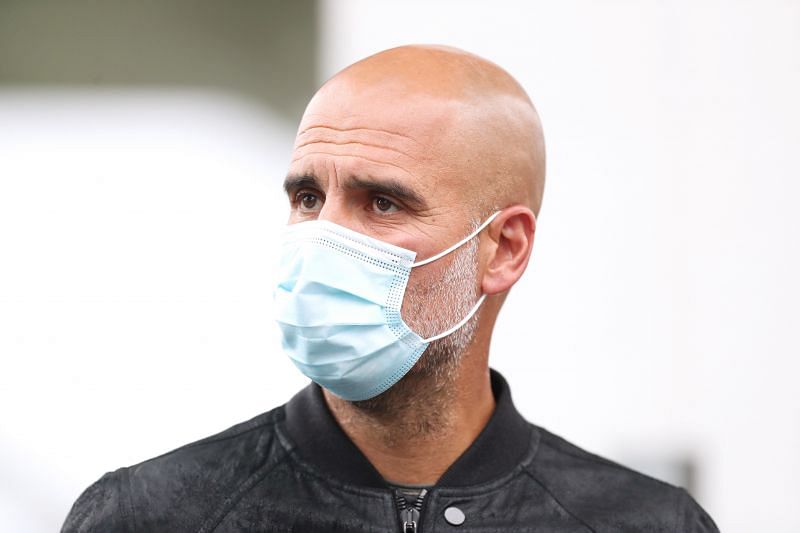 Manchester City reached the UEFA Champions League final last season but fell short at the final hurdle, as Chelsea pipped them to the coveted trophy. They broke the Premier League record to sign Jack Grealish, but they need a goalscorer to replace Sergio Aguero.
Goalscoring has been their Achilles' heel and they haven't been able to win the competition with Aguero in their team all these years, so we'll have to wait and see how this one pans out. Manchester City have been linked with Harry Kane and most recently, with Lionel Messi as well!
The whole Lionel Messi situation is major - who saw that one coming? It looked like he was going to sign a new contract with Barcelona, but everything seems to have changed in a matter of hours. If he goes to Manchester City or PSG, it will be harder for those teams to not win the competition than to actually win it!
One thing I will say is this - Manchester City won't let me down. They will always be in the running and have a strong squad that is capable of competing on all fronts. The next two or three weeks in the transfer market will be interesting, only time will tell if they manage to add a striker to their star-studded squad.
---
Also Read: Jim Beglin's greatest Premier League XI of all-time
Edited by Vishal Subramanian