Spanish League - Streets ahead of the English Premier League
6.31K //
31 Dec 2012, 13:18 IST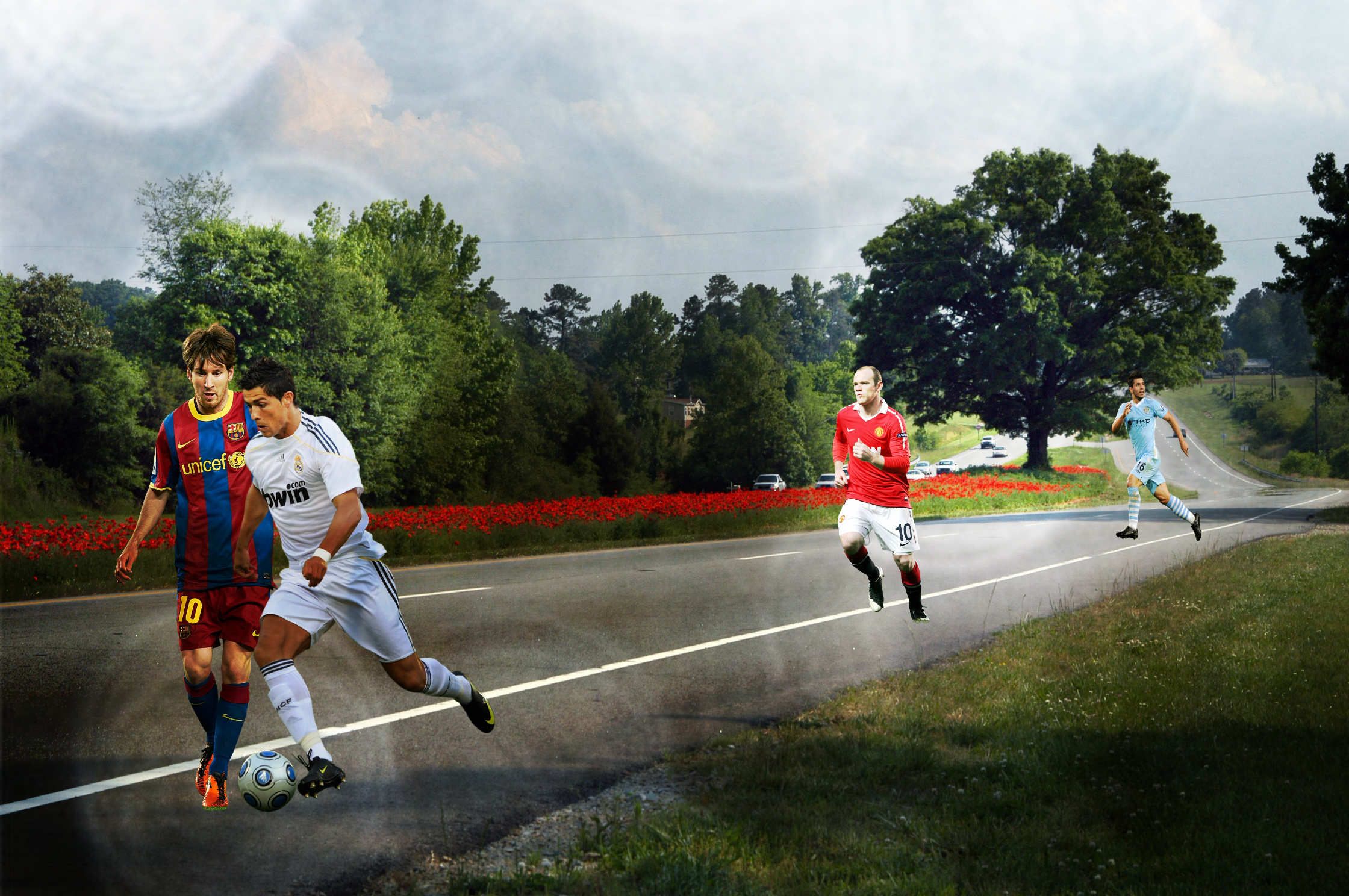 You call it 'Mickey Mouse League' even though you don't follow it. It is a 'Two-Horse race', yet you don't apprehend how similar that is in England.
People in India are avid followers of the English Premier League, which is not wrong at all, but to diminish other leagues is naive. Of course, the coverage and attention that teams in England receive is much larger to what the Spanish or Italian leagues gets. Matches are well scheduled, well synchronized with IST, unlike that of the Spanish League, where you have to stay up till 4′o clock to watch the match, which is fine by me.
But, that has nothing to do with quality or competitiveness. You can say it is well-advertised, I wouldn't hesitate to agree. Although let us not get started with the quality.
A cliché that exists is that the Spanish League is all about two teams, irrespective of what the other teams do. This troubles me a lot. La Liga is competitive; it is just that Real Madrid and Barcelona are very good, and they just don't dominate Spain, they dictate the whole of Europe, you have to agree.
No matter how many Europa Leagues Atletico Madrid wins, they can never be ahead of the likes of Arsenal and Spurs: Not my words. Villareal knocking off Manchester United out of the Champions League was just another upset; the same was with Atletico Bilbao.
The Spanish League has the same share of four different title winners in Real Madrid, Barcelona, Valencia and Deportivo since the past decade like the English League. Valencia and Deportivo might not seems as strong as Chelsea and Manchester City now, but that is the least you could expect after money moguls like Mansour drift into the corridors of London and Eastlands with cheque books bigger than God's. Leaving out Chelsea and City, only two teams have won the league in the past decade: Arsenal and Manchester United. Yet..
There would have been no Chelsea or Manchester City fighting for the title without the injected large sums of money, and frankly money is not the problem. People, except fans, expect clubs like Atletico or Valencia, who are knee-duck in large debt of money, to fight for the title with clubs like Real Madrid and Barcelona, whose debts are eclipsed by the record revenue of $630 million taken in by Madrid, the world's richest club or the $590 million accumulated by Barcelona.
Money influences football, and the mere fact that a club like Valencia generates revenues of $55 million, which is less than the $59 million earned by English Premier League club Wigan, who have been battling relegation since they rose to the top division in 2005 makes me wonder about things.
"I don't know if Barcelona have ever gone to a place like the Britannia Stadium and suffered the kind of onslaught from Tony Pulis' team of long throws and free-kicks or been up to a place like Blackburn and been beaten up by their long ball into the box." – Andy Gray, a Sky 'pundit'.
The logic behind this comment is that someone like Lionel Messi, who tore apart Manchester United twice in recent times, would struggle against the likes of Stoke and Blackburn due to the highly intensive defensive aspect of English football. Well, Messi has ripped apart the likes of Napoli, Milan, Arsenal, Bayern Munich, Shakthar and Benfica, and I am quite sure he will do quite alright.
Furthermore, if players like David Silva, Fernando Torres, Xabi Alonso, Cesc Fabregas or more recently Michu could make it large in that country, I reckon that would be a bread-butter piece for someone who alone has scored more than Liverpool, a team with 18 league titles.
Speaking of players, the individuals of players that are produced in Spain are far, far superior to that of England. And the funny part is that, until and unless they perform well against or for an English side, they are just average players. Falcao is one of the brightest of examples one could recite now. He was just another player last season, maybe a bit better than Demba Ba or Javier Hernandez, and now every City or Chelsea is being linked with him.
'Impressive, organised and well marketed though the English Premier League may be, it isn't a patch on Spanish football. Not even within touching distance,' as Graham Hunter would say. I am not that guy who is seeking petty arguments or debates on something as insignificant as that. It was more about casting a bit of light on the English football faithful, who would not leave a stone unturned to demean the league I adore.