With over 200 million copies sold, Minecraft has cemented its position as one of the greatest video games of all time. When Markus "Notch" Persson began crafting this indie sandbox game in 2009, it's doubtful he ever imagined his simple block-based creation would one day fetch him a multi-billion-dollar agreement with Microsoft.
Over the course of 12 years since the game's official release, it has grown into a worldwide sensation, captivating millions of fans across various platforms. Just like many classic indie games, Notch's blocky game had a humble start at the hands of its sole developer. As Notch began sharing alpha and later beta versions with the public, the sandbox block game swiftly gained traction among gamers, eventually achieving the remarkable milestone of one million copies sold.
At that time, Microsoft had its sights set on venturing deeper into the gaming industry, and Mojang Studios emerged as a prime opportunity. In 2014, Microsoft acquired Minecraft for a staggering $2,500,000,000, surpassing the game's profit by over 20-fold ($136 million).
---
Is Minecraft Microsoft's best acquisition of all time? Let's dive into the details
Microsoft had made previous forays into the gaming industry before acquiring Mojang. However, their track record in successfully leveraging game studios had been less than stellar. In the past, Microsoft had acquired game studios of Halo and Age of Empires, among others, but none of them could attain the level of success envisioned by Microsoft.
This history of mixed results left many fans wary when Microsoft's acquisition of Mojang Studios was announced. After all, Minecraft had captured the hearts of both children and adults, and nobody wanted to see it stumble under new ownership.
Fortunately, Microsoft has remained true to its promise of honoring the game's brand and preserving its independent spirit, which has been one of the main reasons behind MC's continued success even after the acquisition. As the interaction between developers and the community continues through annual convention events like MINECON, a deep relationship has been built between the game and the player base.
Minecraft owes a notable part of its tremendous success to its infinite replayability, much like Rockstar Games' Grand Theft Auto series. Players can return time and time again to indulge in exploration, construction, or any other activity they desire. The unparalleled freedom offered by this sandbox experience is unmatched.
---
Expansion of Minecraft from a single-player game to a massive IP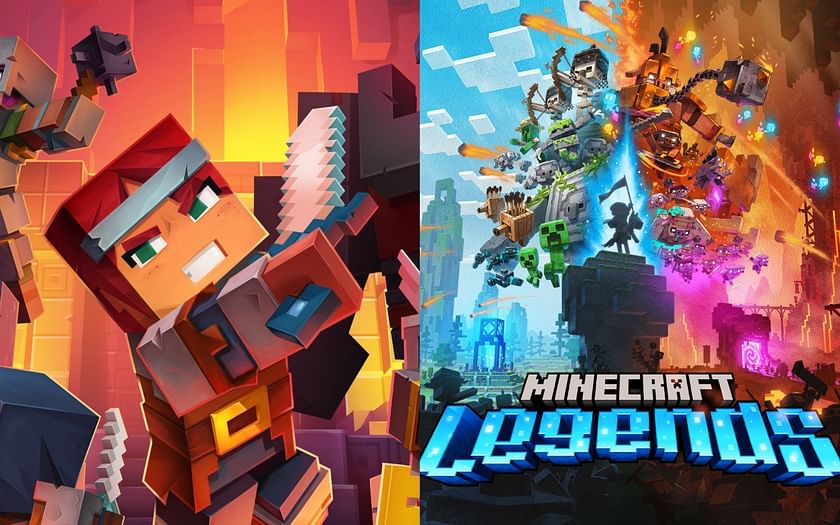 Within a mere two years of acquiring Mojang, Microsoft swiftly moved to broaden the game's horizons. It is now available on an array of platforms, including PC, consoles, handheld devices, and more. Microsoft also released an exclusive Chinese version and an Education Edition, both of which have enjoyed a resounding success. The Chinese gaming community eagerly anticipated the game's arrival, while schools embraced the notion of promoting learning through interactive gameplay, capturing the hearts of countless children.
Building upon the success of the Chinese and Education Editions, Microsoft set its sights beyond the realms of sandbox gameplay. They ventured into new genres by introducing Minecraft Dungeons, a dungeon crawler, and Minecraft Legends, an enthralling strategy RPG, both set within the iconic MC universe.
Undoubtedly, the acquisition of Mojang stands as one of Microsoft's most remarkable achievements. Although acquiring a game for over 20 times its earnings carried inherent risks, nearly a decade later, this deal has etched its place in history as one of the greatest acquisitions of all time.
Even in the recent FTC vs Microsoft court hearing on Activision Acquisition, Minecraft's success and popularity were mentioned multiple times. Xbox CFO Tim Stuart even called the game - "one of the most profitable, if not the most profitable, IP that we have."
Expanding MC from a single game into a massive IP has been Microsoft's greatest acquisition triumph. Once the acquisition of Activision finally goes through, fans can anticipate the Call of Duty franchise following a similar path as Minecraft, potentially achieving even greater success. However, only time will reveal what lies ahead.
Poll : Was the acquisition of Minecraft Microsoft's greatest success in the gaming sector?
17 votes