Minecraft has been a popular game for over a decade and has kept its fan base engaged with new updates, mods, and gameplay. Apart from being a game solely made for entertainment, it has set a benchmark for community-building, creativity, and teamwork.
In that vein, the Minecraft Championship (MCC) is a monthly tournament that provides a platform for players to showcase their skills in various games, promote sportsmanship, and foster a sense of community among themselves.
The upcoming MCC 30 is scheduled to be held on Saturday, April 29, at 8 pm BST, featuring players from various communities, including SMP Live, SMP Earth, Dream SMP, Hermitcraft, Empires SMP, and Twitch content creators.
Here is everything fans need to know about the upcoming MCC 30.
---
Minecraft Championship (MCC) 30: All participating teams, date, time, and more
The MCC is the brainchild of two notable Minecraft content creators, Smajor1995 and Noxcrew, and has been running since 2019, gaining massive traction among Minecraft enthusiasts.
The tournament features ten teams of four players each competing in eight different games that test various core skills that Minecraft demands, such as Parkour, PvP, Building, and more.
The ten teams that will be participating are as follows:
Red Rabbits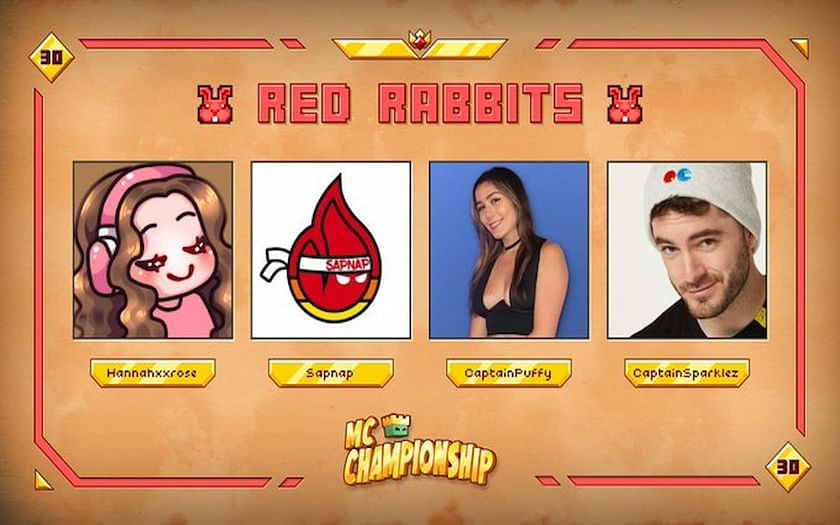 Hannahxxrose
Sapnap
CaptainPuffy
CaptainSparklez
---
Orange Ocelots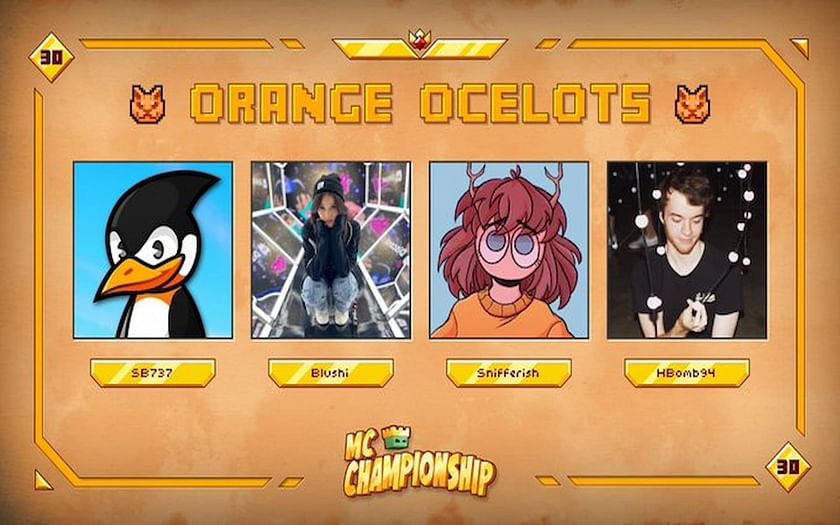 SB737
Blushi
Snifferish
HBomb94
---
Yellow Yaks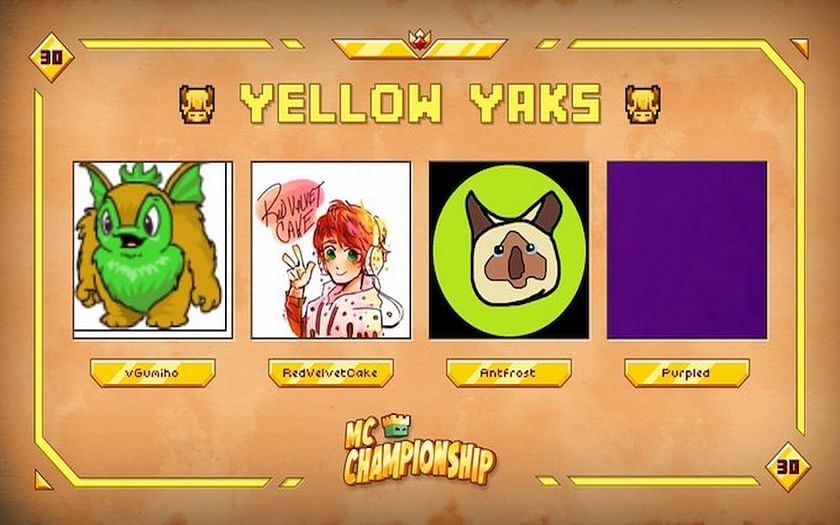 vGumiho
RedVelvetCake
Antfrost
Purpled
---
Lime Llamas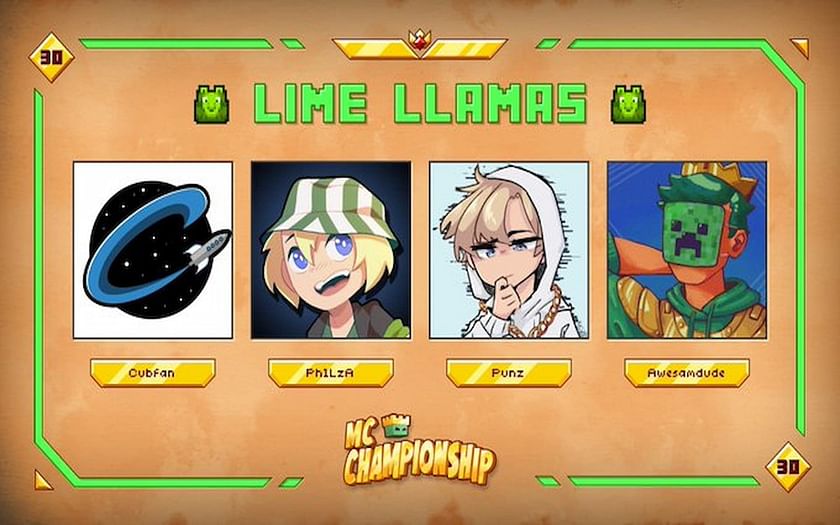 Cubfan
Ph1lzA
Punz
Awesamdude
---
Green Geckos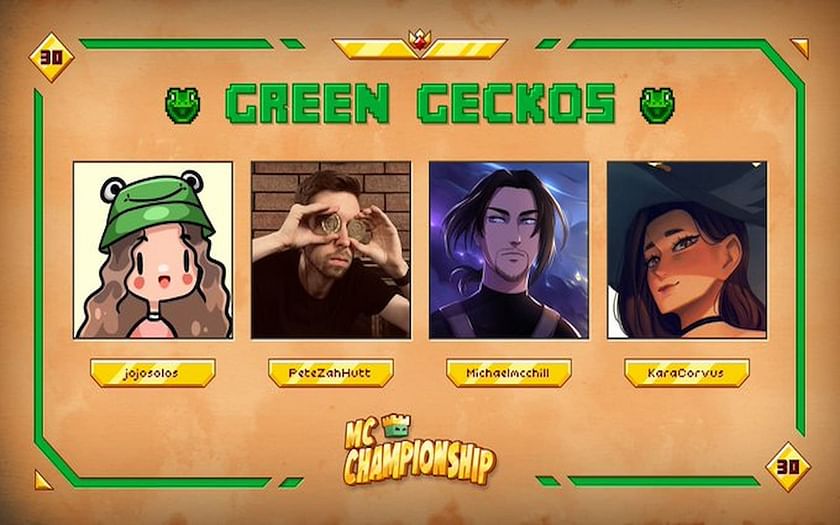 jojosolos
PeteZahHutt
Michaelmcchill
KaraCorvus
---
Cyan Coyotes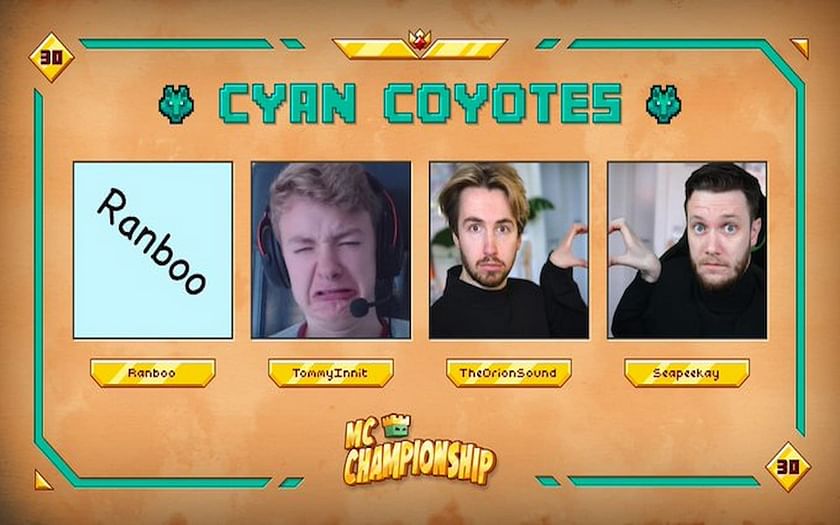 Ranboo
TommyInnit
TheOrionSound
Seapeekay
---
Aqua Axolotls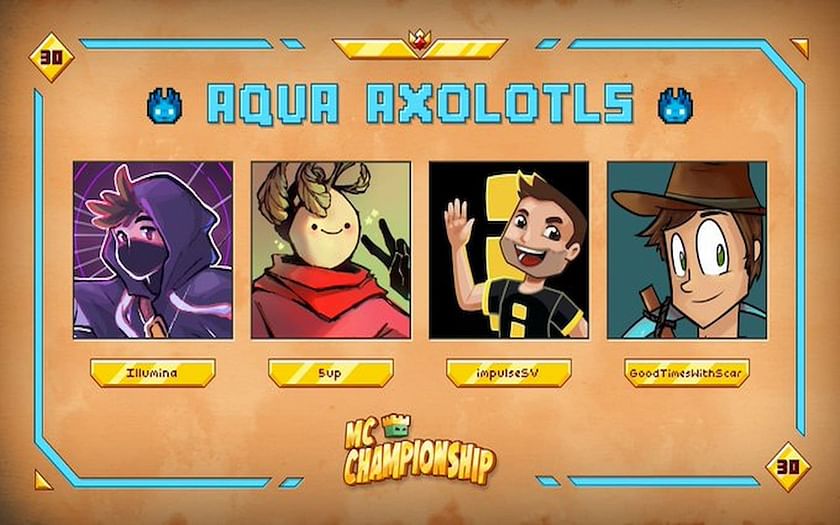 Illumina
5up
impulseSV
GoodTimesWithScar
---
Blue Bats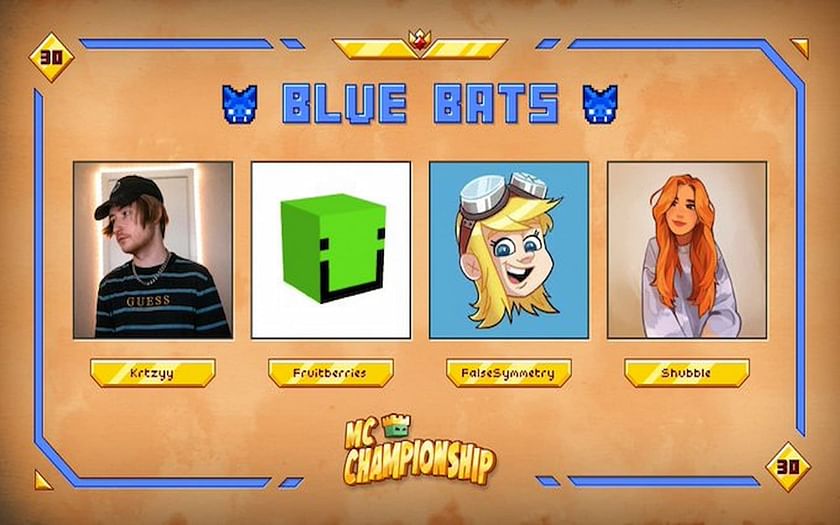 Krtzyy
Fruitberries
FalseSymmetry
Shubble
---
Purple Pandas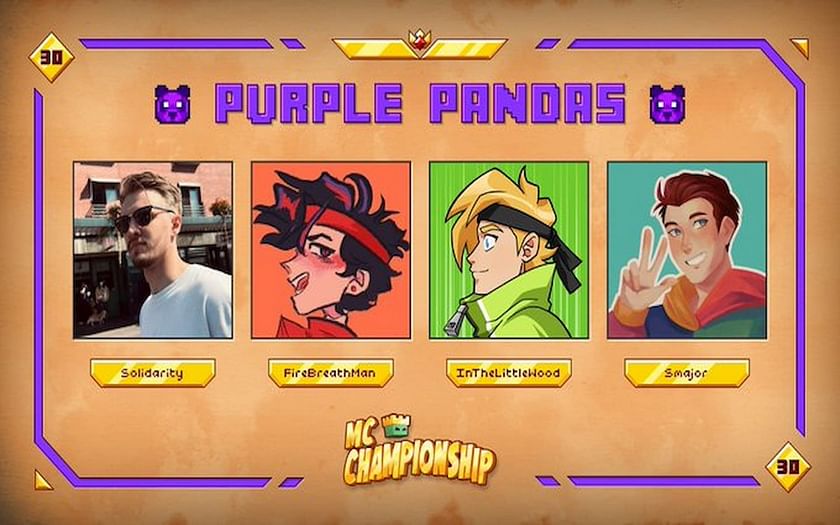 Solidarity
FireBreathMan
InTheLittleWood
Smajor
---
Pink Parrots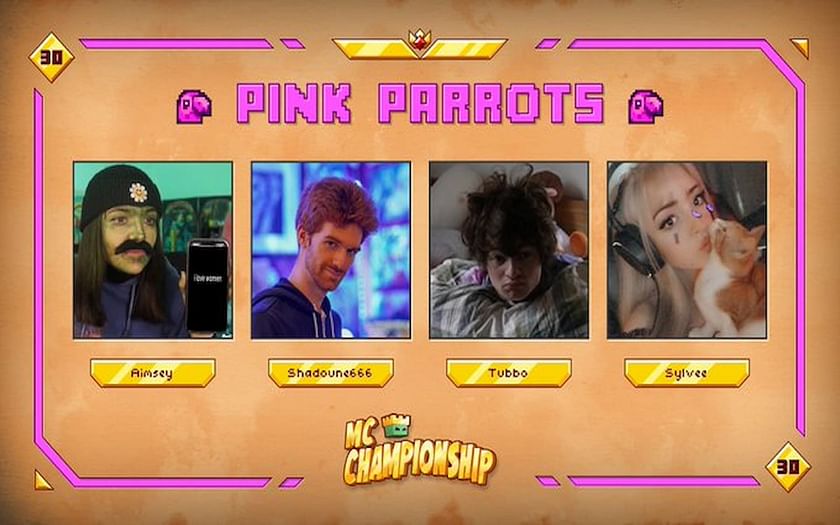 Aimsey
Shadoune666
Tubbo
Sylvee
---
How does the Minecraft Championship work?
The excitement begins when players vote for a game they want to play in the Decision Dome at the start of each round. With 10 teams competing, the competition is fierce, and players must bring their A-game.
The two teams with the most coins go head-to-head in Dodgebolt, a 4v4 archery game, to determine the winner of each round. The winners receive an MCC coin and a gold medal upon securing five wins.
One of the most exciting things about MCC is that it showcases creativity and problem-solving skills that are integral to mastering Minecraft Since participants need to be able to think on their feet and adapt to the challenges presented in each game.
Players and fans alike can look forward to the various games in MCC 30, including Bingo But For Blocks, Skyblockle, and Hunger Games. This event not only offers entertainment but also provides an opportunity to learn new strategies and approaches to playing Minecraft. Observing how teams interact and work together can help inspire players to become better Minecrafters themselves.
---
How can fans watch MCC 30?
Minecraft Championship (MCC) 30 is one of the most eagerly awaited events in the world of gaming, and it will take place on Saturday, April 29 at 8 pm BST. Fortunately, fans have several ways to watch the event, including through the official Nox Crew Twitch stream, checking out their favorite content creator's stream, or by watching it on YouTube.
The official Nox Crew Twitch stream is the primary source for fans to watch the event live. Through the official stream, they can view the event in real-time and catch all the exciting action as it unfolds.
Fans also have the option to watch the event through their favorite content creator's streams. These streams offer unique perspectives and commentaries that provide new insights into the gameplay
Those who miss the live event can always catch up on the action by watching MCC 30 on YouTube. The official Nox Crew YouTube channel will upload the videos of the event, making it easy for fans who missed the live event to catch up on all the exciting gameplay and thrilling moments.
Edited by Siddharth Satish