Mojang recently announced that they have released an early access version of Minecraft Bedrock Edition for select Chromebook devices. This is major news for players and the company, as they will now offer the game on a brand new platform.
The Minecraft Bedrock Edition is available on various devices, from desktops to smartphones. Adding Chromebooks to this list will result in Mojang providing the game on every smart electronic device possible. This will allow even more people to play the game and have fun with others through the cross-play feature.
Here is everything you need to know about the latest information.
---
Everything to know about Minecraft Bedrock Edition coming to Chromebooks
Bedrock Edition early access coming to select Chromebooks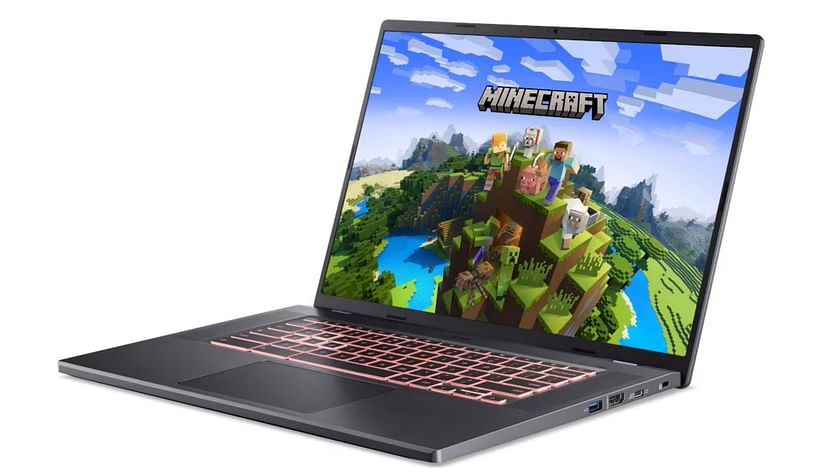 One of the main takeaways from the news is that the game has only been released as early access for select Chromebooks. This means that not all Chromebook users can see the game on the Google Play Store and download it.
This is because Mojang is still testing the compatibility and reliability of Chromebooks. The game's early access version could have several bugs and glitches. However, this will include the complete game, with access to cross-play, the marketplace, and realms, to name a few.
---
Requirement for playing early access version on Chromebooks
Along with the Chromebook Bedrock Edition announcement, Mojang has also provided a list of minimum system requirements. If a device meets these requirements, players can run the early access version of the game.
Operating System: ChromeOS 111
System Architecture: 64-bit (x86_64, arm64-v8a)
Processor: Intel Celeron N4500, Intel i3-7130U, Mediatek MT8183, Qualcomm SC7180 or better
Memory: 4 GB RAM
Storage: Minimum of 1 GB game installation, maps, and other files
---
Chromebook early access pricing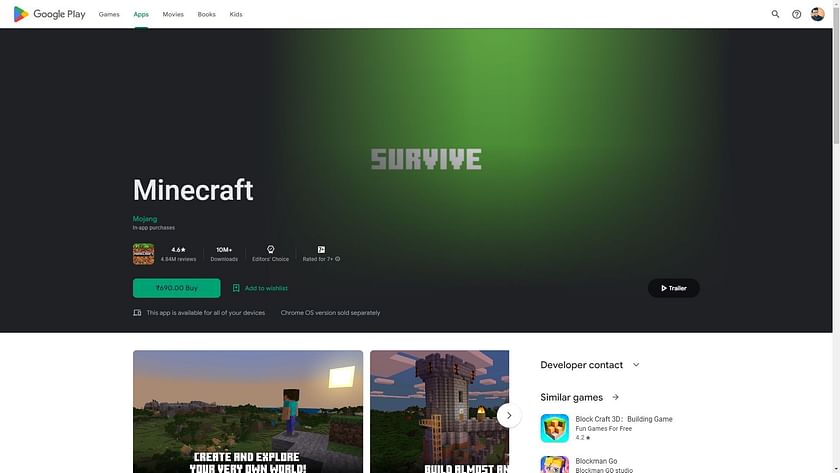 Mojang has also provided pricing for early access to the game. Here are all the offers and bundle prices for Chromebook users:
Chromebook + Android bundle: $19.99 USD - This version includes both the Chromebook and Android version of the game.
Android: $6.99 USD - This version includes the Android version of the game.
Upgrade price: $13.00 USD - If you're buying the Android version and want to upgrade to the Chromebook version, the price will be $13.00 USD.
Users can either purchase the Chromebook and Android versions, the Android version or upgrade to the Chromebook version.
---
Official release date for Chromebook Bedrock Edition not confirmed
In the same official statement, Mojang mentioned that they currently do not have a release date for the Chromebook Bedrock Edition. However, they have confirmed that players will get the Minecraft 1.20 Trails and Tales update.
Edited by Dinesh Renthlei