The latest update for Minecraft: Bedrock Edition has arrived and addresses many of the same things that Java Edition's 1.19.4 patch did. However, this Bedrock update also introduces a few fixes and tweaks that cater specifically to its own edition.
There's plenty of content to unpack with Bedrock 1.19.70, from the experimental features showcasing content from the upcoming Trails & Tales update to revamped horse breeding and fixes for over 30 community-reported bugs.
Minecraft fans looking forward to this bevy of new features and gameplay changes will want to update their version of Bedrock as quickly as possible.
For those unfamiliar with how to update Bedrock Edition, the process has been explained below.
---
How to update Minecraft: Bedrock Edition to version 1.19.70 on compatible platforms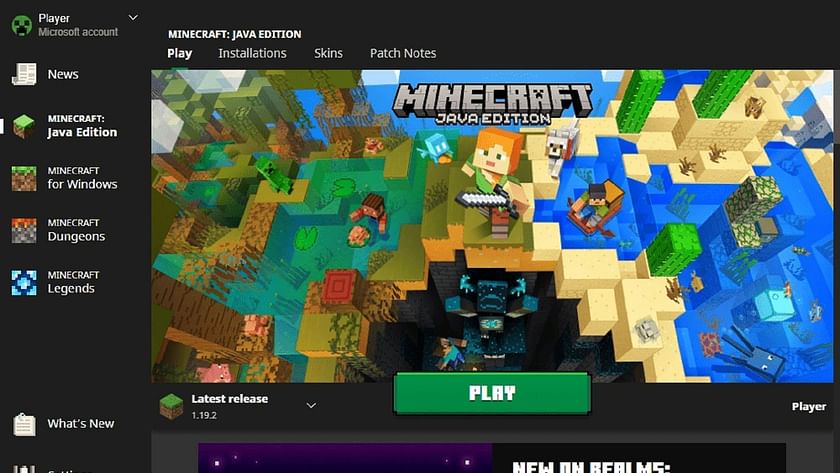 Since Bedrock Edition encompasses a plethora of platforms, methods may differ when updating the game. Each platform, from console to mobile to Windows 10, has its own specific structure and may require slightly different means of updating.
Fortunately, each method shouldn't require much effort or time, and platforms handle most updates automatically by default.
It's also important to note that Mojang has released a statement on the official Minecraft site pointing out that the 1.19.70 update is not currently available for Nintendo Switch. According to the developers, the update is still coming for the platform, it will just take a little longer to roll out.
Updating Bedrock on Windows
The simplest way to update the game is to use the official game launcher, found at Minecraft.net. Open the launcher and select "Minecraft for Windows" from the list of games on the left.
As long as you have a stable internet connection, pressing the green install or play button should allow you to open the game after it downloads all the necessary assets for version 1.19.70.
In addition to using the launcher, it's also possible to use the Microsoft Store. This can be accomplished by opening the store's app, navigating to your library of installed games, and pressing the "get updates" button. After a quick download, you should be able to open Windows 10 Edition in the latest version.
Updating Bedrock on Android/iOS
Open either the Google Play Store or Apple App Store, depending on your device.
Search for Minecraft in the search bar or find it on the store's top game list.
Open the game's store page. From here, you can either purchase the game outright if you haven't already. Otherwise, if an automatic update hasn't already occurred, the usual "install" button should be replaced with one that reads "update." Tap this button to download the latest update, and you can then open and enjoy the game.
Updating Bedrock on Xbox
Head to "my apps and games" from your dashboard.
Select Minecraft and press the options button on your controller.
Choose "manage game & add-ons" from the subsequent menu, then "updates."
Select any applicable updates that are available. If none are listed, your game version is already updated to the most recent patch.
Updating Bedrock on PS4
By default, the game will update on PS4 when connected to the internet while the console is on. However, if it doesn't update, it won't take long to fix.
Select the game on your dashboard or in your library and press your options button, then select "check for update." If any update is available, it will be placed in your download queue.
Updating Bedrock on Nintendo Switch (when available)
Though the latest Bedrock update isn't available on Switch quite yet, once it is, updating the game is made incredibly easy. For starters, try to open the game from your dashboard. By default, the Switch will attempt to update the game before it opens if an update is available.
Alternatively, head to the Nintendo eShop and look the game up manually or select it from the listed titles. On the game's store page, you may be able to update via the button you used to install the game digitally.
That's all there is to it. Minecraft: Bedrock Edition may not be as straightforward to update as Java Edition, but the process is still pretty easy. Additionally, since a majority of consoles and devices automatically update the game to the latest version, most of the above steps aren't always necessary.
Edited by Sijo Samuel Paul