Mojang released a new trailer for their Minecraft Marketplace in Bedrock Edition on January 12, 2022, which promotes all the fresh and exciting content being added to the Marketplace.
Each and every world a player makes in the sandbox title is pretty much the same. Thankfully, they can explore unique custom maps, mobs, and skins created by the community in the Marketplace and purchase them. Bedrock Edition does not have proper support for mods like Java Edition, meaning players don't have many options other than getting new content from this store.
---
Minecraft Marketplace new trailer showcasing new content
In the new trailer, a bunch of new players explored several custom maps and worlds by going through multiple doors. The maps and worlds featured in the trailer include Adventure Dragons 2, Ultra Cute Texture Pack, SpongeBob Squarepants, City Living, Morph Into Mobs, etc. Some of these are new in the Marketplace, while others were added some time ago.
Apart from this, Mojang also published an article on new bundles that players can purchase to get loads of Minecoins (a currency used in the Marketplace) and various in-game content.
---
Content bundles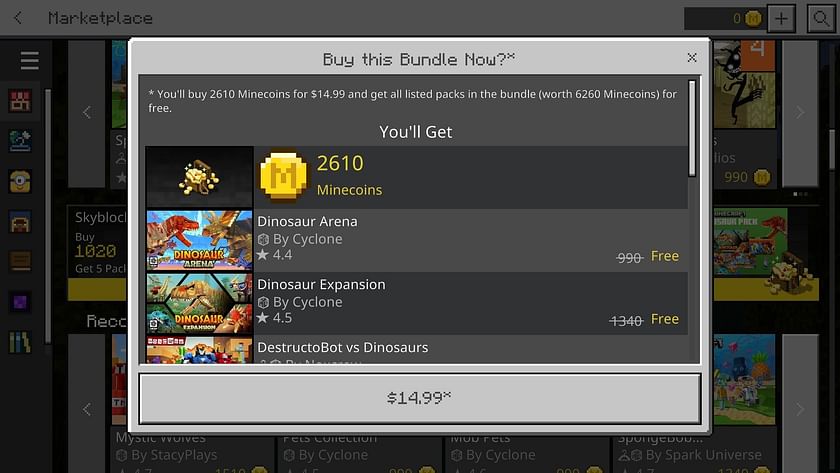 Mojang has introduced two brand new content bundles in the Minecraft Marketplace: the Dinosaur Pack and the Skyblock pack. The former will cost 15 dollars, whereas the latter will cost six. These packs will consist of Ninecoins and a bunch of fresh content related to dinosaurs or skyblock.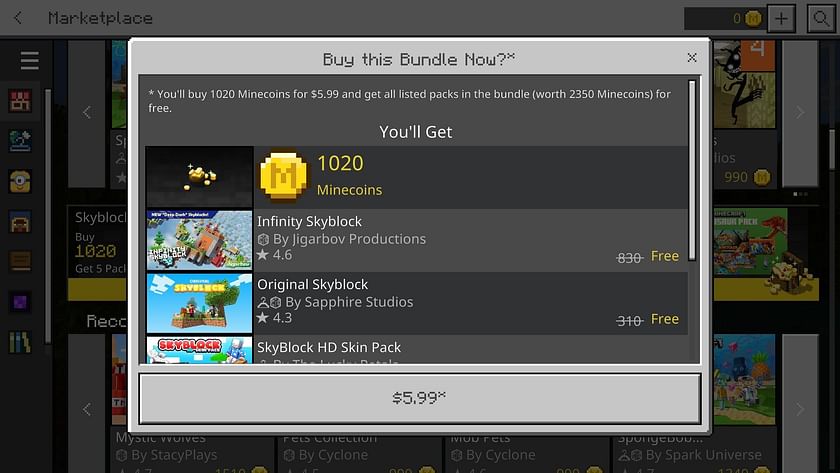 Loads of other products have been added to the Marketplace. Moreover, many custom maps, worlds, texture packs, and skin packs are available for free as well.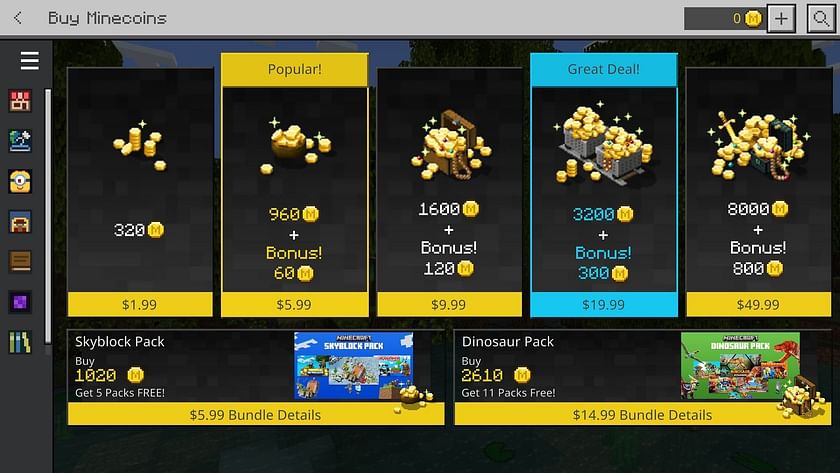 Apart from that, Mojang is also currently hosting a New Year's Gift event where players can get one or two custom skins or maps each day. This event will end on January 23.
---
Though Mojang is doing everything to keep both Java and Bedrock Edition entertaining and interesting, it is not receiving the best reaction from the game's fanbase. This is because the micro-transactional elements in the Minecraft marketplace have been disliked by most players.
Edited by Soumyadyuti Ghosh