Minecraft has been around for over a decade now, and it's still going strong. The title is one of the most popular games in the world, with millions upon millions of downloads.
Players can easily join games with friends and family using a variety of servers, but some of these servers are better than others. This article will look at the five best Minecraft Skyblock servers in 2023.
---
5 Minecraft Skyblock servers that are worth playing
5) MoxMC
IP address: moxmc.net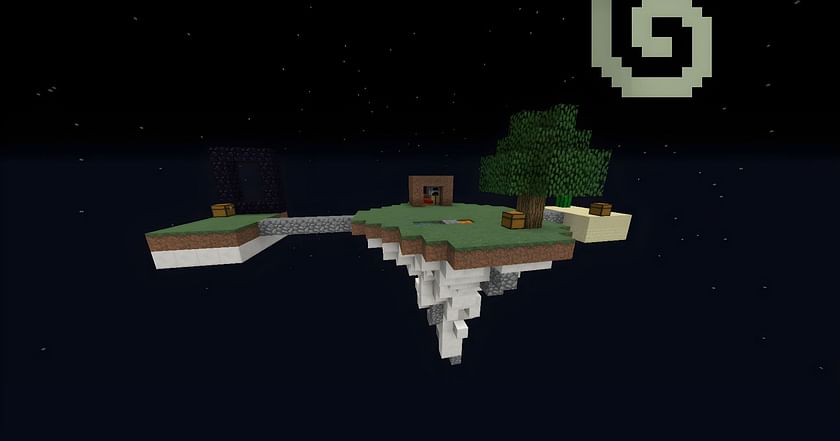 MoxMC is a Skyblock server that has a great community and staff. The economy on this server is also very good, so you can buy items from other players or the shopkeeper. You can also sell your own items in the shops as well. There are many players on this server, so there are always people around to play with.
MoxMC is the best Skyblock server because of its efficient design and the variety of gameplay options. The server has a very low lag rate, so there are no pesky delays when you're playing. If you want to play on your own island or explore someone else's, MoxMC will let you do both with ease.
The rules are pretty basic: no hacking/cheating or exploiting bugs (which applies to all servers), and don't grief another player's creations unless they say it's okay first (which also applies to most servers). However, there are some cool features that set MoxMC apart from others:
You can get achievements by completing tasks in-game, such as killing monsters or building houses, for example.
There are various types of worlds to explore on MoxMC (like Creative and Survival), which means that there's something for everyone.
The server has unique enchantments, so you're not just playing completely normal Minecraft.
You can only build on one biome per island, and you're able to move between them by boat. The islands are in the sky, and the boat can fly.
---
4) FadeCloud
IP address: fadecloud.com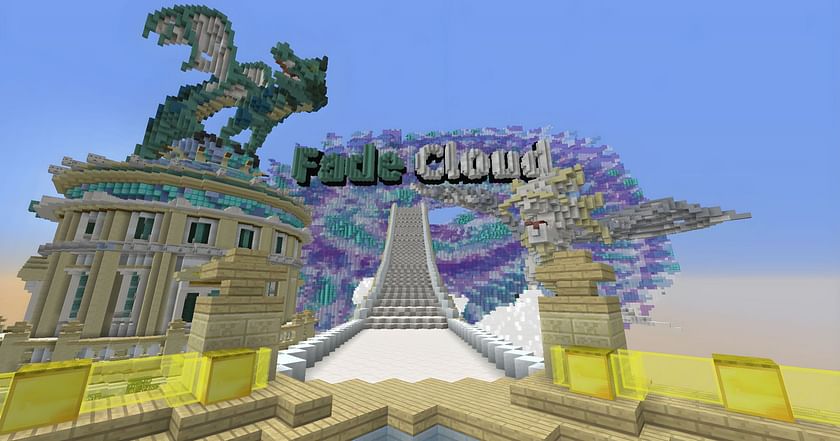 FadeCloud is not a massive server, but it does have a friendly community and some of the best features for a Skyblock server. The spawn is small but well-made, with an easy-to-use shop area and helpful staff members. There are also many plugins to keep players safe from griefers or spammers.
FadeCloud has a great selection of mods that add new blocks and items to your gameplay experience. If you're new to Skyblock servers, this is an ideal place to start off because you won't have to deal with being raided by other players right away.
This is a server where players don't have to bring anything with them. For example, if you're mining an ore while taking out mobs, your sword will change into a pickaxe instead of you having to carry one around and switch slots.
---
3) Complex Gaming
IP address: msl.mc-complex.com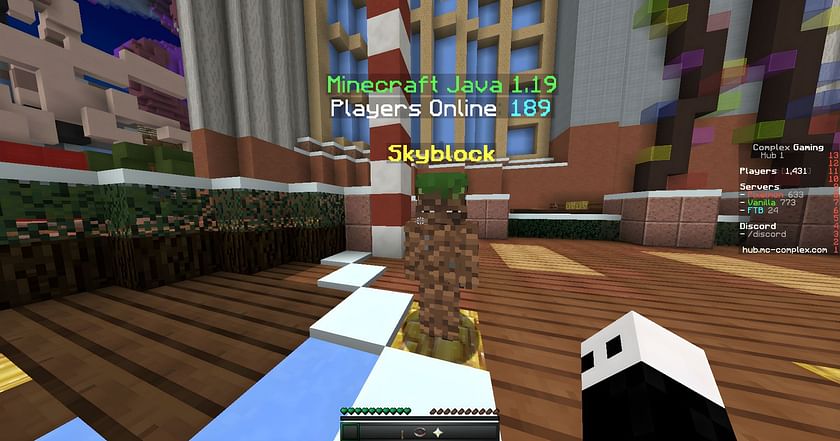 Complex Gaming is a Skyblock server that offers a lot of features, including an in-game shop, voting rewards, and custom ranks. The server also has a variety of minigames, including Factions, Prison, Creative, Pixelmon, and Survival. Pixelmon is one of the most popular features on the server, although Skyblock also gets a lot of player traffic.
The game option on Complex Gaming, called Skyblock, contains floating islands that come with the basic materials you need to start building the island however you like it. This gamemode offers a variety of routes you can pursue to fulfill your individual goals. Competitive players can compete for the top spot on the scoreboard, creative players can create an island paradise, and entrepreneurs can participate in the economy and strive to become the richest player.
Farming is one of the main ways to get money in Complex Gaming, so setting up a sugarcane farm is a great way to begin. Another thing to keep in mind is that as you cultivate, your level in Herbalism will gradually start to rise. The Herbalism skill gradually raises your chances of planting the crops you harvest again.
---
2) MCHub
IP address: mchub.com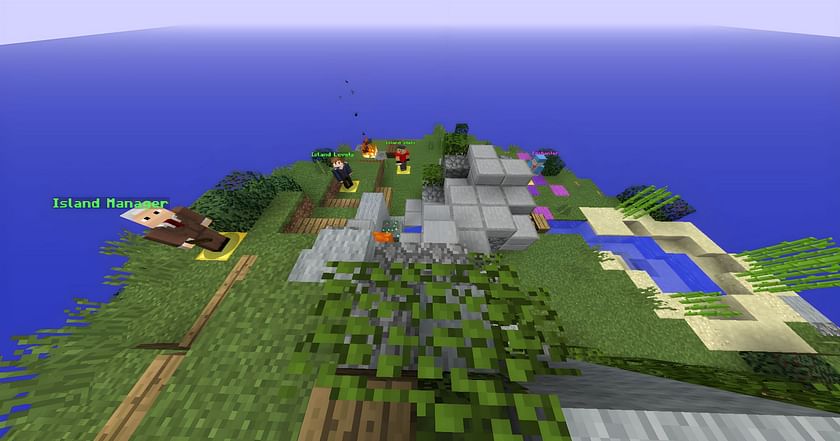 MCHub is a great server for those looking for a community that's fun and friendly. The staff is always willing to help with any issues, and the players are equally welcoming. There's never been any problem with MCHub's community or staff, so if you're looking for a good server with an awesome community, then this should definitely be on your list of servers to join.
MCHub is one of the largest servers on this list, which means there will definitely be something here that interests everyone. Some of the options include Skyblock, Factions, Survival, or Pixelmon. The reason this server is one of the biggest servers around is due to the popular Minecraft YouTuber F1NN5TER.
MCHub is compatible with all Bedrock versions, but it is primarily Java based. The server offers a variety of special features, such as Enchantment Gemstones, Backpack Enchantments, Lucky Crates, Robots, Gangs, Private Mines, Casinos, and much more. For the best possible experience, they advise users to play in version 1.17. But they also support many other Minecraft versions if you don't like 1.17.
---
1) Hypixel
IP address: hypixel.net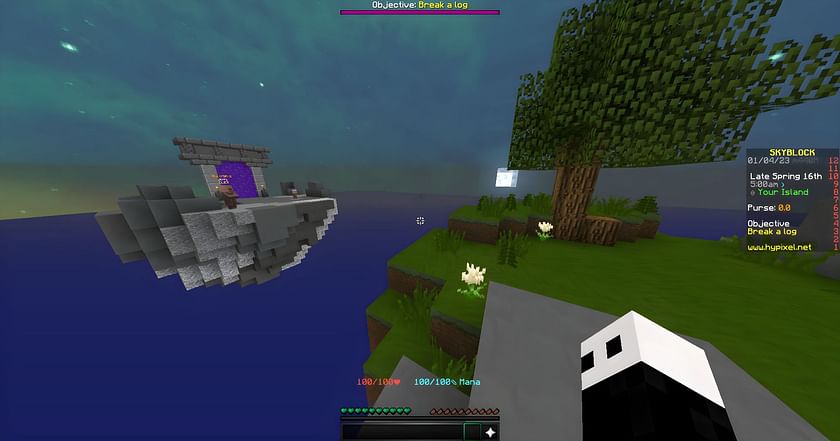 If you're looking for the best Minecraft Skyblock server, Hypixel is a good place to start. If you don't know what Hypixel is, you must be new to Minecraft, as this server is easily the biggest one for the game, with hundreds of thousands of unique players online every day.
Many Minecraft YouTubers favor it as well, as it provides more game options than just Skyblock. It contains over 50 different game and minigame types, as well as unique enchantments, fantastic awards, and a thriving fan base. Some of the favorites on the server include SkyWars, Bed Wars, Murder Mystery, SMP, and Build Battle.
---
Minecraft Skyblock server tips and tricks
You can easily produce all the cobblestone you'll need to construct by setting up a cobblestone farm in the form of a T-shape block with four across and one down. Cobblestone gets formed when a water block and a flowing lava block come into contact.
Trees are very important on a Minecraft SkyBlock server, so you should plant as many trees as you can to gain access to a wealth of beneficial building materials that you can use to construct and develop your island. Use bonemeal when you have it since it will help your trees produce more blocks.
Users of Skyblock begin in a small patch of land in the middle of the sky, and they must build platforms in order to access distant constructions. It's a good idea to expand those platforms into locations where you can build crucial facilities to aid in progression, such as mob spawners and crop farms.
Edited by Siddharth Satish