Mojang recently revealed exciting new features for emotes in Minecraft Bedrock Edition, which allow players to express themselves through their character's actions and movements. One of the most notable changes is that the emote wheel now has only four slots. Additionally, when a player uses an emote, a description of the emote will now appear in the chat for all players in a multiplayer world to see. Mojang has also added an emote guide to help new players learn how to use emotes.
In addition to the new emote features and tweaks, Mojang has also included an easter egg for players to discover while using emotes. Here is everything you need to know about the emote update in Minecraft Bedrock Edition.
---
All new emote features coming in Minecraft Bedrock Edition
Emote chat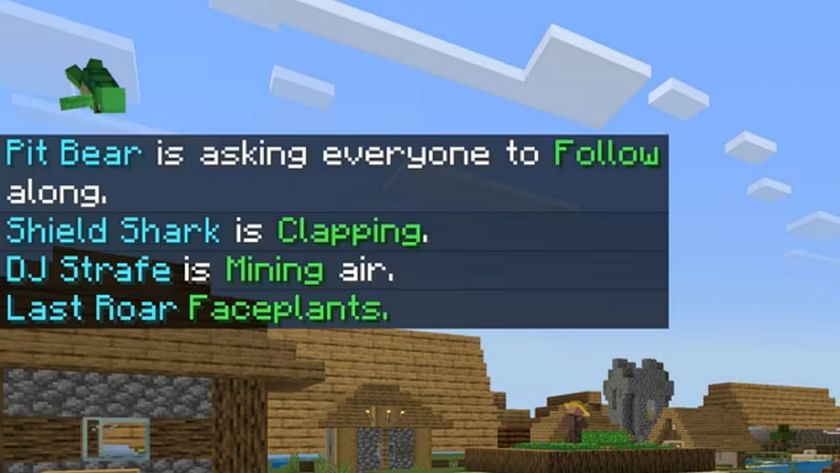 Previously, emotes could only be seen by players who were directly looking at the player performing the emote. This made it difficult for emotes to be noticed in the game's vast world and caused them to go unnoticed if players were not in close proximity to each other.
Hence, Mojang added a new feature where a brief description of the player doing a certain emote will be displayed in the chat box. Using this, anyone on a server or in a multiplayer world will be able to acknowledge the emote, even if they do not see it in person.
---
Emote guide
This is a smaller feature that Mojang has added for those who are new to Minecraft or have not used emotes before. Whenever players spawn in a new world, there are several guide messages that pop up to help them get up to speed. With the latest update, an emote guide has also been added, which will inform players of the button to activate the emote wheel and use it.
---
Emote wheel and its organization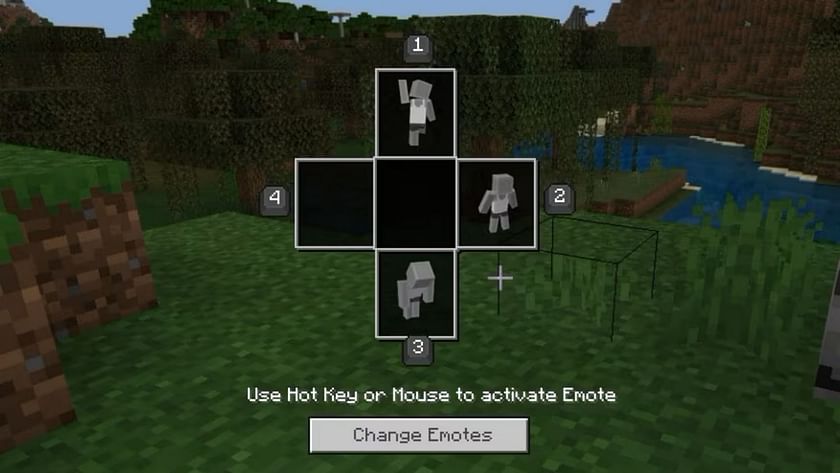 Previously, the emote wheel in Minecraft had six slots to fill. Now, however, the slots have been reduced to four. This was primarily implemented to enable the use of hotkeys for each and every emote on the wheel.
These hotkeys can be changed in the settings. On controllers, emotes can be selected with the D-pad, and on keyboards, they can be selected with numbers one to four.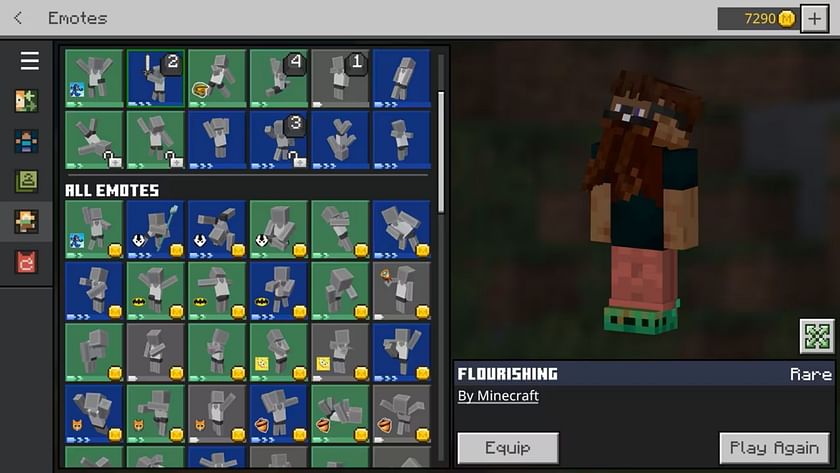 Furthermore, the organization of emotes in Minecraft has also changed. For starters, players will have four default emotes pre-assigned to the emote wheel (Wave, Simple Clap, Follow Me, & Over There!). The organization of the emotes in the dressing room has also been updated to help players distinguish between the emotes they own and the ones they do not.
---
Mojang has not yet announced the official release date for these emote updates in Minecraft Bedrock Edition. Players can keep an eye on both the beta preview version and the official version to receive the new emote features as soon as they are released.
Edited by Siddharth Satish