| | |
| --- | --- |
| Full Name | Sylvester Ritter |
| Date of Birth | December 12, 1952 |
| Nationality | USA |
| Height | 6'3" |
| Family | Children: LaToya Ritter |
Junkyard Dog: A Brief Biography
Before coming to professional wrestling, Junkyard Dog played football at the Fayetteville State University, earning a mention on the All-American team twice. He started his career in wrestling working under Jerry Jarrett and then Stu Hart's Stampede Wrestling before coming to NWA Mid South Wrestling where he got the name Junkyard Dog in 1980. While there, he was involved in feuds with Ted Dibiase, King Kong Bundy, and others for 4 years before coming to the WWE, then known as WWF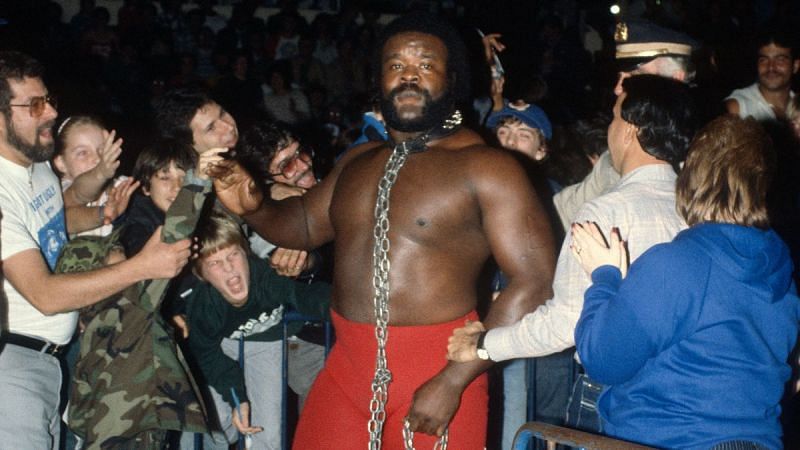 Life in WWE:
Junkyard Dog was a huge face in WWE but was a mid card wrestler at best. He was best known for his chain and dog collar, his entry music of Queen's Another One Bites the Dust and his trademark bodyslam, known as 'thump' which he used against the likes of One Man Gang, King Kong Bundy and Kamala.
He was also known for interacting with young people in the audience and often calling them to the ring to dance with him after matches. Junkyard Dog won the Wrestling Classic tournament by defeating legend Randy Savage by count out. He left WWE in 1988.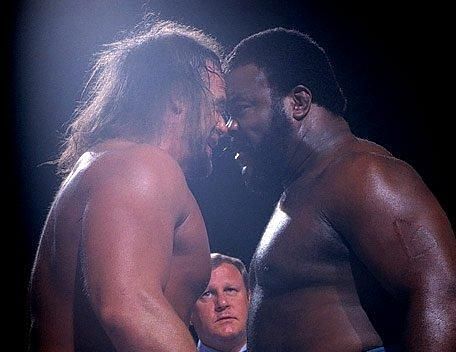 After WWE:
After the chapter of WWE was closed, Junkyard Dog went to NWA World Championship Wrestling where he stayed till 1993. Here, he notably defeated the Undertaken when he was yet to become the Dead Man and was wrestling as Mean Mark Callous, in a record 39 seconds in 1990. Junkyard Dog passed away in a car accident in 1988 while returning from his daughter's graduation.
Debut:
1977
Ring Names:
Big Daddy Ritter, Junkyard Dog, Leroy Rochester, Stagger Lee
Billed Weight:
280 lb (130 kg)
Place of Birth:
Wadesboro, North Carolina, U.S.
Finishing Moves:
Thump (Standing scoop powerslam or front powerslam)
Signature Moves:
Shoulderbreaker, Dog-like antics, including biting the air, barking at his opponent, and crawling on all fours, repeatedly headbutting his opponent
Trainers:
Sonny King, Hart family
Major Titles:
NWA Mid-America Tag Team Championship (1 time) – with Gypsy Joe
Inspirational Wrestler of the Year (1980)
Ranked No. 51 of the 500 best singles wrestlers of the "PWI Years" in 2003
Stampede North American Heavyweight Championship (2 times)
USWA Unified World Heavyweight Championship (1 time)
WCW World Six-Man Tag Team Championship (1 time) – with Ricky Morton and Tommy Rich
The Wrestling Classic (1985)
WWE Hall of Fame (Class of 2004)
Slammy Award for Best Single Performer (1986)
Retired:
1993
Died:
June 1, 1998 (aged 45)
Cause of death:
Automobile accident
People Also Ask
What happened to the junkyard dog?
Junkyard Dog died in a single-car accident around 11:40 a.m. on Interstate 20 near Forest, Mississippi, as he was returning home from his daughter's high school graduation in Wadesboro, North Carolina.
When did the Junkyard Dog pass away?
1 June 1998
How old was the junkyard dog when he died?
45 years (1952–1998)