| | |
| --- | --- |
| Full Name | Vince Russo |
| Date of Birth | January 24, 1961 |
| Nationality | American |
| Height | 6 ft 2 in |
| Weight | 220 lbs |
Vince Russo: A Brief Biography
Vincent James Russo is an American author, podcaster, professional wrestling booker, writer, and pundit best known for his work with WWF, WCW, and TNA. He is a former WCW World Heavyweight Champion.
Early Life
Vincent James Russo was born on the 24th of January in 1961 in Long Island, New York, United States. He grew up in Farmingville in New York only and graduated from the University of South Indiana in 1983. He has a degree in Journalism. He also worked for The Shield, which was his school's newspaper.
He began training under Johnny Rodz at a gym in Brooklyn and started his stint in pro-wrestling. He owned two video stores in Long Island and also hosted a radio show in the early 1990s. Russo is an American of Italian descent and his maternal grandfather was Sicilian.
Professional Wrestling Career
WWF (1992-1999)
In 1992, Russo worked as a magazine editor for WWF. Later, he joined the creative team of WWF. After contributing edgy and controversial storylines and promos, Russo became the head of the creative. In 1999, Russo left the company.
WCW (1999-2000)
In October, Russo signed with WCW. Russo tried to replicate his success of edgy and controversial storylines and promos from WWF, but it didn't work. In 2000, Russo took a three-month break and returned as an on-screen character.
At Bash at The Beach 2000, Russo and Hogan were involved in an infamous incident where Hogan pinned Jarrett to win the title and left the company. Russo immediately came out and fired Hogan. The incident damaged the reputation of the company. Soon, WWF bought WCW.
TNA (2002-2014)
Before signing with TNA, Russo was offered to work with WWE but choose TNA. In July, Russo began working for TNA. Russo once again became an on-screen personality and manager of S.E.X. After 2006, they strictly used Russo backstage as a creative writer. Russo spent the next few years as a writer for the shows regardless of "Fire Russo" chants. In 2014, Russo was officially done with TNA. After TNA, Russo worked for Arlo Lucha for a year.
Vince Russo wife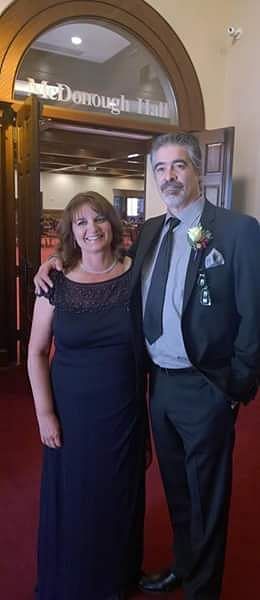 Vince Russo is married to his wife Amy since 1983. The pair have been together for the last 40 years, i.e., before Russo started making moves in the pro wrestling landscape. The two got married the same year when Russo graduated with his degree in Journalism from the University of South Indiana. Vince and Amy have three children together. The pair has not been very public with their relationship and continue to live a happy life for straight four decades.
Vince Russo's Net Worth
As per Celebritynetworth, Vince Russo is worth around USD 1.5 Million as of 2023.
Vince Russo left WWE in 1999 due to a dispute with Vince McMahon over an increase in workload after the introduction of SmackDown!
Vince Russo worked for WWE from 1992 to 1999.
Vince Russo is 6 ft and 2 inches tall.