Self-Destruct has been a part of the Pokemon franchise's move lexicon since the beginning, and it's been difficult for many trainers to deal with. The move operates on a simple premise: the user detonates, forcing it to faint but dealing a massive amount of damage to its target.
Self-Destruct can be a helpful move, as it gives a Pocket Monster with a few options left in battle the ability to take its opponent with it when it faints. However, for trainers dealing with a self-destructing foe, their Pokemon is at risk of taking immense damage. Fortunately, there are ways to overcome the dangers of Self-Destruct when players think an opponent may use it in battle.
---
How to employ Damp/Skill swap combo to prevent opponents from using Self-Destruct in Pokemon Scarlet and Violet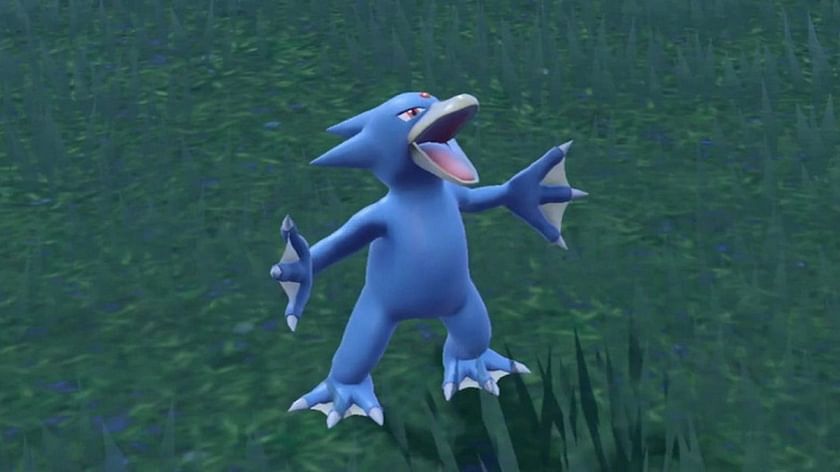 A Redditor named Cloverinepixel recently made an intriguing observation on Pokemon Scarlet and Violet's subreddit when it comes to dealing with Self-Destruct. Essentially, they use the ability Damp and the move Skill Swap to keep an opponent from self-destructing even if the trainer wants to switch Pokemon.
This combo applies Damp to the enemy that has Self-Destruct in their moveset, allowing the trainer to switch between party members freely without worrying about Damp deactivating.
Here's how you can prevent Self-Destruct with the Damp/Skill swap combo:
As you enter battle, send out a Pocket Monster that has the ability Damp and the move Skill Swap. Creatures with Damp in Scarlet/Violet include Psyduck/Golduck and Tadbulb/Bellibolt.
Activate Skill Swap to give Damp to your opponent. You're now free to switch to any other member of your battle team and prevent Self-Destruct from activating. If your enemy attempts to use the move, Damp will trigger on the user, preventing it from exploding and dealing massive damage to itself or your Pocket Monsters.
This tactic is incredibly helpful in Pokemon Scarlet and Violet while taking on opponents, whether they are NPCs or actual players. However, it's also a remarkably helpful way to keep shinies from taking themselves out before they can be caught.
For shiny hunters hoping to complete their collection of Paldea's shiny forms, this trick should save them more than a few future headaches in the long run. Keep in mind, however, that on the off-chance that an opponent also has Skill Swap, it's technically possible for them to reverse the trick.
If Skill Swap is used and Damp is re-applied to its original holder, and that holder is switched out with an ally, the effect of Damp will be removed, and Self-Destruct can be used once more. However, this is highly situational and won't be something players often see in wild encounters or trainer battles.
No matter what a trainer intends to use the Damp/Skill Swap combo for, it's certainly a trick worth keeping in the back pocket for shiny hunting and certain battles. It won't apply to plenty of situations, but players won't want to rule out any tricks available as they make their way through the Paldea region.
Edited by Rachel Syiemlieh