Have you ever been watching an old PPV on the WWE Network, see a wrestler who is no longer with the company, and think about what they are doing now-a-days?
Some stars are easier to keep up with than others. The Rock, for example, is one of the highest paid actors in Hollywood. Stone Cold Steve Austin is no stranger to the silver screen himself. He's also working on a number of shows, including "The Broken Skull Sessions" for the WWE. CM Punk, well we all know what he's up to these days.
Other wrestlers have moved on to other promotions, or a career in MMA, while others have taken another career path altogether. Let's take a look at what 5 former WWE Superstars are doing as we head into 2020.
---
#5 Fred Rosser (AKA Darren Young)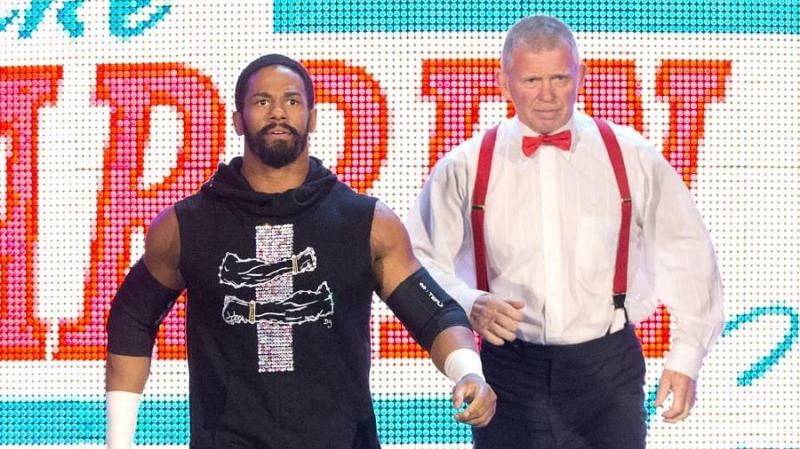 The man formerly known as Darren Young is going by his real name these days. Fred Rosser was released from WWE in 2017, and has been mixing it up on the Indie scene ever since. I recently had a chance to chat with 'Mr. No Days Off' and he told me that his in-ring career is far from over:
"Just because moves aren't being announced, doesn't mean moves aren't being made. I am at it as we speak, but my ultimate goal is to do Japan, man. I've never wrestled out in Japan... I've been able to wrestle all over the world except Southeast Asia, so that is my ultimate goal as we speak."
Rosser says he has hopes of securing a try out for NJPW now that the Thanksgiving holiday has come and gone. Although he hasn't ruled out an appearance in AEW or a return to WWE.
In case you missed the news, Rosser has also joined Sportskeeda as a special contributor. You can check out the inaugural episode of "The Rosser Rewind" with Korey Gunz below:
#4 Jimmy Wang Yang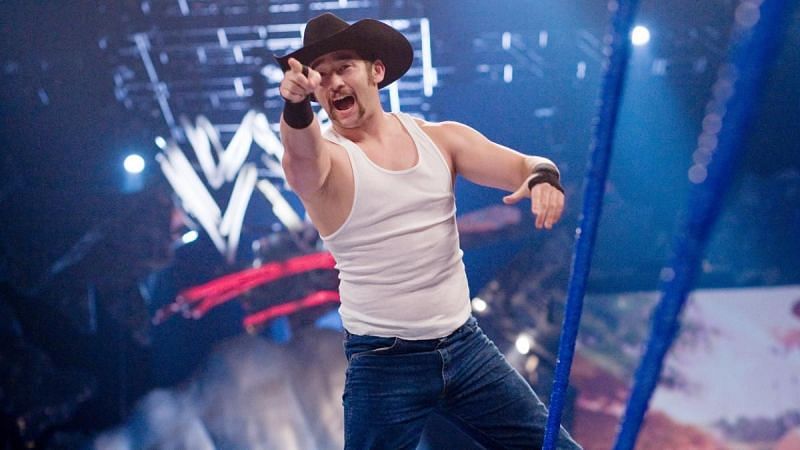 WWE's Cruiserweight Cowboy hasn't laced up his boots for the company in nearly a decade, but Jimmy Wang Yang has remained active in pro wrestling. He wrestled for Impact as well as Ring of Honor, and then on the Independent scene for several years. Yang even opened a wrestling school in Cincinnati, OH, where he still lives today. His most notable student is 3-time WOH Champion Kelly Klein. Now Yang has a new student; his 16 year-old daughter Jazzy Yang.
Jazzy actually made her wrestling debut overseas at age 15, and then followed that up this year teaming with her dad in a mixed tag match at a Cincinnati Indie event:
Yang and Klein have actually teamed up to train Jazzy, who spoke to me this past summer. She says her main goal in wrestling is be the next John Cena. When I asked her specifically about those aspirations, she gave a very honest answer - "I want his bank account."
When Jimmy Yang is not busy passing on his wrestling knowledge to his daughter, he's chauffeuring Cincinnati party goers around town. He currently owns and drives Jimmy's Redneck Party Bus, which offers his customers a unique designated driver.
"I like to do tailgating, sporting events, concerts, bachelor and bachelorette parties," Yang told WWE.com. "It's a redneck theme, so people dress up and be rednecks for a night and have a good time."
So if you're ever in the Cincinnati area, you can hire Jimmy Wang Yang to show you around town.
#3 Stevie Richards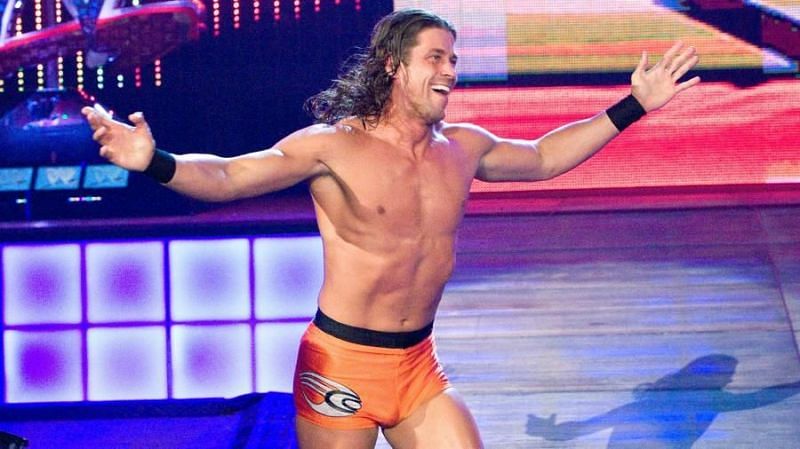 Stevie Richards has left behind quite the wrestling legacy. He was the first man to compete in an ECW match and went on to create one the most popular factions in company history. To this day "Big Stevie Cool" still sells a ton of bWo shirts whenever he hits a wrestling event.
He was no slouch in WWE either, forming the universally hated but successful "Right to Censor" faction. He held the Hardcore Championship on 21 different occasions. Richards spent 9 years with WWE after undergoing neck fusion surgery, which was only one of 29 times Richards would go under the knife. He credits his fitness and nutrition for getting him through it all. It was that passion for fitness that led Richards to find his next passion in life - helping others achieve their fitness goals.
Richards recently caught up with our own Gary Cassidy.
He still wrestles at the occasional Indie event, but these days Richards makes his living as a physical trainer. He was one of a lead trainers at the DDP YOGA Performance Center before starting his own brand - Stevie Richards Fitness.
He also has a very popular Youtube Channel where he uploads everything from workout tips to the latest technology information, and even streams video games. He also contributes to a conspiracy theory podcast, if you're into that sort of thing.
#2 Emma (Tenille Dashwood)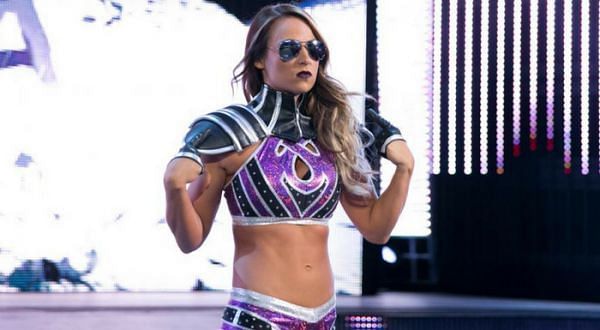 I've written about Emma before and I stand by my previous statements. She has the talent to be a main event player in the world of professional wrestling -- she just needs a platform and string of good luck on the injury front.
Emma, wrestling these days as Tenille Dashwood, can arguably be viewed as the one that was left behind in WWE's Women's Evolution. Her feud with Paige in NXT was absolutely one of the catalysts to the entire movement. It's unfortunate that she would not have the same success as her counterpart. Paige would go on to win the NXT and Divas Championships. Emma is still looking for her first championship in wrestling since 2009.
Since her departure from WWE in 2017, Dashwood has done pretty well for herself. She's wrestled for a number of Indie promotions, as well as Ring of Honor and, most recently, Impact. As of now though, her contract with Impact has been on an appearance by appearance basis. Her last was in early November. Technically she is currently a free agent.
It's not inconceivable to see her wind up in AEW in the near future. We saw her briefly in All Elite Wrestling back at All Out, when she participated in the Casino Battle Royale. A return to WWE, Impact, or ROH cannot be ruled out at this time. This is all speculation of course. We'll all have to wait and see. One thing is for sure, she's staying in great shape. She's posted a few work out videos with former WWE Diva Summer Rae on her Twitter page.
#1 Wade (Bad News) Barrett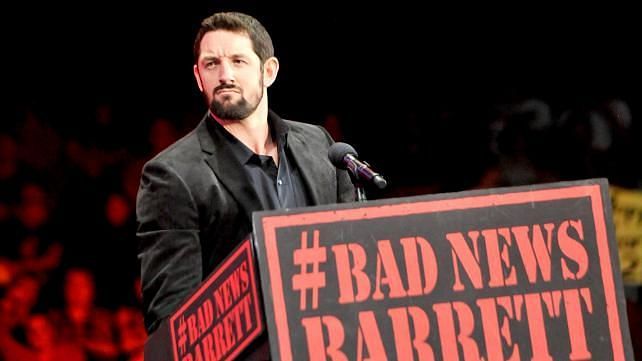 Wade Barrett's tenure in WWE dates all the way back to 2006, when he signed with WWE and trained in the former developmental promotion OVW. His first claim to fame was when he won the first season of the original NXT (the game show version). Barrett was the total package when it came to being a professional wrestler. He had the size, strength, in ring ability, and the mic skills. From early on in his WWE career, he was pegged as a future World Champion. Unfortunately Barrett suffered a number of injuries in his career that kept him from climbing to the top of the WWE mountain.
Those injuries didn't stop him from capturing the Intercontinental Championship on five separate occasions, before choosing not to re-sign with WWE in 2015. He was ultimately released early from his contract and took time off from the ring to focus on his acting career.
He returned to the wrestling business in 2017, taking on different roles for WCPW\Defiant Wrestling. These days, the former King of the Ring winner is going by his real name Stu Bennett, and is back home in the UK. In 2018 he became an executive and commentator for World of Sport Wrestling, which is still airing the first season across the globe. There's been no word yet on the production of a second season.
Barrett has also had a fairly successful acting career. According to his iMBb page, he has a couple of new film projects currently in the works.
He recently replaced Jim Cornette on the announcers desk at NWA Power and will make his official debut on December 14th at Into The Fire.
---
Have you checked out Sportskeeda's new feature here? Vote for your favorite match at this location, folks.
---
Check out Sportskeeda's brand new podcast with former WWE Superstar Darren Young here.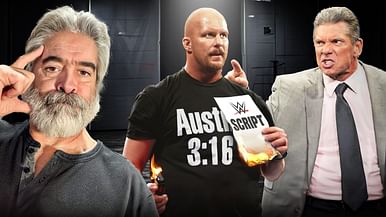 How Stone Cold was born in 2 minutes
Edited by Nicholas A. Marsico