5 Greatest pipe bombs in WWE history
18.11K //
Timeless
Pipe bomb!
Two words that are bound to garner a wrestling fan's attention whenever they're mentioned. The term gained notoriety and became a well-known term among fans of professional wrestling back in 2011, when CM Punk delivered one of the greatest promos in the history of this business.
On the recent episode of SmackDown Live, Kevin Owens added another layer to his babyface turn when he went off on Shane McMahon. As the "Best in the world" desperately tried to shut off Owens' mic, the former Universal Champion delivered a scathing promo that targeted the fact that Shane McMahon was being shoved down the fans' throats at the expense of top performers.
The night ended with Owens hitting a thunderous Stunner on Shane McMahon, which Stone Cold himself later approved of on Twitter. In light of recent events, let's dive down memory lane and look at 5 scathing pipe bombs from WWE's storied history.
Also read: 5 ways WWE can make Kevin Owens the new Stone Cold
---
#5. Joey Styles slams WWE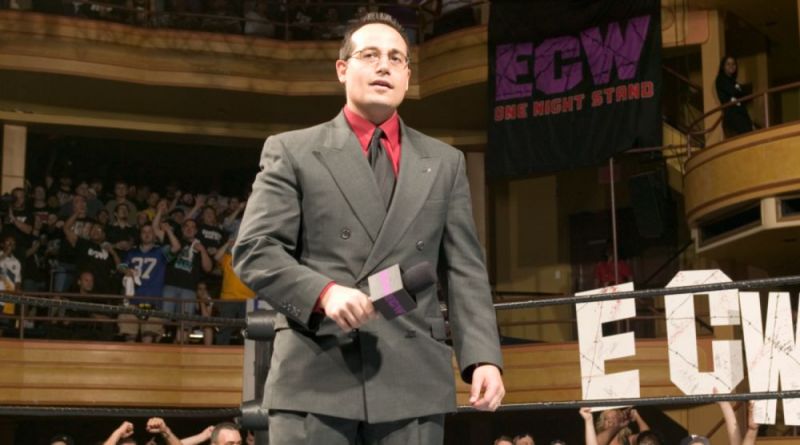 Tired of being made fun of by Jerry Lawler, Joey Styles left the commentary table on an episode of Raw, back in 2005. Styles came out soon after, and kicked off a verbal tirade on the ramp. Styles brutally buried WWE in a worked-shoot promo, making it clear that it was WWE that called him for a job, and not the other way around.
Styles highlighted points like how he was asked not to utter the word 'wrestler' on commentary, and his frustration with WWE not finding him good enough to call the Backlash PPV.
As the fans booed Styles in unison, he quit his job and stormed off. The angle came to an end at ECW One Night Stand, where Taz defeated Lawler after Styles' interference. Styles went on to announce for WWE's third brand, ECW. After his departure as an announcer, Styles continued working for WWE in a backstage capacity.