WWE has for a long time been the leader in the world of Sports Entertainment and Professional Wrestling. Over the years, the Superstars in the company have been some of the best to have ever stepped into the ring, with professional fighters from every field trying their hand at wrestling.
While the best Superstars in WWE have almost always been those who combine charisma and ability on the mic with their in-ring capabilities, over the years many Superstars have impressed with only their ability to decimate anyone who steps into the ring with them.
While Superstars like Brock Lesnar have shown again and again that WWE Superstars are capable of going into other disciplines and achieving success, other Superstars have proven that is not true for everyone.
In this article, we will be talking about wrestlers who have shown their abilities in the professional wrestling ring while also having a record in the world of MMA. With that in mind, here are 19 professional WWE wrestlers with surprising MMA records.
Without any further ado, let's get into it.
---
Bonus: Antonio Inoki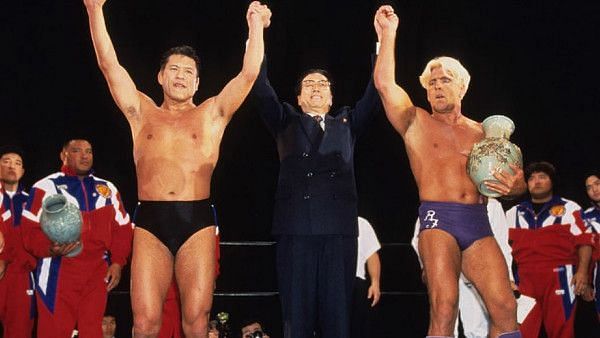 It seems almost uncivilized to mention the world of pro-wrestling and MMA crossing over without mentioning the Japanese legend Antonio Inoki. I have not included him in the list proper as unlike everyone else in the list, Inoki does not have a professional MMA record.
However, his involvement in the world of wrestling, as well as MMA, cannot be overstated.
For those who may not know, Inoki is the founder of New Japan Pro Wrestling. He was also the person who helped to bring an enormous wrestling show to North Korea in the mid-1990s, where he wrestled Ric Flair. Before all of that, in 1979, Inoki defeated the then-WWF Heavyweight Champion Bob Backlund to win the title. He later refused the title when he apparently lost it to Backlund, but the loss was ruled as a no-contest due to interference from Tiger Jeet Singh. The reign is not included or recognized by WWE in its official history as Inoki had refused the title, with Backlund's reign being deemed to have never been interrupted.
Inoki had a wrestler vs boxer fight when he fought Muhammad Ali. There were a lot of factors in play which stopped the fight from being what it could have been, but this was the fight that is said to have laid the groundwork for what Mixed Martial Arts would later become. Inoki drew with Ali, and the latter left without a press conference, his legs damaged as a result of Inoki's repeated low kicks.
#19 CM Punk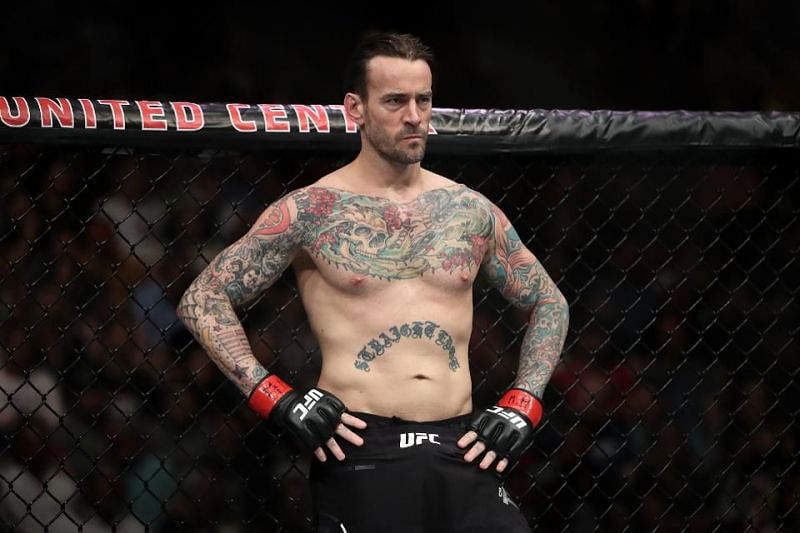 CM Punk is known for being one of the most controversial WWE Superstars of all time. His time in WWE was extremely successful as at one time he was the WWE Champion for more than a year.
As the 'Voice of the Voiceless', CM Punk quickly became extremely popular in WWE by cutting promos about Vince McMahon, Triple H, and other authority figures, seemingly revealing the grievances of many wrestlers with the system under which WWE ran.
The fans rallied behind Punk and his rise to the top of the wrestling industry in WWE saw a surge in fans returning to see what WWE had going on after years of apparent disinterest.
Unfortunately, his storyline turned into reality as Punk and the McMahons fell out, with more and more being demanded of Punk despite injuries, and him seemingly losing every match that mattered without getting his own back. He left WWE in 2014 and said that he would be trying his hand at MMA.
For many fans, this was the first time that one of their favorite Superstars would be heading into an Octagon, and when Punk's debut came after numerous obstacles in the UFC, they tuned in to see what he would do.
It turned out that Punk was not going to have much success in UFC as he lost his first fight in a matter of seconds in the first round. When he did finally return to the cage, the initial interest had worn off, but for those who tuned in, they observed Punk in an uninspiring three-round fight where he was thoroughly beaten.
Record: 0-2
#18 Batista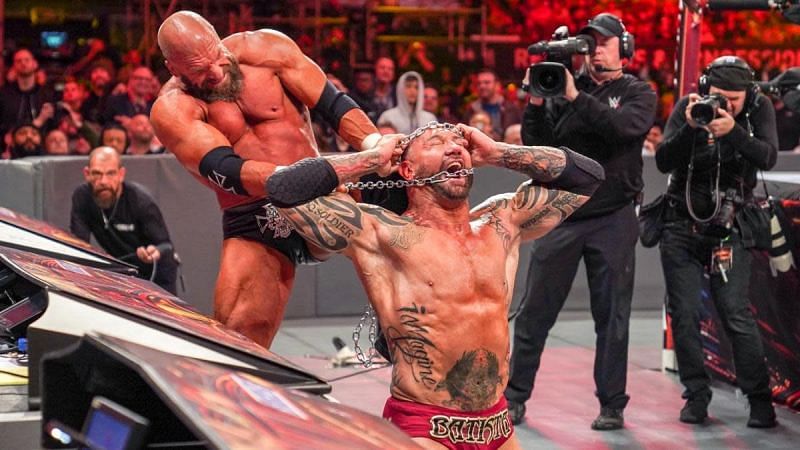 Batista, aka Dave Bautista, is one of the top names in the world of wrestling to have ever entered the world of MMA. In the early 2000s, it was obvious that Batista was being built up as the future of wrestling.
He was a part of the group Evolution, where he was flanking the likes of Triple H and Ric Flair. Randy Orton and Batista would later break away from the group to find their own place in wrestling. Both achieved success, but 'The Animal' Batista was one of the most successful.
He was seen as a top-level Champion and won 6 WWE World Championship belts in his time with the company. However, he had ambitions in the acting world and soon decided to leave to pursue these interests.
This saw Batista lose all the money that he had as he was left without work. Still determined, he fought a single MMA fight during this time that he was able to win emphatically.
He would later get cast as Drax The Destroyer in Guardians of the Galaxy, and since then, he has not had to look back.
Record: 1-0
#17 Bart Gunn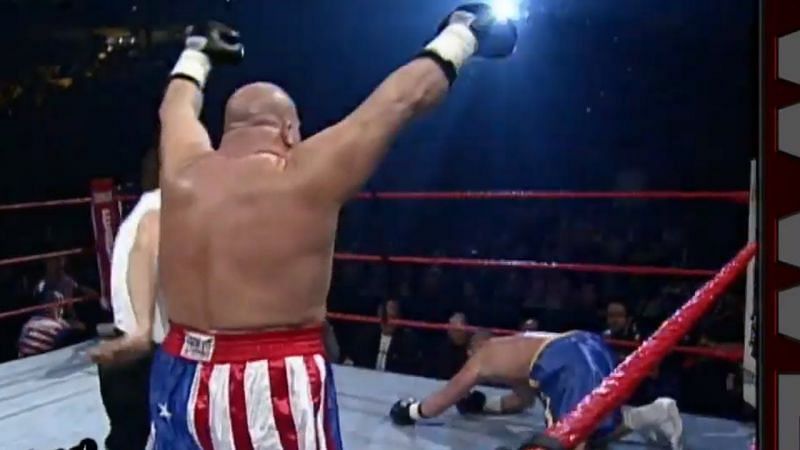 Not too many people may know the name of Bart Gunn, also known by his real name, Mike Polchlopek. He was the winner of the Brawl for All tournament in WWE. This was a 'shoot' tournament in which WWE wrestlers fought each other.
Before that, he had found success as one-half of The Smoking Guns tag team with his storyline brother, Billy Gunn. They won the Tag Team Championships multiple times, and while Billy Gunn went on to have quite a successful WWE career, the same cannot be said about Bart.
He had a singles run in WWE feuding with Billy Gunn, Triple H and others before becoming a jobber and losing to multiple Superstars. His last fight in WWE during that run came when he faced Butterbean at WrestleMania XV where he lost in a matter of seconds.
In the world of Mixed Martial Arts, he did not have much success either, winning his first fight via a cut to his opponent, only to lose his second fight in PRIDE via an emphatic Unanimous Decision.
Record: 1-1
#16 Sonya Deville
Sonya Deville is a current WWE Superstar who is still making her name in the world of professional wrestling. For a long time, Deville was put together with Mandy Rose, known as Fire and Desire. The two fought for the WWE Women's Tag Team Championships multiple times, although they are yet to win the titles.
Deville has showcased her ability in the ring, which appears to be constantly improving. She has now split up with Mandy Rose, as she is now known to have sabotaged the date between Rose and Otis. She is also known for being the first-ever openly gay female wrestler in WWE.
Before coming to professional wrestling, Sonya Deville was making her name in the world of Mixed Martial Arts as well. There she saw a form of success as she was able to win two of her fights. Her first win came against Allenita Perez and the second came against Jeselia Perez. Her winning run would come to a halt soon after, losing to Jasmine Pouncy in her third professional MMA fight.
Record: 2-1
#15 Jack Gallagher
'Gentleman' Jack Gallagher is perhaps one of the most popular members of the current WWE Cruiserweight Division. Having a rather quirky personality, his role in WWE sees him as somewhat of a submission specialist.
He has contended multiple times for shots at the Cruiserweight title but is yet to win the Championship. Gallagher does not really look intimidating at only 5'8", but he has had a lot of experience in the world of legitimate fighting. His in-ring prowess in WWE has shown off some of the skills that he obviously possesses. Gallagher's unique in-ring offense, be it a handstand escape out of a headlock, or warding off opponents with his 'educated' feet while doing a handstand on the top rope, has baffled and entertained the WWE Universe.
The truth is Gallagher has 8 years of experience in Brazilian jiu-jitsu as well as a background in the art of boxing and kickboxing.
As an amateur MMA fighter, Gallagher has a record of 2-0. There have also been rumors that promotions like Bellator MMA are still interested in recruiting Gallagher.
Record: 2-0
#14 Jake Hager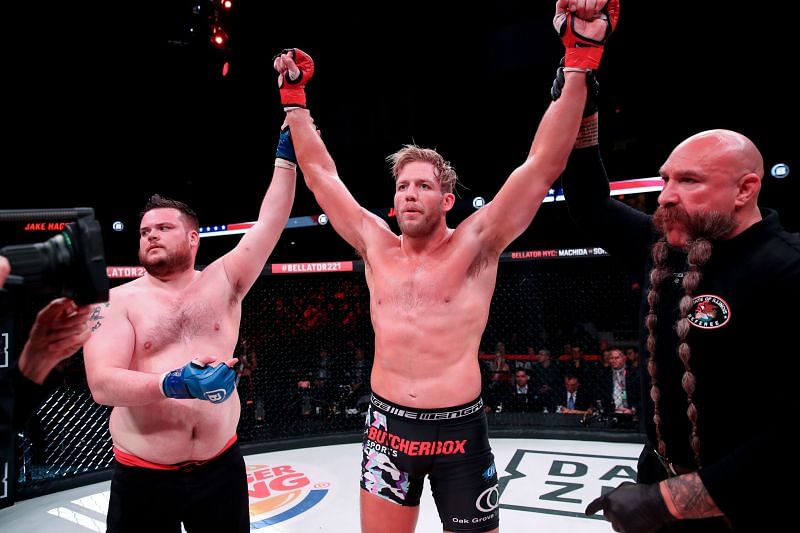 Jake Hager is one of the most impressive current wrestling Superstars to have stepped into a cage. For a long part of his career, Hager was in WWE as Jack Swagger. There he was able to win the United States title and later the Money in the Bank match in 2010. This saw him win the World Heavyweight Championship later as well.
Unfortunately, Hager lacked charisma in the ring, and this resulted in his not reaching the heights that his otherwise legitimate skills in the ring would have seen him reach.
Currently, Hager is a part of All Elite Wrestling where he has done quite a good job of holding his own and is a part of the Inner Circle, a faction led by Chris Jericho. He is considered to be one of the top athletes in the promotion.
In the world of Mixed Martial Arts, Hager made his debut in 2019 for Bellator MMA. Since then, he has been able to win his first two fights for the promotion, both within the first round.
Unfortunately, his third fight for the promotion came to a premature end due to an accidental groin strike. The fight was ruled a draw.
Record: 2-0-1
#13 & #12 Jessamyn Duke and Marina Shafir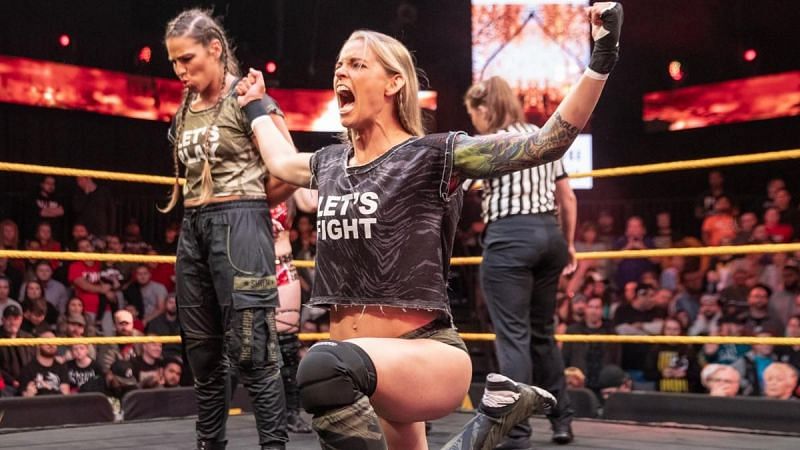 Jessamyn Duke started off her career in the world of Mixed Martial Arts. Soon after a run in Invicta, she was included in The Ultimate Fighter 18. There she won in the Finale against Peggy Morgan. However, all of her fights that came after this saw her go on a losing streak. She was released from the UFC after three losses, and then went on to lose two more fights in Invicta.
Thankfully for her, she then went on to join the world of wrestling, and on May 7th, 2018, WWE announced that she had joined NXT with Marina Shafir.
Shafir's own MMA career was slightly worse than Duke's as after a 4-0 record in the world of amateur MMA, her only win in the professional fights was the first one, after which she lost two other fights.
In October, they interfered in the NXT Women's Championship match to help Shayna Baszler and established themselves as heels. They aligned themselves with Baszler and helped her in her title matches numerous times.
Unfortunately, in their own pro-wrestling careers, the two have not been the most successful. However, they have shown promise since starting their wrestling careers a couple of years ago. There is a lot of potential for a heel Four Horsewomen faction in the future, where they join Baszler and Ronda Rousey on the main roster, to oppose Charlotte Flair, Sasha Banks, Becky Lynch and Bayley.
Marina Shafir's record: 1-2
Jessamyn Duke's record: 3-5
#11 Shinsuke Nakamura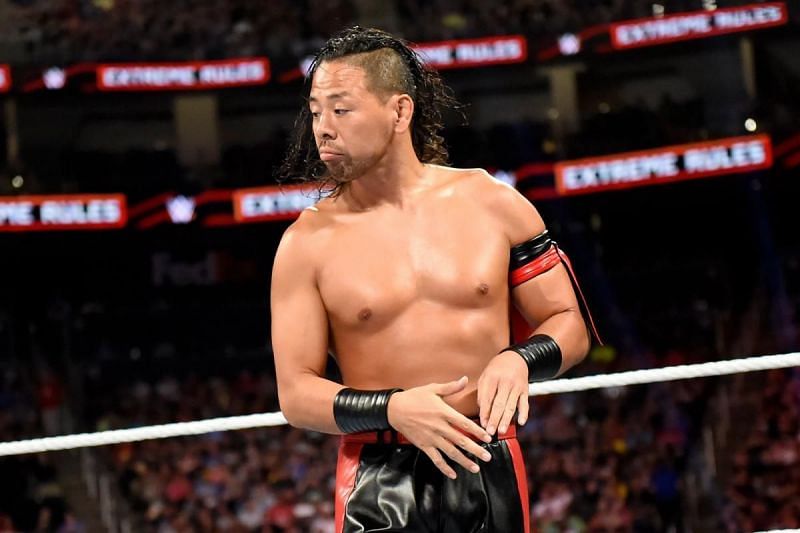 Shinsuke Nakamura is a force in the ring. While many WWE fans may not have seen the best from Nakamura yet, any wrestling fan who is familiar with his time in NJPW knows exactly what he is capable of.
Known for being the King of Strong Style, Nakamura has used his strikes with his elbows, fists and knees and put them to the absolute best use. His moves look as though they are as legitimate as they can get with the opponent taking hard shots.
What many people may not know is that at one time, Shinsuke Nakamura had an MMA career. His career may have been over a decade ago, but what he did manage was to establish himself in the world of legitimate sports. His last fight came when he was only 22 years old and that was in 2004. None of his fights went beyond the second round as Nakamura's ability usually saw him finish a fighter by then.
In WWE, his use of strikes is what he is best known for, but ironically, he was best known for being a submission-style fighter back in the day in MMA, with all three of his wins coming from submissions; a Guillotine Choke, an Americana, and a Forearm Choke.
Record: 3-1-1
#10 Sean O'Haire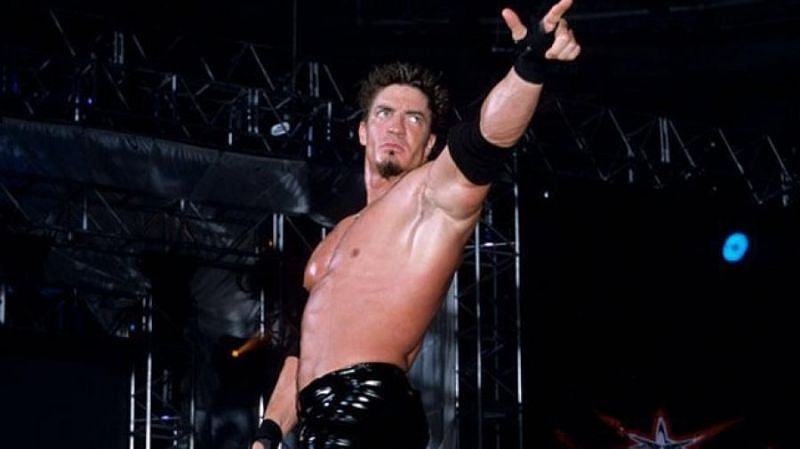 Sean O'Haire is best remembered for his time in WCW and WWE in the early 2000s. He began his professional wrestling career in WCW where he had a good run, but this was at the tail end of WCW's existence as it had become clear that WWE was going to be the promotion to win the Monday Night Wars.
Eventually, that's exactly what happened and alongside Chuck Palumbo, O'Haire made his WWF debut in 2001. They had a mixed run in The Alliance, and O'Haire was sent to OVW. He would return to WWE in 2003, where he played the character of a devil's advocate, advising people to do the wrong things with their lives. He even got to work together with Piper for a while, but after being involved in a motorbike accident, he was sent to OVW again, and the following year they parted ways. He would have a career in NJPW and the Independent Circuit, but it was not long before O'Haire retired and tried his hand at MMA.
He fought several times in different promotions, including a PRIDE fight against Butterbean that he lost. He had quite a few other fights on very small shows of which there is no record.
O'Haire had issues in his life and had troubles with the law multiple times over assault and domestic abuse. His life is somewhat of a tragedy, as he would take his own life. He was discovered by his own father, hanging from a bedpost in their home in 2014. He had apparently been suffering from depression and had been to WWE sponsored rehab on multiple occasions.
Record: 4-2
#9 Brock Lesnar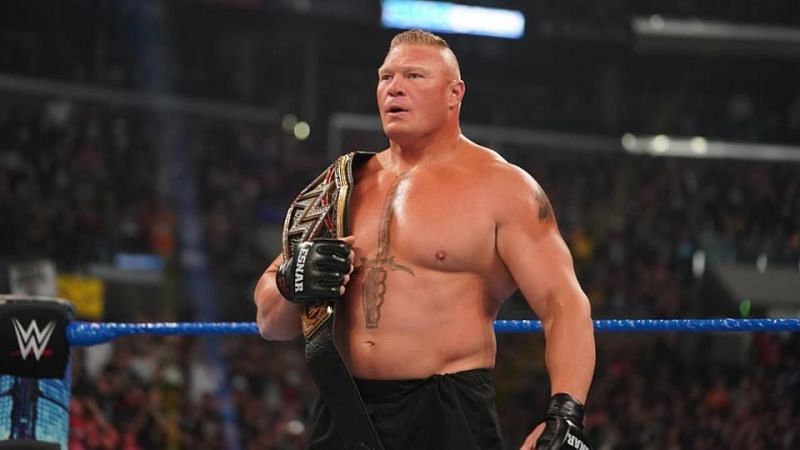 Possibly the most famous wrestler to 'make it' in the world of Mixed Martial Arts, Brock Lesnar is the Superstar who has made sure to have the best of both worlds. Officially, Lesnar has announced that he has retired from MMA, and in that time, he has been able to step into the ring to become a WWE Champion as well as the cage to be a UFC Champion.
Lesnar started his career in WWE after a successful run as an amateur wrestler. He became one of the top Superstars in the company almost immediately, beating some of the top talents on the roster at that time. He beat The Rock as well as The Undertaker soon. After a very successful run in WWE, he would leave to pursue a career in professional football.
That run was not too successful and that's when he entered the cage. Following an initial setback when he was beaten by Frank Mir, Lesnar went on to become the UFC Heavyweight Champion and defended it multiple times before finally losing to Cain Velasquez.
He has since returned to WWE, where he has been successful once again, winning both the WWE Championship and the WWE Universal title multiple times.
Record: 5-3
#8 Matt Riddle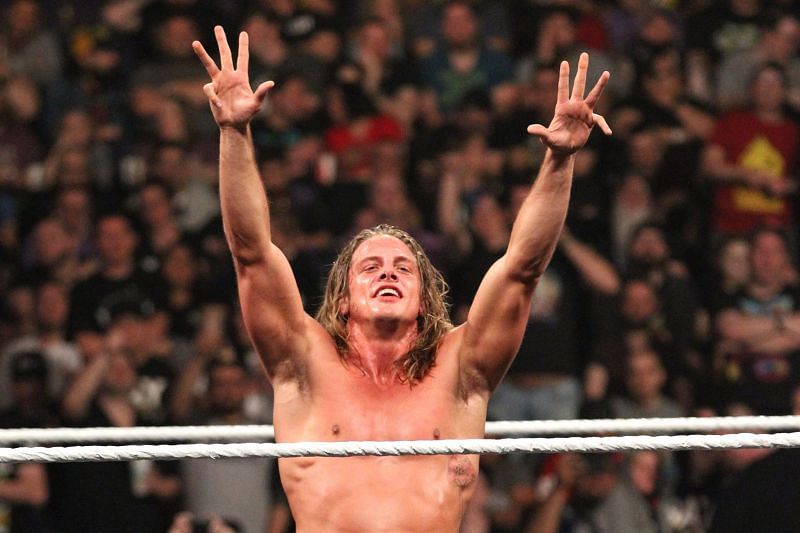 What many people may not know about Matt Riddle, despite his very laid-back appearance, the barefoot Superstar has more than his fair share of skills in the ring.
He started his MMA career in the UFC where he fought in The Ultimate Fighter. Riddle went on to fight multiple times in the UFC with several wins to his name. As a result of Riddle's use of cannabis in his fights, he was not looked on too kindly by Dana White and the UFC. He had two fights in the UFC which were turned over against him as he would later test positive for cannabis.
He ended up being released from the company, and after a fight in Titan FC, Riddle went on to join NXT. Since coming to NXT, Riddle has become one of the more controversial Superstars in the world of wrestling while also being loved by the fans. Riddle has stirred up controversy by challenging Superstars like Brock Lesnar and Goldberg when they were not included in storylines with him. However, he has found success in NXT and is currently one half of the Broserweights and the NXT Tag Team Champions.
Record: 8-3
#7 Alberto Del Rio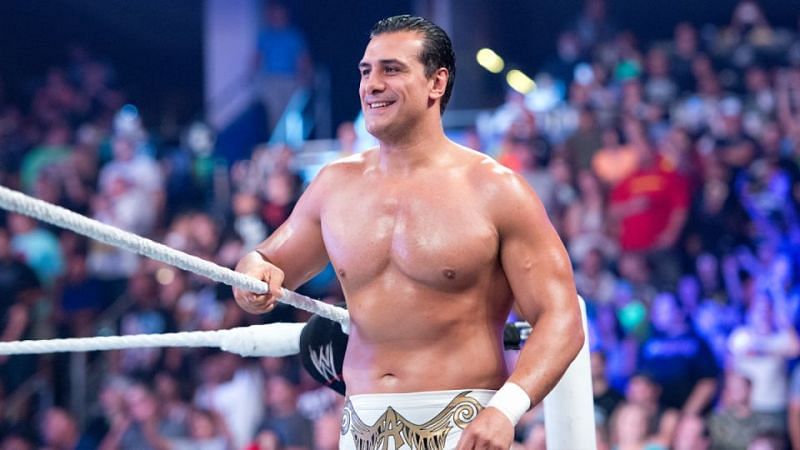 In the world of wrestling, Alberto Del Rio is far from the most beloved wrestler of all time. When he made his debut in the company, it felt like there was no limit to the potential that he had in the ring. He even won the Royal Rumble Match and went on to become the World Heavyweight Champion and the WWE Champion multiple times, but never really had a significant feud that left an impact on the company.
Instead, it was the controversy he stirred up and his less than healthy relationship with Paige that is often brought up about Del Rio. In fact, the moment that is best remembered about Del Rio's run in WWE was the time that Dolph Ziggler cashed in the Money in the Bank contract against him when he was the Champion. The crowd came alive and that was one of the biggest cheers from the WWE Universe in the modern era of wrestling.
Before coming to the world of wrestling, Del Rio was making his name in MMA. He won several fights, and in fact, returned to the world of fighting in 2019. He fought Tito Ortiz but it was obvious that the two fighters were in different leagues with Ortiz winning the fight within the first round.
Record: 9-6
#6 Ronda Rousey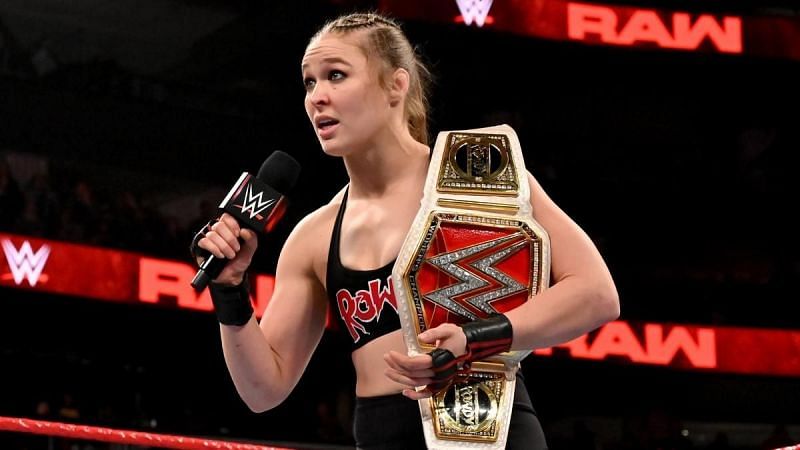 Ronda Rousey is possibly the most famous name from Mixed Martial Arts to make the transition to wrestling.
Back when she started in the UFC, she was spearheading their pioneering women's MMA fights. She defeated Liz Carmouche and became the first-ever UFC Women's Bantamweight Champion. She went on to beat Miesha Tate and Cat Zingano. Unfortunately for her, she then lost her first fight and never really got back on her feet following that. Holly Holm defeated her, and then another loss followed when she was trying to make her way back into the UFC, this time to Amanda Nunes. In both those fights, she was stopped by her opponents.
Since then, she has changed up her career with her wanting to get into acting and starting a family, but also, she became a part of the WWE roster. It did not take long for her to become the RAW Women's Champion. Her domination in the roster became very obvious before she finally lost the title in a Triple Threat Match against Charlotte and Becky Lynch in the main event of WrestleMania 35. Lynch has since been the Champion, but it has appeared that Rousey will make a return to wrestling sometime soon.
Record: 12-2
#5 Cain Velasquez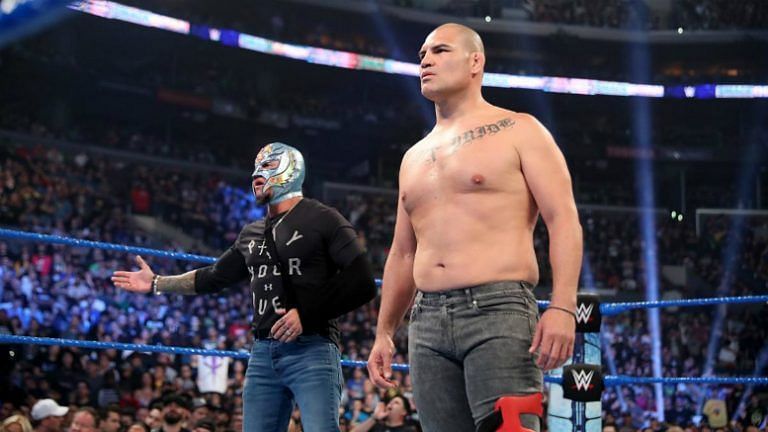 Another huge name from the world of UFC and MMA, Cain Velasquez is possibly one of the greatest Heavyweight UFC fighters of all time. Loved by his fans, Velasquez has been fighting the very best and winning for a long time. He made his debut in the UFC in 2008 and went on to defeat everyone he faced, including Cheick Kongo, Ben Rothwell, Antonio Rodrigo Nogueira, and was ultimately the one who put a stop to Brock Lesnar's winning run in the UFC to become the Heavyweight Champion.
He lost the title to Junior dos Santos, but would ultimately win it back and defend it a couple of times before losing it for the final time against Fabricio Werdum. While he did return and defeat Travis Browne, his loss to Francis Ngannou saw him leave UFC and try his hand at wrestling.
First wrestling in Mexico, he then joined WWE. He was set to have a grudge match against Brock Lesnar. However, his lack of skills was clear when he entered the ring and he lost the match very easily. While he has not been seen in WWE since, he is training and is expected to make a return to the company soon.
Record: 14-3
#4 Bobby Lashley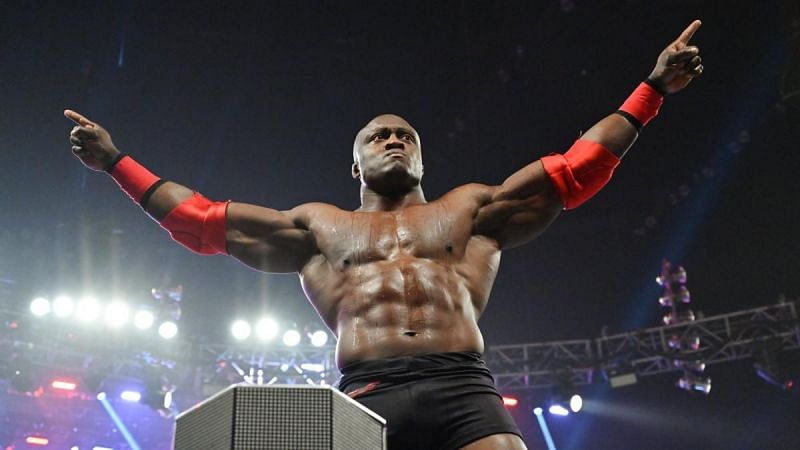 Bobby Lashley is a Superstar who has more talent and skill at his disposal than most other athletes. When WWE fans think of Lashley, they think of his early match in WWE during his first run in the company where he represented Donald Trump in the Battle of the Billionaires. It is justifiably memorable as it is not every day that Vince McMahon gets his head shaved in the middle of the ring by a future president of the United States of America.
However, his capabilities in the ring also saw him become the ECW Champion. He left WWE for a time and was extremely dominant in Impact Wrestling as well. He also tried his hand at Mixed Martial Arts, ultimately joining Bellator MMA.
Lashley was immensely successful in MMA and was undefeated in his first five fights. While he did finally lose a fight he did not let it stop him. He lost one more fight, but following that, he had an eight-fight win streak that is still going to this day.
He has joined WWE for a second run and temporarily put his Bellator career on hold. However, he is still signed to the company and has expressed interest in returning to Bellator at some point in the future.
Record: 15-2
#3 Shayna Baszler
When it comes to her run in NXT, with the exception of Asuka, there has perhaps not been a more dominant competitor in the women's division than Shayna Baszler. One of the reasons that Shayna has proved herself in the ring in WWE is because this is not her first introduction to professional wrestling. She toured the Indie Circuit and was a part of the World Wonder Ring Stardom before she was signed to NXT.
When she did appear on the scene, it was not long before she became the Champion. She had two reigns with the title and was the only person to do so, other than Charlotte Flair. Her combined days as Champion is second only to Asuka's single 510-day reign over NXT.
Baszler is now part of the main roster and is feuding for the RAW title. She is yet to repeat her success on RAW, but it is early days yet.
Before her time in professional wrestling, Baszler was a very legitimate fighter in MMA and had 26 fights. While she was not always successful, her time in different promotions saw her get quite a few big wins and earn a reputation for legitimacy.
Record: 15-11
#2 Ken Shamrock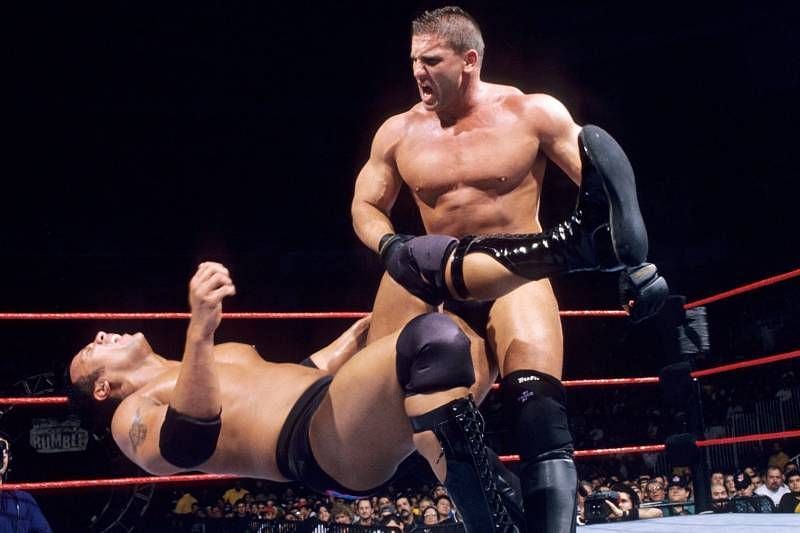 For any fans of WWE during the Attitude Era or any modern Impact Wrestling fans, Ken Shamrock does not really need any sort of introduction. Billed by WWE early in his run as "The World's Most Dangerous Man", Ken Shamrock was really a presence in the world of wrestling. He came into WWE after already having some knowledge and experience in wrestling from his days in Japan. He used the Ankle Lock as one of his finishers long before Kurt Angle started to use it.
He was a part of The Corporation and worked on behalf of the McMahons for a while. He ultimately left WWE and for some odd reason, has since been apparently forgotten by the wrestling promotion. Currently, at 56 years of age, he is still making his name in Impact Wrestling.
However, Shamrock's real accomplishments lie in Mixed Martial Arts.
He started his MMA career in Pancrase, but it was not before long that he was a part of the UFC 1 tournament. Shamrock would regularly compete in UFC and Pancrase simultaneously and is known for being one of the early pioneers of the sport. He is the inaugural UFC Superfight Champion and holds the record for the longest fight in UFC history with Royce Gracie going into 36 minutes. He is also a part of the UFC Hall of Fame.
Record: 28-17
#1 Dan Severn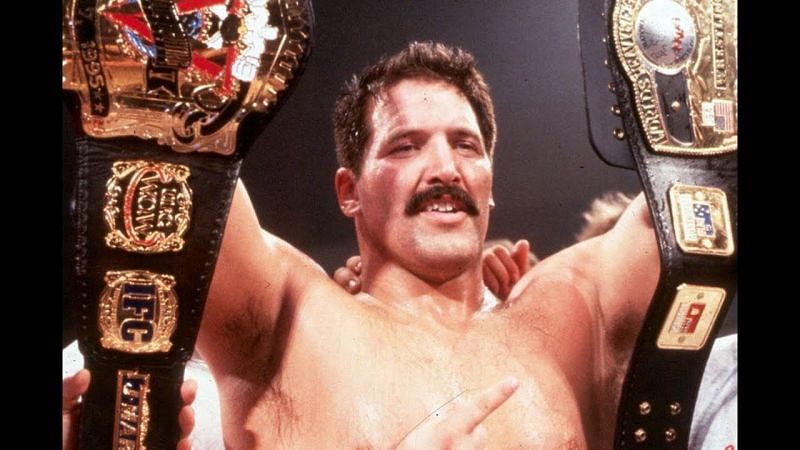 For those who do not know him, Dan Severn is one of the modern pioneers of Mixed Martial Arts. What is even more unique about Severn is that his careers in MMA and wrestling were not really divided, but rather, simultaneous.
He even became notorious for walking out to his MMA fights with his wrestling Championships while walking out to his wrestling matches with his MMA Championships.
While Severn was never really a huge success in WWE, his presence in the ring had to be seen to be believed. Dan 'The Beast' Severn fought in multiple promotions throughout his entire career including UFC. He was around and fighting when MMA was not really that popular. While he is technically retired from MMA, he was supposed to return for a huge fight against Ken Shamrock. However, an injury to Shamrock put an end to his return to the cage.
Severn is still active in wrestling and occasionally makes appearances for Indie promotions. He is a member of the UFC Hall of Fame and even held the UFC Superfight Championship. His accomplishments in wrestling are also manifold, although his time in WWE did not do justice to his abilities.
Record: 101-19