WWE: Talking points from 15th July RAW
4.65K //
17 Jul 2013, 04:43 IST
This week's episode of Monday Night RAW saw the fallout from the Money in the Bank PPV. On Sunday, Orton won the All-Stars Money in the Bank ladder match, while Sandow robbed Cody out of the Money in the Bank contract for the World Heavyweight championship. As we headed to the Barclays Center in Brooklyn NY, rumors were floating around about Brock Lesnar being present backstage for the show. The New York crowd has always been great, being some of the most knowledgeable people in wrestling history. This was one of the most impressive RAWs in recent memory. Let us look at some of the major talking points coming out of the show.
5. Big E and AJ Lee turn on Dolph Ziggler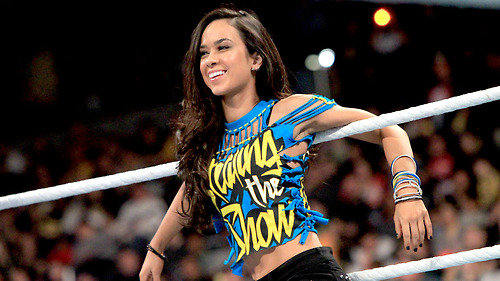 Backstage before his match, Ziggler told AJ that they were finished. Ziggler then had yet another good match with Alberto Del Rio, and just like Sunday, as it was looking as if Ziggler would pull out the victory, AJ distracted Ziggler, but this time on purpose, as she was in the time keeper's area and rang the bell. This allowed ADR to take advantage and hit a thunderous boot to the side of Ziggler's head to pick up the victory. Post match, AJ came into the ring and started slapping Ziggler, which led to Big E Langston coming out and dropping Ziggler with the Big Ending. It was rumoured that the WWE wanted a Ziggler – Big E feud going into Summerslam, and it was made official on this episode. Things are getting interesting in the WWE, and I'm intrigued to see how this story plays out.