WWE: Top superstar ratings for 15th July RAW
3.37K //
17 Jul 2013, 04:48 IST
With yet another RAW in the history books, WWE delivered a solid post – PPV show this week. After the Money in the Bank PPV, the fans wanted to see how WWE would follow up on RAW, and they did not disappoint. This week's episode saw John Cena picking Daniel Bryan as his opponent for SummerSlam for the WWE championship, while Chris Jericho and Rob Van Dam put on a fantastic match. We also witnessed Brock Lesnar's return to the WWE, as he brutalized the Second City Saint. CM Punk showed the after-effects of the brutal ladders match at the Money in the Bank PPV, and Paul Heyman and Brock Lesnar took advantage of it, laying Punk out after a brutal assault. In this article, we pick the top 5 superstars from the show and give them our ratings.
5. Paul Heyman/Brock Lesnar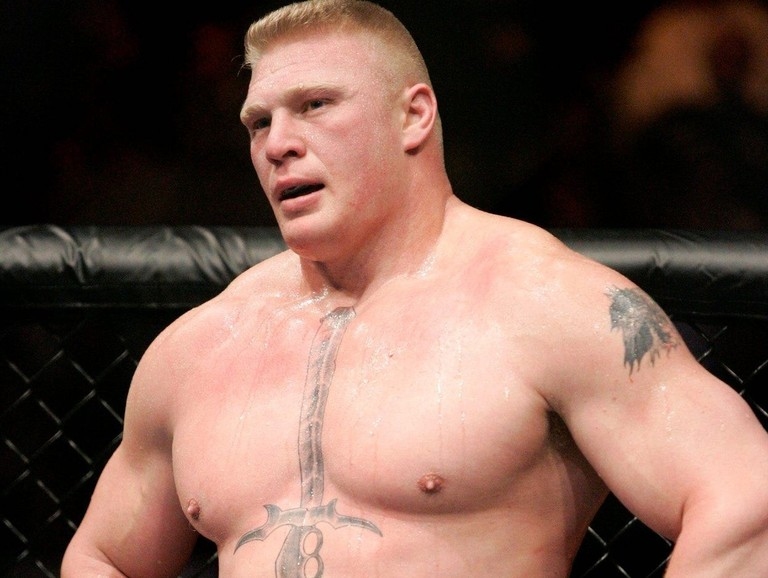 I couldn't just choose Paul Heyman for this, as these two performers were involved in making this segment one of the best in the past decade. Heyman delivered an amazing promo to no one's surprise, as he explained why he turned on Punk at the Money in the Bank PPV, while Punk retaliated saying he'd hurt Paul Heyman. This brought out the beast, and Lesnar destroyed CM Punk, throwing him around the ringside area, and assaulted him by using him as a battering ram to the steel ring post. The segment ended when Lesnar threw Punk over the announcer's desk, as Punk tried to get up on his own and was helped to the back by the trainers.
Rating: ***