Indian Football
Recent
Spotlight
Trending Now
Recent
Spotlight
Cornell Glen (no.9) scored a hattrick in Shillong Lajong's 5-4 victory over Mohammedan Sporting There haven't been too many goal fests at ...
Overview The penultimate matchday of the Airtel I-League proved to be interesting with the results of two more rearranged fixtures adding to the ...
Much like the title race, the I-League relegation battle still remains quite tight. Rock-bottom Mohammedan Sporting are the favourites to go down as ...
The 2013-14 title race has been the most competitive in the I-League's history and three clubs still remain in contention. The title is ...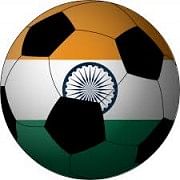 Father-son duos are common in football but very rarely do we hear about a father and a son being teammates. Perhaps the most famous example of the ...
Bollywood star John Abraham has talked about the deep passion that the north-east of the country has for football while explaining his decision to ...
India's hopes of playing in the Asian Cup has received a boost as the tournament will be expanded to 24 teams from the 2019 editionPhoto ...
Photo Credit: Churchill Brothers Churchill Brothers returned to the bottom of the I-League table at the weekend following their 4-2 defeat against ...
NP Pradeep's success story will inspire a generation of footballers to follow. 'Keralam', as it is fondly called by its inhabitants has a ...
Trending Now