Welcome to the latest column on AEW rumors that we hope are true and some we hope aren't.
Roman Reigns has undoubtedly become the cornerstone of WWE today. But if AEW comes knocking on his door, will he ever leave his stomping grounds?
A veteran journalist recently got the scoop on the matter. Meanwhile, a WWE veteran will be leaving All Elite Wrestling this year.
Will Triple H bring in Kenny Omega and The Young Bucks when their contracts expire? We have some exciting reports lined up for today's edition. Continue reading as we dive into the top four rumors of the week.
(Note: None of these rumors have been confirmed by the wrestlers or the company itself. Hence, take it with a grain of salt)
---
4. Hopefully True: Roman Reigns isn't planning on leaving WWE for AEW
From CM Punk to Bryan Danielson, AEW has signed several former WWE Superstars over the last couple of years.
While these men have added much-needed star power to their thriving roster, they haven't moved the needle in a way many people had anticipated.
Dave Meltzer recently asserted that Tony Khan needs a game-changer like Roman Reigns, but The Bloodline kingpin apparently has no interest in leaving for AEW anytime soon:
"What AEW needs is a game changer...Roman's never going, he's never had an interest for a second in his life as far as I know, and I would know if he did. Believe me," - Dave Meltzer said.
We hope this speculation is accurate. Reigns has established himself as a WWE lifer and has downplayed All Elite Wrestling on numerous occasions publicly.
The reigning Undisputed Universal Champion would be a big fish in a small pond if he ever wrestles outside the WWE banner.
---
#3. Hopefully True: Vickie Guerrero is leaving All Elite Wrestling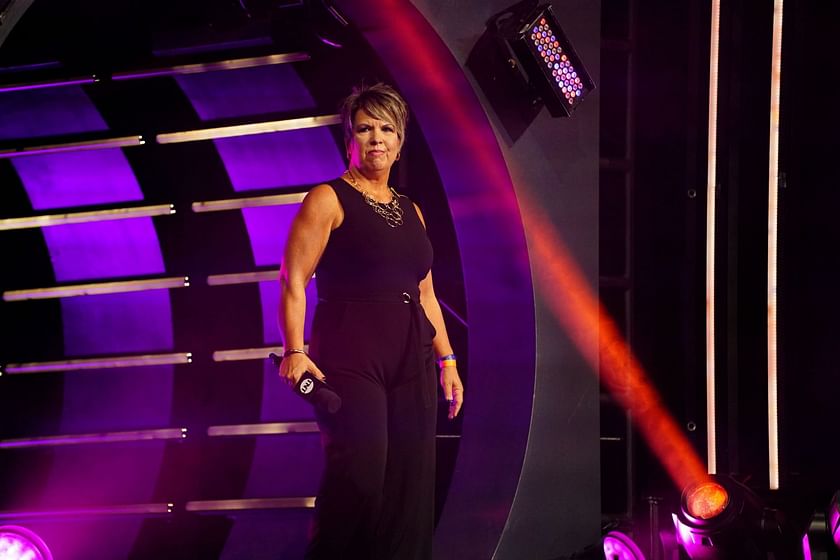 Several AEW contracts are due to expire this year.
Fightful Select recently learned that Vickie Guerrero will be "finishing up" with the company in July this year. The two sides have failed to agree upon a new contract.
We hope this report is true. Guerrero appears to have confirmed the rumors after she tweeted that AEW had requested her to stay home.
The 54-year-old veteran hasn't been accompanying her proteges Nyla Rose and Marina Shafir, which only insinuates that the company has quietly written her off television.
Vickie Guerrero hasn't been used to her full managerial skills throughout her time in the company. Her impending departure could open the door for her potential WWE return. She could reunite with Dolph Ziggler and help get his career back on track.
---
#2. Hopefully Not True: WWE is interested in bringing in Kenny Omega and The Young Bucks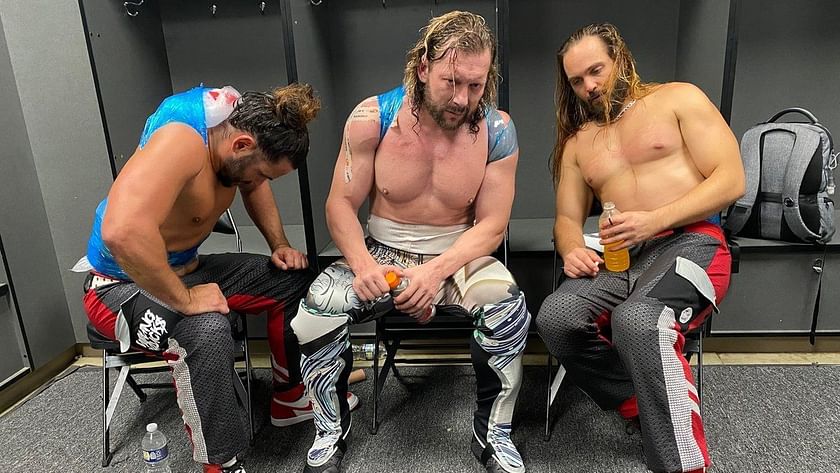 Kenny Omega and The Young Bucks leaving AEW for WWE is a rumor that refuses to go away, especially amidst recent reports that Triple H could be interested in signing them.
The Elite's contract is reportedly running out sometime in 2023-24. Furthermore, the EVPs have fueled the rumors by not re-signing despite the company "working on" persuading them to ink long-term deals.
Dave Meltzer recently weighed in on WWE's interest in Nick and Matt Jackson and whether the duo would fit in the Stamford-based promotion:
"With the Bucks, while they may do well in WWE, it's not guaranteed, and they will have a better schedule in AEW meaning more time with the family and also less matches and can do their style," said Dave Meltzer.
Meltzer also spoke out about the possibility of The Cleaner making the switch, considering he has maintained a good relationship with WWE since their previous talks:
"With Omega, he doesn't have kids and he would likely get a major push and would have no end to having fresh opponents. It would also close the door to Japan that he's waited years to re-open. But he did at least consider and have talks with WWE 2018-19 and wasn't negative about WWE at all while making his choice to go to AEW. [Tony] Khan did say he hoped Omega would be in the company for a long time to come."
We hope this rumor is not true. Omega and The Bucks are the heart and soul of All Elite Wrestling. Although the trio can easily thrive under Triple H's regime, they may not enjoy the same creative freedom as they do here.
---
#1. Hopefully True: AEW could sign Dolph Ziggler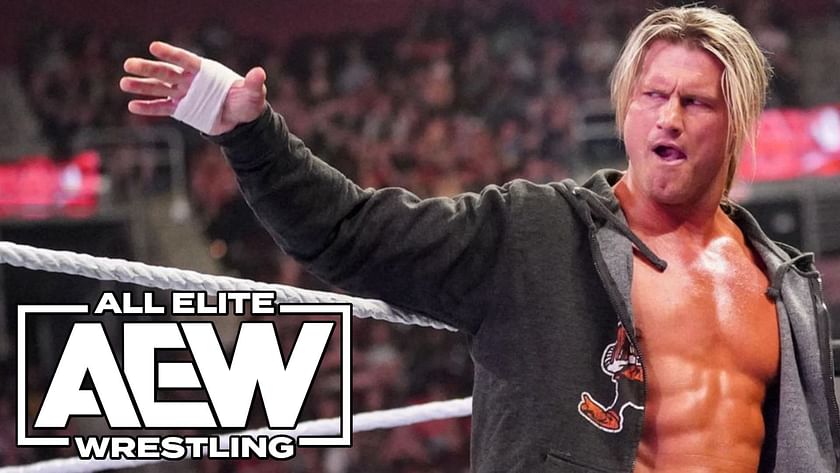 Dolph Ziggler has been working for WWE for almost two decades now. He may not have reached his fullest potential in the eyes of many fans, but he has earned the right to be called a stalwart.
Dave Meltzer recently noted that Tony Khan could bring in Ziggler if he becomes available, but it wouldn't be a game-changing move:
"Dolph Ziggler, for example, they could bring him in and he's a good wrestler. He can help them. But I don't think he is a game-changer wrestler," Meltzer said.
We hope this speculation is true. The RAW Superstar has achieved almost everything WWE had to offer him. But should he jump ship to All Elite Wrestling, he could reinvent himself and experience a career renaissance.
The Showoff could also fulfill his dream of working alongside his brother Ryan Nemeth, whose career doesn't seem to be going anywhere.
---
Would you like to see Dolph Ziggler leave WWE for AEW? Sound off in the comments section below.
A top WWE star just admitted that she was a victim of cyber bullying. More details right here.
Poll : Do you want to see The Elite join Cody Rhodes in WWE?
21 votes