South Park is a classic American animated sitcom that has entertained audiences for over two decades. With its irreverent humor and sharp social commentary, the show has become one of the most iconic and beloved animated series of all time.
While the show has tackled numerous themes and issues over the years, one aspect that has become a staple in the series is the superhero genre. Over the years, various characters in the show have taken on the roles of superheroes, each with their own unique and often absurd alter egos.
We will be ranking the seven best superhero episodes from South Park, exploring the characters' alter egos and the storylines that have made these episodes some of the most memorable in the series.
From Cartman's "The Coon" to Butters' "Professor Chaos," these episodes offer a unique blend of humor and social commentary that has become synonymous with the South Park brand.
So, without further ado, let's dive into the world of South Park superheroes and rank the seven best episodes from the series.
---
From Coon vs. Coon and Friends to The Simpsons already did it, the best Superhero episodes from South Park, ranked
1) The Coon (Season 13, Episode 2)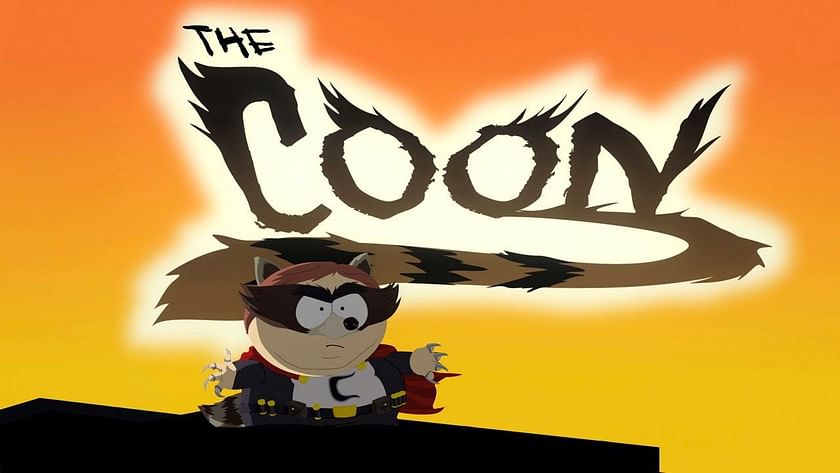 The Coon marks the first appearance of Cartman's superhero alter-ego, The Coon. In this episode, Cartman takes it upon himself to rid South Park of crime, using his new persona to strike fear into the hearts of evildoers.
While Cartman does his best to keep his identity a secret, he soon becomes the prime suspect for being "The Coon." The episode also introduces Mysterion, a rival vigilante who challenges Coon's reign as Southpark's symbol of justice.
---
2) Coon 2: Hindsight (Season 14, Episode 11)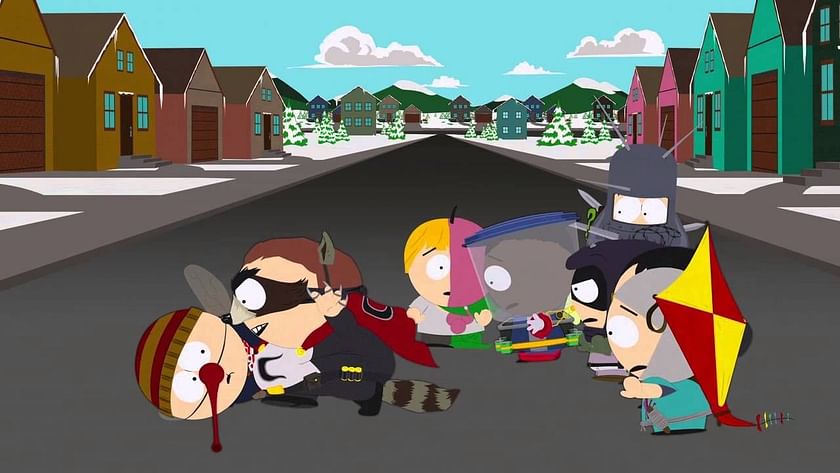 In Coon 2: Hindsight, Cartman has formed a superhero team called "Coon and Friends" to become one of the world's greatest heroes. As they start to gain recognition and make their mark, a new hero named Captain Hindsight comes onto the scene, taking the attention away from Coon and Friends and leaving them to face the aftermath of the BP drilling disaster.
This new hero causes tension and conflict within the team, leading to challenges to Cartman's leadership and the group's unity. To overcome these obstacles, Cartman and Friends must find a way to come together and reclaim their place as the top superhero team.
---
3) Mysterion Rises (Season 14, Episode 12)
In Mysterion Rises, Kenny's alter-ego Mysterion takes center stage as the leader of Coon and Friends. The stakes are high as the Gulf of Mexico is under attack by the ancient deity, Cthulhu, and Coon sees this as an opportunity to seek retribution against his former teammates. However, Kenny is faced with a dilemma as he must come to terms with his powers as Mysterion and the weight of the responsibilities that come with them.
The episode profoundly delves into Kenny's mysterious alter-ego and role in the battle against evil. The audience is taken on a thrilling journey as Mysterion rises to the challenge and leads Coon and Friends in a fight to save Southpark and defeat the dark forces threatening the town.
---
4) Coon vs. Coon and Friends (Season 14, Episode 13)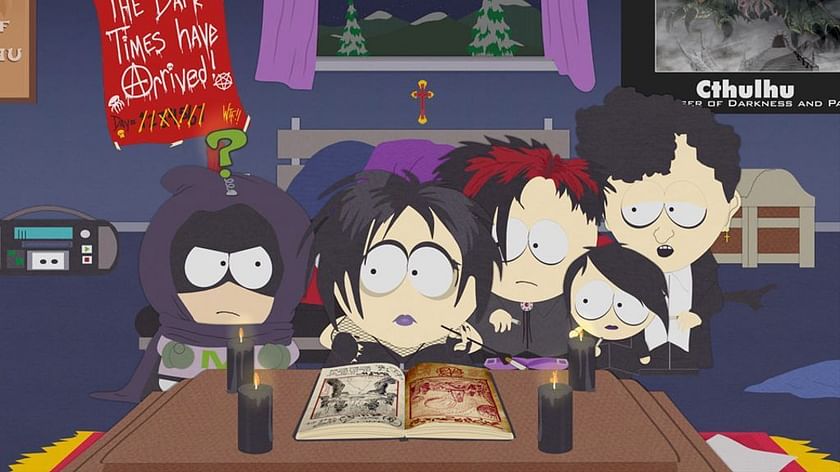 In Coon vs. Coon and Friends, Cartman's plan to take control of Cthulhu and use its power to rule South Park has been implemented. The rest of Coon and Friends must work together to stop Cartman and save their city from destruction. This means that the heroes of South Park must come to grips with the reality of Cartman's evil intentions and face their demons.
The fate of South Park rests on the shoulders of the heroes as they must band together to defeat Cartman and his army of minions. This episode brings the Coon and Friends trilogy to a thrilling conclusion and leaves fans eagerly anticipating what's next for the residents of South Park.
---
5) Professor Chaos (Season 6, Episode 6)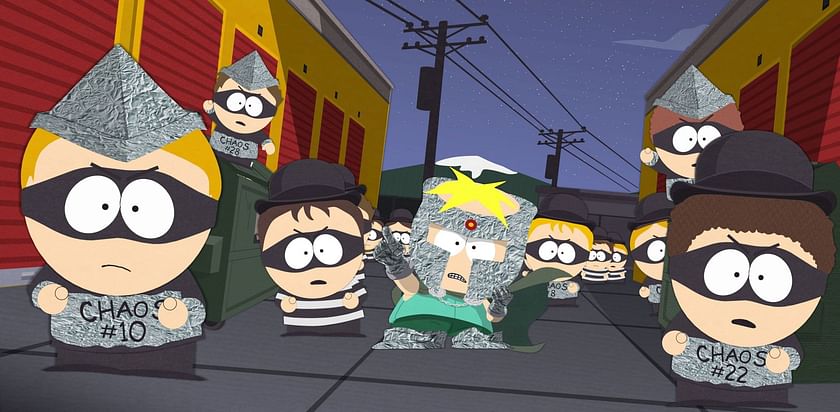 Professor Chaos explores the themes of rejection and validation. After feeling rejected by his friends, Butters takes on the persona of Professor Chaos to prove his worth. His quest to cause chaos and destruction across South Park is his way of gaining attention and acceptance from those around him.
As he embarks on his mischievous mission, Stan, Kyle, and Cartman search for a new friend to join their group. This episode highlights the universal feeling of wanting to belong and the lengths some will go to feel accepted.
The interplay between Butters' journey as Professor Chaos and the other boys' search for a new friend creates a dynamic and entertaining episode that touches on deeper human emotions.
---
6) The Simpsons Already Did It (Season 6, Episode 7)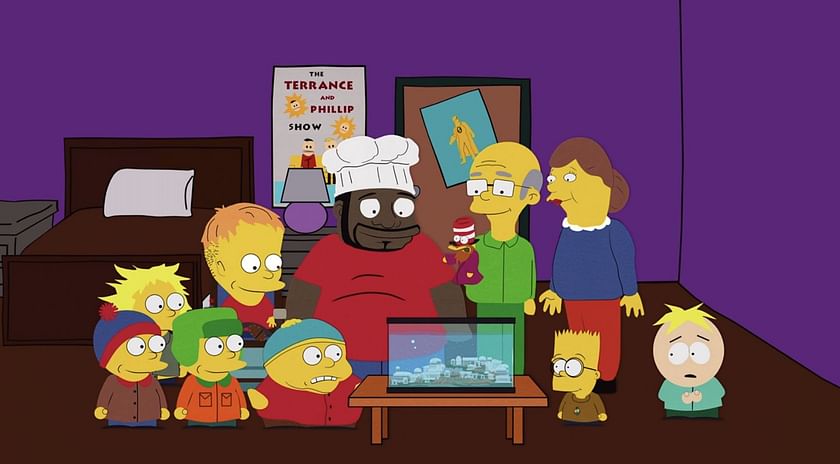 In The Simpsons Already Did It, Professor Chaos is determined to make his mark as a supervillain. However, his quest for notoriety is complicated because every evil deed he can think of has already been done on The Simpsons.
Frustrated by this roadblock, Professor Chaos finds the ultimate plan to distinguish him as a true villain.
But while he's busy trying to devise a new plan, Cartman stumbles upon a discovery of his own - he has accidentally created life in his fish tank. This development only adds to the chaos in South Park and raises the stakes for Professor Chaos, who must now work harder than ever to prove his worth as a supervillain.
---
7) Good Times With Weapons (Season 8, Episode 1)
In Good Times With Weapons, the four friends, Stan, Kyle, Cartman, and Kenny, embark on a thrilling adventure as Japanese warriors after purchasing weapons from the local South Park market. These weapons transform the boys into their new anime-inspired alter-egos, complete with new powers and skills.
The boys soon found themselves in the midst of an epic battle as they came face-to-face with their arch-nemesis, Professor Chaos. Chaos, who is on a mission to wreak havoc and destruction, challenges the boys to a fight to the finish.
With their new weapons and skills, the boys must band together to stop Professor Chaos and save South Park from his evil plans.
---
South Park has always been a show that tackles current events and societal issues in a humorous and satirical way. Adding superhero alter egos to the mix only adds to the show's brilliance and has created some of the most memorable historical episodes.
Whether you're a fan of the show or new to the world of South Park, these seven episodes are a must-watch for anyone who loves a good laugh and commentary on society.