IPL 2018: Why getting the balance right is important for each team
2.32K //
27 Mar 2018, 02:01 IST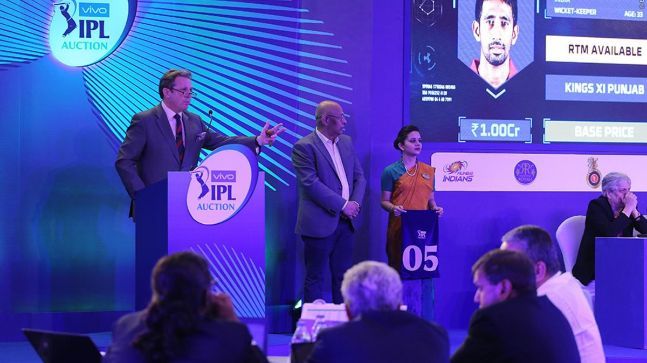 With IPL 2018 coming soon, the newly formed squads are critiqued everywhere. Strong batting lineups, a cracking bowling side, number of match winners in the team, overseas stalwarts and Indian talents are major factors looked for. There must be some distinctive quality that gives a team, the robustness and perpetual edge over the opponents throughout the length of the tournament.
A scrutiny of past editions of the tournament unveils one homogeneity between the successful teams of the past. 'A balanced squad' seems to be the factor that helped the teams to be triumphant. When we speak about team balance, it's not like a typical test match playing XI.
A traditionally preferred balance is something like a combination of six batsmen (wicketkeeper inclusive), three pacers, a proper spin bowler, and one pace bowling all-rounder in a track that supports seam or an extra spinner if it's the sub-continent. This is simply not applicable in IPL or T20 per se.
The balance is not only meant for the playing XI, it includes having proper replacements and backup options in the squad that help to overcome the lassitude of this rigorous tournament. This year, every squad consists of somewhere between 19 and 25 players. How many of these players are selected with the intent of having some role in the team and how many are selected 'just like that', without paying much heed?
Discerning the past
The initial editions of IPL are the times when franchises were craving to have a star-studded team. Deccan Chargers had a bunch of overseas superstars, of which only four can be deployed in a game and the rest will warm the bench.
A veteran Test playing nation would be put to shame if they were paired against RCB of 2008 in a test match. Credits to the 'Think tanks'. Some franchises even forgot the fact that players might leave in the middle of the tournament to discharge their duties towards national teams.
It's all part of the learning curve. From that level, now every franchise has become highly mature; they have their own style. They pick only the players who would fit in their strategy.
There is a huge amount of work done in the backroom. All the management techniques are applied, all possible combinations are arrived at and best options and alternatives are looked upon before going into the auction hall.  
The Chennai Super Kings story
The first Chennai Super Kings squad, with the 'Captain Cool' MS Dhoni leading their side, had Mathew Hayden, Michael Hussey, Chamara Kapugedera, and Stephen Fleming as foreign batsmen, with Suresh Raina and Subramaniam Badrinath adding up to the solid middle order.
Jacob Oram and Albie Morkel were the overseas all-rounders. Ravi Ashwin and Muttiah Muralitharan would take care of the spin attack. Makhaya Ntini, the spearhead alongside Indian bowlers like Lakshmipathy Balaji and Joginder Sharma were part of that team.
As the tournament went on, they tried different players in the playing XI and created a basic formation for the team as per the prevailing conditions and available resources.
Refining things
CSK recognized they can't afford to play two overseas bowlers in their team (like Muralitharan and Ntini). This led to a search for good Indian spinners apart from Ashwin. They missed a solid opener alongside Hayden. Vijay filled in that space later.
Picking one pace bowling all-rounder worked well for them, provided the player was reliable with four overs of bowling. Albie Morkel and Dwayne Bravo turned out to be important players in this role,
The spin attack was taken care of by the Indians. Indian pacers were spearheaded by an overseas player. Ntini, Doug Bollinger, Ben Hilfenhaus, Nuwan Kulasekara, Tim Southee, etc. were filling the shoes at different points of time. The legacy will continue with Mark wood or Lungi Ngidi this time.
It boils down to this formation. Many a time their playing XI looked like this:
Overseas players: 2 batsmen, 1 all-rounder (pace), 1 fast bowler;
Indian players: 1 wicketkeeper-batsman, 2 or 3 batsmen, 1 or 2 all-rounders, 1 spinner, 1 fast bowler. 
On some occasions, they went with an extra Indian pacer. (After the likes of Ashish Nehra).
With this plan, they had a backup for every pivotal role in the team.
In each of the eight seasons CSK played, they had an internationally capped wicketkeeper alongside Dhoni. On the contrary, look at the Kings XI Punjab this season; such a good squad with only one keeper in KL Rahul. This clearly depicts how Chennai stick to the plan and keeps their squad well aligned with the targeted balance.
They tried something different at times, with more Indian all-rounders like Irfan Pathan and Pawan Negi. When this foundered big time, they never shied to go back to their original formation.
Over the years most of CSK's purchases have been replacements, improvements upon the existing players. Mike Hussey, Dwayne Smith, Brendon McCullum, and Faf du Plessis were an integral part of the batting unit over the course.  
One of the best ways to build a team is to form a basic skeleton, fill in the positions with select targets, and stick to it until it works fine. Work on continuous improvements in the form of better players who fit the strategy over the time. This is what CSK have done and they have done it rightly.
The Mumbai Indians story
This is another team that created a strong basic skeleton and tried to build the team around that. They started with the Master Blaster Sachin Tendulkar and other big names such as Sanath Jayasuriya, Lasith Malinga, Harbhajan Singh, and Shaun Pollock on their side in 2008. Due to lack of depth, dependency on certain players were too high.
They reshaped the team with every season. Players like Abishek Nayar, Saurabh Tiwary, and Dhawal Kulkarni were successful in between. After the first three seasons, they seemed to have created a structure, retained some key players and bought new players who would fit in that framework.
Predominantly, their combination has looked like this:
Overseas players: 1 batsman, 1 or 2 all-rounders, 1 or 2 bowlers
Indian players: 1 wicketkeeper, 2 to 3 batsmen, 1 or 2 all-rounders, 2 bowlers (spin and fast)
The team was forged around this kernel: Rohit Sharma, Ambati Rayudu, Kieren Pollard, and Harbhajan Singh. With progression, in the later stages, the core included the players Hardik Pandya and Jasprit Bumrah. 
Mumbai were constantly on the lookout for a good overseas opener. Aiden Blizzard, Herschelle Gibbs, Richard Levi, Dwayne Smith, and Lendl Simmons were all tried and tested for this position.
Another notable position is an all-rounder apart from Pollard, with the likes of Dwayne Bravo, Corey Anderson, Thisara Perera, and Dwayne Smith all filling in. Later, when they found Hardik Pandya, priorities were shifted.
An overseas player was mostly opted as the second pace bowler, along with Lasith Malinga. Mitchell Johnson, Mitchell McClenaghan, Merchant de Lange, and Clint McKay were some players used.
Thus Mumbai Indians structured their team, found a right balance, and improvised upon the options they had thereon, leading to three IPL championships.
Other teams
The teams which were touted to be the best on paper were not as good on the field because of lacking an identifiable base structure and thus lacking a balance. They now know what kind of player the franchise has to invest and who should be in the playing XI. 
RCB has been a team of superstars such as Chris Gayle, Virat Kohli, AB de Villiers, Shane Watson, KL Rahul and the list goes on and on. But the inept bowling department brought them losses.
KXIP again were reliant on some players' success such as Glenn Maxwell, Shaun Marsh or David Miller. If we look back, Delhi has been the most shambolic side. They tried everything out there. Let's see if they settle down with some strategy this season. 
Rajasthan Royals have this unique style of betting on uncapped players (even overseas). They appeared to be underdogs, but they tried to achieve the maximum out of the resources they had. The good thing is, they knew what they were doing. Now the idea seems to have changed, with huge investments on reputed names.
Kolkata Knight Riders is the team that got better as the tournament went on. Gauta, Gambhir's KKR was well balanced. They had Sunil Narine, Andre Russell, Robin Uthappa, and Yusuf Pathan as their foundation and the team was built around this. The new squad for the upcoming season is an enigma. We will have to wait and watch.
Another team that works with some set doctrine is Sunrisers Hyderabad. They have been well balanced in the past seasons and have done well in the 2018 auction too, by filling in the spaces left blank in an erstwhile squad.
What they lacked was a solid middle order and a good wicketkeeper batsman, whom they have acquired now, with Yusuf Pathan, Manish Pandey, and Wriddhiman Saha all on their side.
All being said, the real delight of IPL is the anomalies and the unprecedented show offs that are intrinsic in its nature. As usual, let this IPL aid many newcomers to promulgate their presence in the international arena. Let's get set for the surprise package awaiting us in IPL 2018.