IPL 6: Team Preview: Chennai Super Kings
3.05K //
27 Mar 2013, 21:42 IST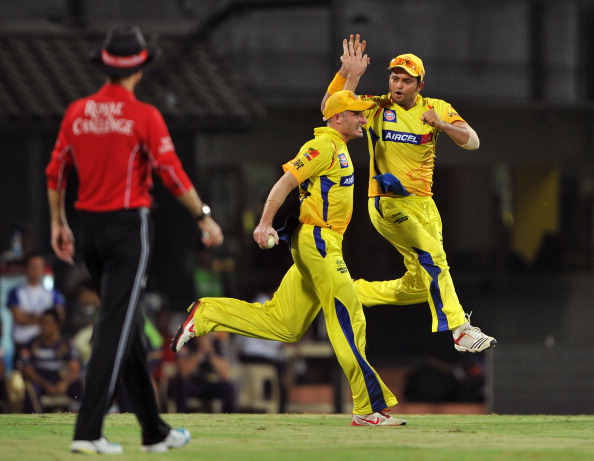 M.S.Dhoni-led Chennai Super Kings, undoubtedly, has been the most consistent of all sides which have contested the DLF IPL thus far. Though they have never entered any of the IPL seasons as the favourites to claim the trophy, they have made things happen eventually. Can anyone forget the way Albie Morkel managed to snatch victory from the jaws of certain defeat in a must-win match against Royal Challengers Bangalore last year? Given the fact that CSK has performed so well in all the IPLs held thus far, it is difficult to overlook their chances going into this season too.
From the beginning, Super King's management seems to be operating with the policy, "A bird in hand is worth two in the bush." As far as possible, they desist doing frequent chopping and changing as they prefer persisting with their squad more often than not. This, probably, is one of the reasons why they have been able to jell together as a cohesive unit and perform impeccably, day in and day out.
Now it is time for us to briefly analyse how this team has been lined up for this year's IPL.
Blessings and blows:
Blessed with Dirk Nannes and Mike Hussey:
Talking of changes, this year they have come up with a very important change. No matter how good a team CSK has been all throughout DLF IPL, they had been widely criticized for the lack of incisiveness in their bowling attack. For that very reason, this Chennai-based team has lost most of their matches while failing to defend imposing targets which were otherwise defendable.
Dhoni's bowling attack would have looked no different this year had they not roped in the Australian pacer, Dirk Nannes, in the auction. Having seen the way the southpaw had bowled before, when he played for Daredevils, Super Kings can hope for at least four good overs every match. He is also very much a wicket-taking bowler who has always been a miser when it comes to giving away runs. He should be considered as the biggest trump card for CSK for this year's IPL.
The other good thing which has happened for Super Kings is the presence of Mike Hussey for the whole of the tournament. As Mr.Cricket has retired from international cricket, his availability for the entire IPL season is completely assured. Though a shaky starter, once he gets his eye in, he can be devastating to say the least. His commanding presence and experience can ignite a team already packed full of energy and passion.
A big blow in the form of du Plessis' injury:
MSD and his men would not be amused knowing that they would be missing the services of Faf du Plessis for the first half of the season due to injury. Ever since he made his entry into the side, he has fit in well into the shoes of the destructive former opener Matthew Hayden. He fared pretty well during last year's IPL before surrendering his opening role to the seasoned campaigner, Mike Hussey, upon his return from national duty. His aggression at the top of the order gave the much needed boost for the two-times champion and so his absence could hurt them a lot.
However, no matter whosoever is absent, they have a better bench strength of overseas and local players to take stock of the situation.
Players to watch out for: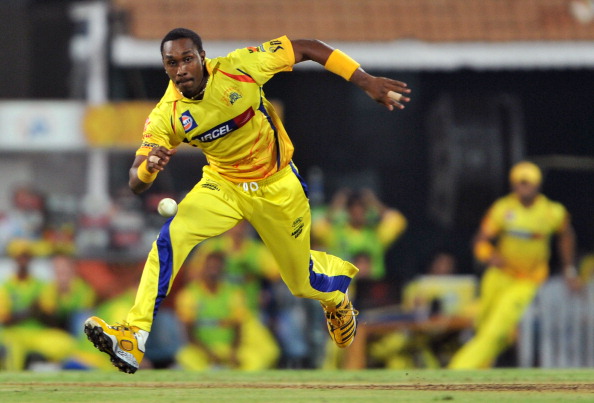 Super Kings have so many match winning players with them. Here is the list of players to watch out for:
Murali Vijay
This Tamil Nadu batsman is in the form of his life. After cracking a faultless century against Mumbai in the Irani trophy, he soon followed it up with back-to-back centuries against the visiting Australian team. He is a very dangerous batsman for the opposition if he finds himself in ravishing form. No ground is big enough if he gets his willow do the talking. With Mike Hussey most likely to be his opening partner, he will be able to pace his innings pretty nicely.
Albie Morkel
This South African all-rounder just needs a couple of overs to change the game entirely on its head. This dashing southpaw bats very low down the order and yet he does what is expected of him by winning matches from unimaginable situations. He requires just a couple of balls to get his eye in and once he does that, it is impossible for anyone to stop him. Virat Kohli can perhaps describe his batting much better.
What more motivation does one require than being adjudged the Man of the Series in a tournament as important as the Border-Gavaskar trophy? This Tamil Nadu spinner has just been conferred with that honour at the conclusion of the Ind-Australia Test series, for having destroyed the men from down under on the turning tracks. The confidence that he will carry going into this year's IPL will be enormous and so he could really test a few batsmen, especially those from overseas.
Dwayne Bravo
It is true he gives away too many runs as a bowler but he generally makes it up by picking up wickets when they are most needed. Not to mention he is supremely athletic as a fielder. When it comes to batting, he is as devastating as the others in the DLF IPL, let alone Chennai Super Kings. He can come at any position in the batting order and take the attack to the opposition right away. He is a natural stroke player, much like most of his Caribbean contemporaries.
Suresh Raina
Whatever has been said about Dwayne Bravo is applicable to Raina too, except for the fact that most of the times he bats at No.3 or 4. This specialist of the shorter version of the game can play a long innings and can also hit some astonishing shots over long on and mid-wicket. When the balls lands in his slot, he goes for the kill straight away. He can do both the anchoring role and the finishing job, which is a very rare gift a cricketer can possess.
M.S.Dhoni
And last but certainly not the least, it cannot be forgotten that this squad is being captained by a man who just gave a 4-0 drubbing to the Australians, completing the revenge which was eagerly expected by one billion Indians. So, brimming with confidence, he can bring the IPL trophy back to Chennai, if he manages his resources judiciously.
It looks in many ways a winning side, with very little weaknesses to spot. If everything goes well, this team should be the overwhelming favourite to claim the trophy for the unprecedented third time.
The only grey area for the team from Chennai is their bowling which they need to improve, so that they can defend their scores. Otherwise, they are extremely good in other departments of the game.
The Squad:
M.S.Dhoni (capt & wk), Srikkanth Aniruddha, Baba Aparajith, Ravichandran Ashwin, Subramanian Badrianth, Dwayne Bravo, Akila Dananjaya, Faf du Plessis, Ben Hilfenhaus, Jason Holder, Michael Hussey, Imtiaz Ahmed, Ravindra Jadeja, Shadab Jakati, R.Karthikeyan, Nuwan Kulasekara, Ben Laughlin, Ronit More, Albie Morkel, Chris Morris, Dirk Nannes, Suresh Raina, Ankit Rajpoot, Wriddhiman Saha (wk), Vijay Shankar, Mohit Sharma and Murali Vijay.