IPL 2018 Retentions: Decoding Kings XI Punjab's policy
2.69K //
04 Jan 2018, 23:45 IST
The buzz around the Indian Premier League is back. The franchises announced their retentions on Thursday (4th January) in Mumbai. Each team had a purse of INR 80 crore and they could retain a maximum of 3 players before the auctions.
There were quite a few surprises in the pre-auction retention and one of them is Axar Patel, who has been retained by the Kings XI Punjab. When a lot of them were doing their predictions on which player would be retained, David Miller would've topped most of the lists.
Hashim Amla and Glenn Maxwell would've also featured on the list. Marcus Stoinis and Sandeep Sharma have done for them as well. So, the Punjab franchise did have a few choices, but they went for Axar Patel.
Let's have a detailed look at Punjab's retention choice and why they have gone for the Gujarat all-rounder.
Why has only Axar Patel been retained?
Just ahead of the deadline to announce the retention list, Virender Sehwag, Punjab's mentor-cum director of operations revealed that the franchise was looking to retain only one player (pre-auction). Hence, all predictions started on which player might be retained. And out of all the players discussed, Axar Patel would've been one of the least expected ones to be retained.
Even though he made his first-class debut in 2012, Axar Patel was first identified when he played for Kings XI Punjab in 2014 (7th edition of the IPL). And he has been pretty consistent since his debut season.
However, it was his form over the last year which might have turned it in his favour. Let's have a closer look at some of his stats.
In last season's IPL (where Punjab narrowly missed out on the playoff spot), Axar Patel played all 14 games and was very good with both bat and ball. He scored 227 runs at an impressive strike-rate of 140.12. He was the team's 6th highest run-getter for the season. With the ball, he took 15 wickets at an economy of 7.54. On the back of this form, Axar was recalled to the Indian ODI squad and he took 10 wickets in 8 ODIs at an excellent economy of 4.43.
Hence, he has been in very good form. Also, his all-around ability helped his cause. At the moment, a lot of teams are vying for utility players who can contribute in every department. Also, having played every game for Punjab over the last 4 seasons, the 23-year old Gujarat all-rounder might know the conditions of Mohali (most probable home ground for Punjab) very well.
One more factor that might have influenced Kings XI to retain Axar might have been the fact that spinners have done really well in the past few seasons of the IPL. Also, since Axar is still young and has been consistently in and around the Indian team, the franchise would've felt that he might be the right man to take the team forward (though he may not be the captain).
Hence, Axar having played 59 games in the IPL (all for KXIP) will be eager to repay the faith the franchise has shown in him.
Why were some of the star players not retained?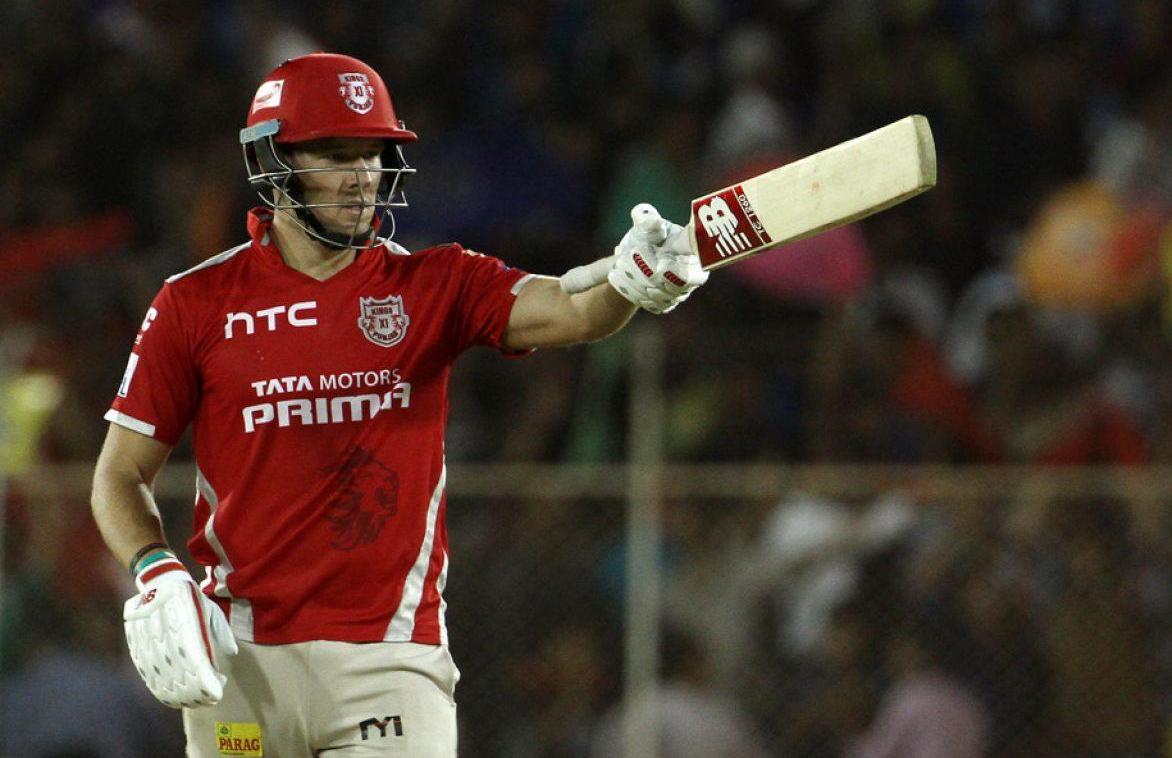 David Miller has been in stellar form in recent times. He scored the fastest-ever T20I century against Bangladesh in October last year. He's been pretty consistent in ODIs as well (370 runs at 61.67 in 2017). He also is one of the leading run-getters for the franchise (with 1687 runs in 71 games).
However, his form in the last couple of seasons of the IPL has been very disappointing. In 2016, he scored a mere 161 runs in 14 games (at 16.10) with a highest of just 31. In 2017, his numbers weren't great either. He scored 83 runs in 5 games and those came at a strike-rate of 103.75. Thus, his IPL form would've prompted KXIP to let go Miller.
Every time Glenn Maxwell scored runs, KXIP did well. And that was the case when he decimated attacks in 2014 and took Punjab to the finals. However, since his stellar season in 2014, Maxwell has failed to replicate that sort of form. His numbers are as disappointing as Miller's. He has 634 runs in 35 innings (at 21.33) over the last 3 seasons. Moreover, Sehwag openly criticized Maxwell's inability to stand up during the crucial stages of last season. Hence, Maxwell was not a surprise exclusion.
The surprising exclusion was that of Hashim Amla. He did everything a KXIP could've asked for. He scored 410 runs in 10 games (at a strike-rate of 145.83) last season which included a couple of fantastic hundreds. However, the Punjab think-tank would've thought that a deduction of 8.5 crores would've been a little too much for Amla.
Sandeep Sharma, Wriddhiman Saha and Marcus Stoinis are effective players and have done well for KXIP, but the franchise probably didn't want to dish out a lot of money on them.
What could probably be the strategy of KXIP in the auction?
Miller, Maxwell and Amla were some of the favourites to be retained. But the Punjab franchise would've given it a lot of thought before deciding to retain only Axar Patel.
Miller has been in good form for South Africa, while even though Maxwell has done well in Sheffield cricket in Australia, he has been dropped from Australia's ODI squad. And Amla has scored runs consistently over the last few years now.
Hence, with three Right to Match (RTM) cards available, the Punjab franchise will look to use all of them and will probably go on the form of the players. KXIP will look to use their RTMs wisely. Amla might be one of the RTMs. They might also go for Miller if his bid isn't too high. Also, they might look to use at least one of their RTMs for an Indian player (Saha or Sandeep Sharma).
They will also be vying for a player who can captain the team and lead from the front. Hence, KXIP will be one of the teams to watch out for in the auctions.