Satire: Ravindra Jadeja retires from the IPL
21.40K //
21 Mar 2013, 10:31 IST
Disclaimer: This is a satiricial piece of fiction, and has been written with a humorous intent.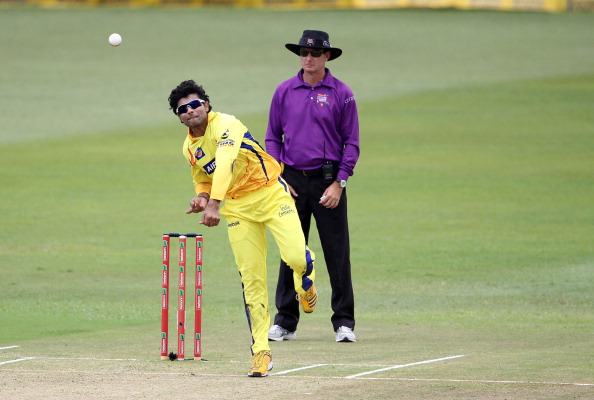 In a shocking turn of events, Ravindra Jadeja, on Twitter, announced that he will not be playing IPL anymore. His tweet read, 'I announce my retirement from IPL. Thank you CSK for making me a hero. Love!' Jadeja also confirmed it through his Facebook status that read, 'Yes. I've decided to hang up the boots'. Shahid Afridi was the only non CSK player who 'liked' Jadeja's Facebook status.
"People never take me seriously. That's the reason why I've also hung my boots next to the door of my room in the team hotel. You can go and have a look," Jadeja told reporters after Team India's net session in Delhi today. When asked for the reason behind this sudden decision, Jadeja said he'd like to concentrate on Test Cricket and chase his dream of becoming India's most successful Test captain.
N Srinivasan has welcomed this decision of Jaddu with open arms. "I personally gave Jadeja a hug and thanked him for increasing our chances to win the Indian Premier League by this decision of his." MS Dhoni, however, was terribly disappointed and requested Jadeja to reconsider his decision. "If Jaddu isn't in the team, how can I take the game to the last over? There won't be enough target for us and we will win in the 13th or the 14th over itself." Albie Morkel was a touch disappointed too as he was quoted saying, 'Oh. Am I the worst pinch hitter in the team now?'
Jadeja also announced that he will be associated with IPL 6 in some way or the other. "I am considering all the options. I can be a studio expert or a commentator. I can take over the coaching duties of CSK. But, personally, I'd like to be a cheerleader. I've always been an entertainer. I've made people scream and shout. I'd like to continue doing that," he said. "My favorite memory is the outside edge that went for a boundary and won us the game against the Royal Challengers last year," he added.
Sachin Tendulkar refused to comment on the topic saying, retirement is not his cup of tea. The Indian team has decided to form a guard of honor when Ravindra Jadeja walks out to bat during the 4th Test against Australia as a mark of respect for the person who changed the way T20 cricket is played. ICC CEO Dave Richardson said on Twitter that T20 cricket might become extinct if shocking instances like this continue to happen.
The other team owners were pretty tensed after Jadeja's retirement news broke out. Shah Rukh Khan, owner of Kolkata Knight Riders said, 'Oh Lord Narine. We've lost our 12 men vs 10 men advantage against CSK now.' Royal Challengers team owner Vijay Mallya, however, was confident that he can convince Jadeja to reconsider his decision. "I will catch up with him for a drink, or two… or three.. or four… and ask him to come out of retirement."
Disclaimer: This is a satiricial piece of fiction, and has been written with a humorous intent.