The other shade of Murali Vijay
4.86K //
30 Mar 2013, 21:09 IST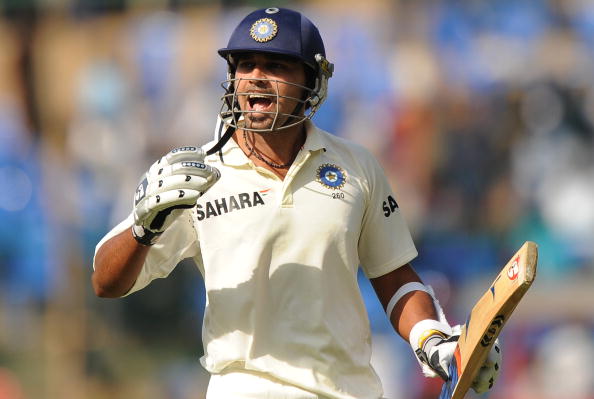 The tattoos on his arms, the jigs he did after taking a catch, the odd rumours of a brawl in a pub – everything about Murali Vijay seemed to suggest that he is the new age commercial era cricketer, a player of immense value in the slam bang version of the game but not good enough for the demanding rigours of Test cricket. It's only the yellow jersey that turns him on, the joke went around.
Vijay made his Test debut in 2008 after sharing an eye catching 462 opening stand with Abhinav Mukund for Tamil Nadu but with Virender Sehwag and Gautam Gambhir going strong, opportunities were too few and far in between. It was on the tour to the West Indies in 2011, which was skipped by many senior members of the Indian team, that Vijay got an extended run of three Tests. But he floundered the chance with a dismal performance (72 runs at 12.0) to lose his spot in the squad and another pathetic show in the recent Ranji competition (138 runs at 17.25 with a best of 42) pushed Vijay out of the horizon.
Or so it seemed. Quite surprisingly, he was picked for the Irani Trophy tie and the stars appeared to align themselves in favour of Vijay. A polished century on a greenish track, Gambhir's poor run and Wasim Jaffer's advancing age conspired to get the stylish right hander back in the national side after 18 months.
India began the Border-Gavaskar campaign with a comprehensive 8 wicket win in Chennai but for Vijay, things were far from comforting. After being undone by a searing yorker in the first innings, he threw his wicket away with a loose uppish drive in the second dig while chasing a paltry score of 50. Once again there were question marks on his place in the side. But amidst the calls for his head, skipper MS Dhoni was adamant to give his CSK teammate a longer rope, patiently waiting for him to deliver.
And boy, did he deliver.
By the time the fourth and final Test in Delhi got over, Vijay had accumulated 430 runs, more than anyone else in the series at an impressive average of 61.42. He was also the only batsman in both sides to register two centuries in the series, emerging as one of the chief architects of the whitewash. After playing a central role in two massive partnerships that set up the wins in Hyderabad and Mohali, Vijay was one of few batsmen who managed a decent outing on the treacherous Kotla surface.
But more than the actual runs, the manner in which he went about his job was more impressive. Vijay's mastery over wide range of strokes is well documented in the annals of IPL but instead of being eager to showcase them, he was keen to play on the merit of each delivery. Calm and composed on the crease, he was happy to see off early aggression from the bowlers and was ready to grind through spells of low scoring rate, far removed from his IPL avatar where he would rather hit his way out of trouble. Instead of the number of boundaries, the number of hours spent in the middle mattered more.
Despite being the stroke-maker he is, his ability to rein on his natural instincts and play second fiddle in the long partnerships testified to his new maturity levels. After a surviving a tough first session in Hyderabad, while Cheteshwar Pujara raced away to a double century, Vijay remained unhurried and moved at his own pace. The long hops and full tosses were duly dispatched but there were no needless attempts to outdo his partner.
Similarly, in Mohali, the debutant Shikhar Dhawan went bonkers and smashed a record-breaking hundred but Vijay, batting at the other end, instead of getting carried away on a good batting surface, ensured that the advantage given by Dhawan's innings was maximized.
In the final Test, the uneven surface at Delhi brought out another dimension of Vijay's batting to the fore. Batting was difficult on the crumbling pitch and Vijay, at the start of his innings, was beaten a few times and nicked a couple from the pacers that fell short of the slips. But instead of getting unduly worked up about it he remained unflustered and carried on to score a valuable 57 before eventually falling to a snorter.
With such a prolific showing, Vijay is now assured of a longer run in the side. But there are bigger tests that await him. The next assignment for the Indian Test team is a trip to South Africa in November and it is there the 28 year old will have his trail by fire. Facing the combined might of Dale Steyn, Vernon Philander, Morne Morkel and Jacques Kallis in favourable conditions is going to be a stern test, immeasurably higher than the one he faced from Pattinson and Co at home.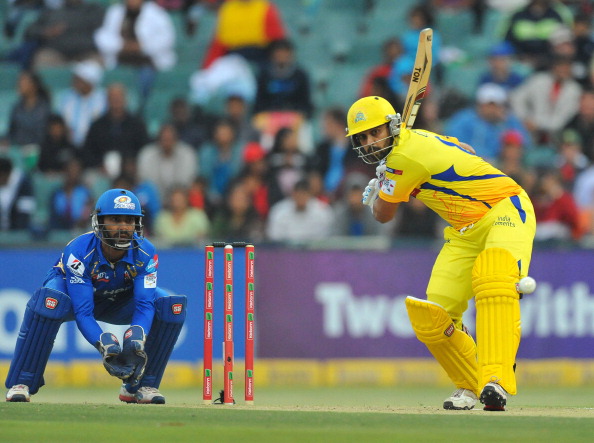 But that tour is still a long way away and before that there is a small matter of the IPL. With the sixth edition of annual extravaganza round the corner, the yellow kit is set to reappear and with it the flashy version of Vijay. Rather than seeing off hours, the CSK star opener will be teeing off, secure in knowledge that he has, to quite an extent, passed the test of the five day version.
Post script: Woorkeri Raman, Laxman Shivaramakrishnan, Sadagoppan Ramesh, Sridharan Sriram, Murali Kartik, Laxmipathy Balaji, Hemang Badani, Subramanium Badrinath, Dinesh Kartik – Tamil Nadu cricket has always produced cricketers with great potential but most of them have not been able to do justice to their talent in the international arena. Vijay's career finally seems settled and now it is up to him to make sure that he doesn't squander this opportunity like many of his illustrious state mates did.