"We are very much in the tournament"- Rohit Sharma
2.06K //
20 May 2014, 15:23 IST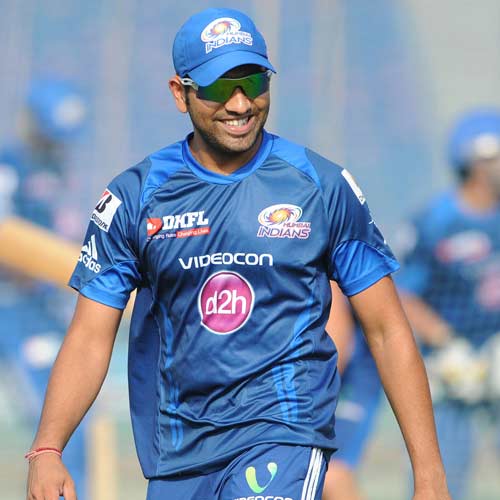 After the unexpected 25 run victory over the powerful Rajasthan Royals on Monday, Mumbai Indians' skipper Rohit Sharma expressed confidence in his team by stating that MI is still 'very much in the tournament'.
"Although things didn't go our way, we have to now keep moving forward. You never know what can happen; we are still very much in the tournament," he said after the match that placed MI 6th on the points table.
Despite the presence of talented players in the side, MI did not have a great start to the tournament with 5 straight losses in the UAE.
"I know that the squad we have got is a talented one and has a lot of potential. But we were not able to put things together at the start of the tournament. We lost five out of five games in the beginning - that was not acceptable. With a team like this, I wasn't excepting such a performance. But it happens. We have to move on now." Rohit accepted.
Rohit, who claims to be ready to face the strong KXIP in the next match, agreed he had an enjoyable experience with the Ahmedabad crowd.
When asked about the difficulty in batting on a slow wicket, Rohit said, "Posting 178-odd runs on this wicket is never easy, because as you saw, the wicket was turning and it wasn't easy to hit the ball. I am really happy with the way we batted today."