Where does Team India go from here?
1.83K //
14 Mar 2012, 19:30 IST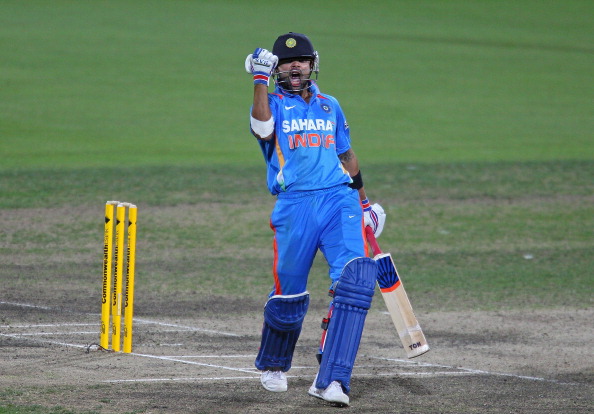 In a way, coming back 'home' couldn't have been celebrated in a better way by India than by plundering runs against Sri Lanka at Mirpur. We were at ease finally, after more than 3 months of a grueling pace and bounce interrogation by the burly Australians. The setting was once again calm and peaceful as neither the bat nor the ball made that hurried maneuver over a batsman's midriff. Despite the strike being rotated regularly, there were no 3′s taken yesterday. To put that into perspective, batsmen ran 3 runs 46 times in the recently concluded CB series, with an average of 3 threes every match. Just another example to show that we're back in the comfortable setting of short boundaries and turning tracks. Dabs to third man will not result in edges carrying to slips, extravagant cover drives will find the ball racing past the fielders rather than into the waiting hands of the slip cordon, and part time spinners, can't-hit-boundaries-outside-Asia 'all-rounders' will cement their places in the playing XI.
The only player we've brought back from the Aussie tour with more confidence than before is Virat Kohli (and maybe Umesh Yadav, as far as Tests are concerned). After the prolific 2011 he had, he's looking good to better that mark in 2012, including in Tests this time. His partnership with Gambhir in Mirpur was yet another example of their flourishing record in the subcontinent.
But what does the pre 2013-14 era of 'home' matches mean to the fans? They're not really dying to see Virat and Gambhir or Dhoni and Raina score tons of runs on flat pitches; and that's not because it's not pleasing to the eye but because there is no purpose to it after the England and Australian tours. There's India-Pakistan at Dhaka on Sunday of course. That'll still be electric, but its epic quality lies in the fact that it's a rare meeting, unlike India playing Sri Lanka which seems like a repeat telecast every single time. After the Asia Cup and IPL, we go to Sri Lanka for 3 Tests (well, of course). It's not like hosting New Zealand, England and then Australia for extended tours is going to be an easy task, but even winning against them comprehensively is not going to change anything. There's nothing before 2013 that can elevate the level of Indian cricket. There's a T20 World Cup in Sri Lanka this year, but sandwiched between IPL and Champions League, it's going to be a gluttony of the slam bang version for the public.
Also, it's not the BCCI's motto to do what is required for the game. We, the session-by-session viewers and the 'see he's building pressure with just 13 off the last 6 overs' fans will step down gradually to join the 'wait let's watch the last 5 overs' and 'score kya hua hai' crowd. We'll find it difficult to enjoy the victories in the same manner that we did before. There's that 100th ton still to look forward to, but without the sense of it coming at a grand occasion, it's going to be an anticlimax for sure.
The last couple of years have been the best years for Indian cricket, climaxing perfectly in Mumbai on 2nd April 2011. It's been a downhill journey ever since then (home victories notwithstanding). And now we face almost 2 years of not being given a chance for redemption. That said, there is still a lot that the BCCI can do to salvage something out of the situation. Here are some tips:
1. Dravid's retirement will now force the selectors to pick both Rohit Sharma and Virat Kohli for the Test squad. Which would be reason enough to bring a few sleeping fanatics out and watch this 'somewhat' new face of Indian cricket. Cheteshwar Pujara was sublime during his 72 in Bangalore in 2010 but unlucky to have faced Steyn's fury in South Africa when everything else was crumbling around him. If nothing else, maybe the sense of the unknown, in the form of a brand new middle order. will bring the viewership for the home Tests.
2. Umesh Yadav was the 'look-we-have-it-too' card for the pace lovers of India in Australia. There have also been a certain Varun Aaron and Ashok Dinda who made things lively at the international and domestic level respectively, last year. Trying them out in the shorter and then gradually in the longer format may give the Indian bowling attack some momentum after all the stagnation of the PKs and VKs. Despite both of them being effective in patches, it's not practical to expect them to set the world alight when India goes fishing again in turbulent waters outside the subcontinent.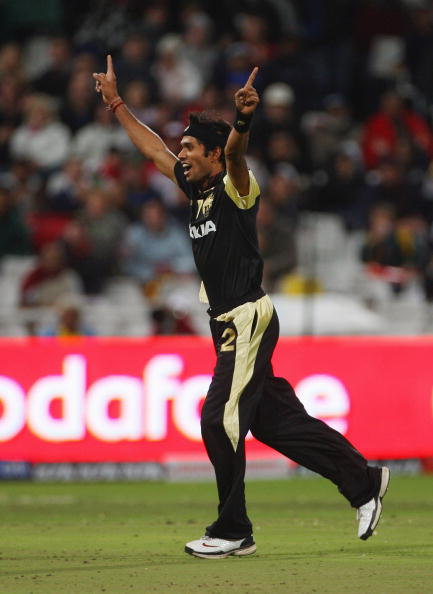 3. Invest in Test match opening batsmen and monitor the performances of Murali Vijay and Abhinav Mukund. Rift or not, shoulder injury or back spasm, Virender Sehwag is not the best choice for a long-term result-driven team. All the more so in the post-Dravid era where batsmen following the openers will be not be 'as solid as a rock'. Gambhir can still hold onto that spot but back in the subcontinent where his late cuts will get him singles and quick runs rather than a long walk back to the pavilion, he's in danger of forgetting that he needs to work on his technique if he wants India to do better the next time they are travelling away.
4. With Harbhajan Singh failing to do wonders in the domestic circuit and Ashwin's continued good performances, there's not much to be changed on the spin front other than maybe trying out two specialist spinners now that we're stuck here for some time. Pragyan Ojha was brilliant against the West Indies last year but he's still untried on foreign pitches and it's been a long time since Amit Mishra made any kind of claim for the second spinner's role. Rahul Sharma is the obvious choice after Ashwin in these circumstances and the selectors must also not shy away from trying someone like Iqbal Abdulla.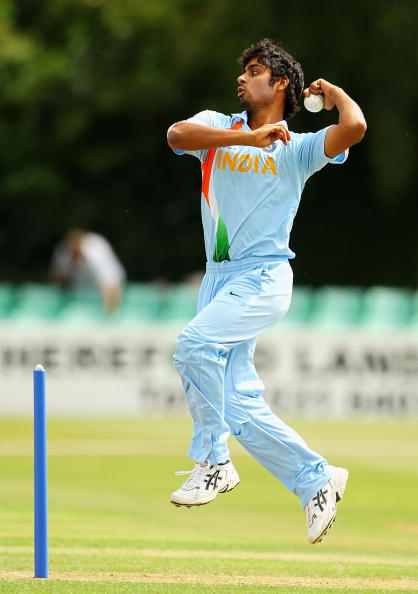 5. Finding an all-rounder sits right on top of the priority list for Team India. Ravindra Jadeja and Yusuf Pathan can be inducted in the home squads but they have been time and again found wanting outside the subcontinent. Irfan Pathan has been able to maintain his status quo ever since being given a second chance but he needs to be more consistent over this year and try to somehow squeeze into the Test side and Dhoni's list of preferential-treatment-getters.
Without any changes whatsoever, the same team that went to England or Australia is capable of winning all the series and tournaments that come their way till 2013. They may as well. But if we haven't learned anything in the past year, then what's the point of looking at the future?