Formula One as a sport originated in Europe. With the proximity of most of the tracks in that part of the world and the fact that most of the teams are either owned or registered there, the bulk of the teams are based in Europe.
Haas Racing team is one of the exceptions as the team is based out of the United States.
Mercedes
Mercedes with its drivers Lewis Hamilton and Valterri Bottas is based out of Brackley in the United Kingdom.
Red Bull
Red Bull had taken over the operations from Jaguar in 2004. The team base is situated at Milton Keynes in the United Kingdom with its origins traced back to the Stewart Racing team.
Ferrari
Ferrari's headquarters have been situated at Maranello,Italy ever since the inception of Formula One. With their own private testing track at Fiorano, Ferrari and Maranello have a rich history in the sport.
Mclaren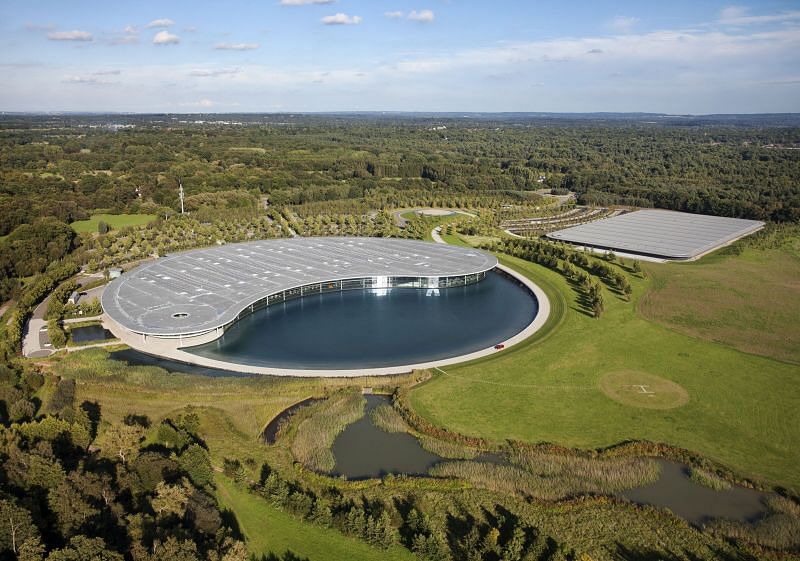 Mclaren has set up a state-of-the-art facility, the Mclaren Technology Centre at Woking in the United Kingdom.
Aston Martin
The Aston Martin team traces back its origins to the Jordan Racing team that was a prominent presence on the Formula One grid in the 1990s. The team has its base set up in Silverstone, United Kingdom
Alpine
The recently rebranded Alpine traces back its origin to Benetton in the 1980s and 1990s. The team has a rich history of success and is based out of Enstone, United Kingdom.
Alpha Tauri
The Red Bull sister team took over the reins from Minardi, a perennial backmarker based out of Faenza, Italy.
Haas
The only American team on the grid, Haas is one of the few exceptions that are not based out of Europe. The team has set its base at Kannapolis, United States.
Alfa Romeo
Alfa Romeo's base at Hinwil, Switzerland traces back its origins to the Sauber Racing team. The team has been a prominent presence since the 1990s.
Williams
Williams, one of the legendary teams of the sport have their base at Grove, United Kingdom. The team has been a permanent presence since its inception in 1978.