10 Chris Gayle tweets that prove his love for Cristiano Ronaldo
27.39K //
07 May 2015, 12:21 IST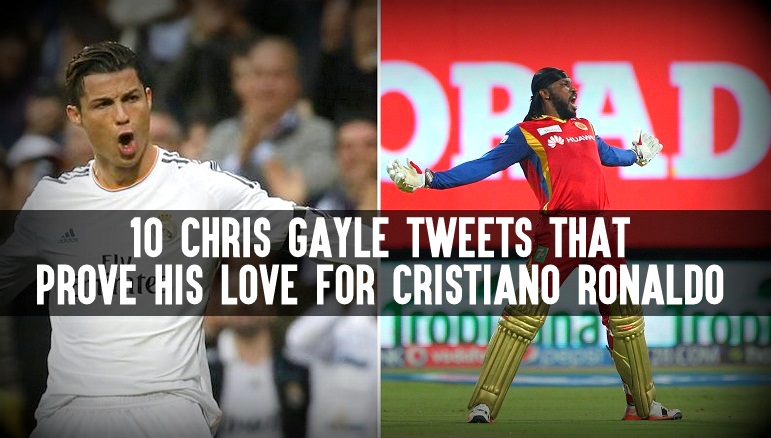 "I missed the last game, spent the day in bed, so I was fresh. I'm a Cristiano Ronaldo fan and I told them if I got a hundred, I'd celebrate like him," Chris Gayle told reporters when asked why he had chosen to copy the Ballon d'Or winner's celebration.
Gayle, an ardent Real Madrid and Ronaldo fan, had celebrated his 14th hundred from just 46 balls in the Indian Premier League last night with a celebration of his favourite player.
The world of sports seems to have caught up with the Real Madrid forward's celebration as it wasn't the first time an athlete had emulated Ronaldo's trademark celebration. And, it was high time the West Indies batsman did it himself.
Gayle's love for Ronaldo is not unknown to the world as he is often found ranting via his Twitter account during match days, even going demented at times whenever Ronaldo would grab a goal.
Here are 10 tweets by Gayle that prove his love for Cristiano Ronaldo:
Letting the world know
---
His love for Ronaldo confuses him at times
---
Engages in banter when needed
---
More banter
---
Some more banter
---
"Not the Tino Best'
---
Gayle feeds on Ronaldo's goals
---
Ronaldo keeps Gayle up all night
---
Always connected
---
He'll even RT you if you talk about Ronaldo. Like he RT'ed me!