The anticipation of seeing a lesser known name when he joins a certain football club of high reputation in Europe is always high. To witness a player coming from far off land is always thrilling.
What will unfold is a mystery, for the players, the club and the spectators as well. But the top leagues in Europe are a test for every footballer that cannot be ignored. Many names made it big in other continents and then moved to Europe for widespread fame and wealth.
While some names are forever etched in our memories, some are forgotten, but not beyond clue and remembrance. A mention of their exploits, their playing style and their glimpses remind us of what we witnessed of them, however savory or unsavory it was.
So, here are the five forgotten footballers who are still plying their trade in South America.
#5 Felipe Melo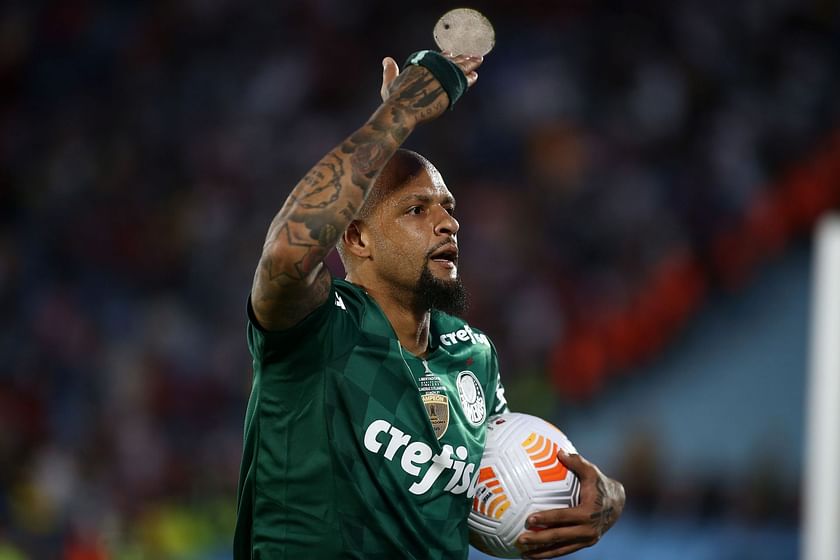 Juventus fans will always remember Felipe Melo as one of the biggest blunders their club made. The 2009 Confederations Cup was a turning point for the player, who put in a string of very impressive performances.
In 2009, Juventus won the race for his signature and signed him from bitter rivals Fiorentina for €25 million. However, his reputation as a defensive midfielder, came crashing down during his two-year stint in Turin.
He was even declared the worst Serie A footballer of the 2009 season and bestowed with the 'Bidone d'ore' award, a satirical rendition of the 'Ballon d'Or'. Antonio Conte did not fancy the Brazilian in his team and sanctioned his exit to Turkish side Galatasary.
It was in Turkey that he reignited his career and won consecutive laurels in the form of the Turkish League thrice and the domestic cup twice. The midfielder then made a comeback to Serie A upon being signed by Inter Milan. After a one-year spell with the Nerrazuri, he left Europe for good and joined Palmeiras in Brazil.
Melo is in his fifth season now and has been a crucial part of the team. The 38-year old has won the Copa Libertadores twice and the Brazilian Serie A once.
---
#4 Filipe Luis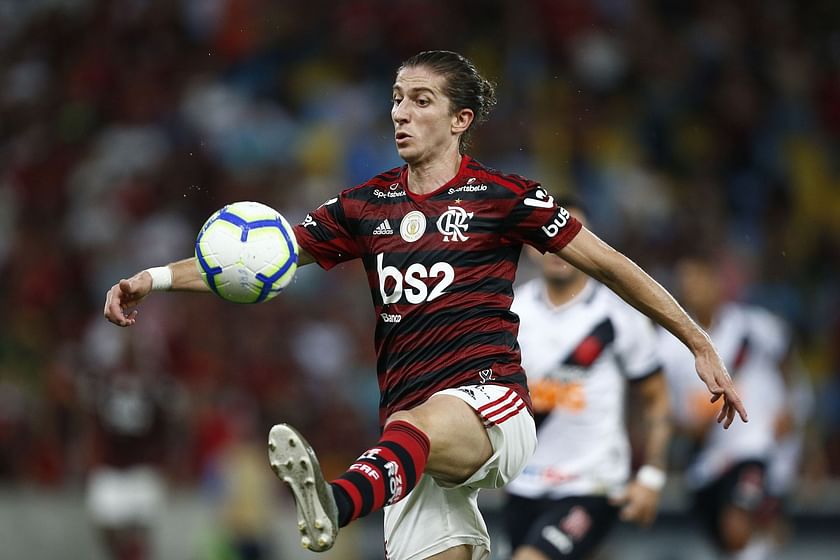 An important part of Atletico Madrid's years of glory, Filipe Luis was once named among the best left-backs in the world. The Brazilian made a name for himself through his galloping runs on the flanks and his ability to go up and down throughout the 90 minutes.
His career took an upward trajectory following his performances at Deportive La Coruna between 2006 and 2010. The player was then signed by Los Rojiblancos where he thrived under Diego Simeone and reached his full potential. Luis won La Liga with them, a title that Atletico won after a barren period of 18 years.
In 2014, the Brazilian was signed by Chelsea where he failed to establish himself as the first-choice left-back. After his one-year spell in England, he was back at Atletico after winning his second Europa League, UEFA Super Cup and his second Champions League final.
He did win the Premier League in his solitary season in England after making 15 appearances in the English top-flight. Luis concluded his second spell with Los Rojiblancos in 2019 and moved to Flamengo in his nation.
The left-back is going strong in Brazil having made over 100 appearances for the club. He is enjoying a trophy-laden stint having won the Copa Libertadores (2019) and the Brazilian League (2019, 2020) among other trophies.
#3 Luiz Adriano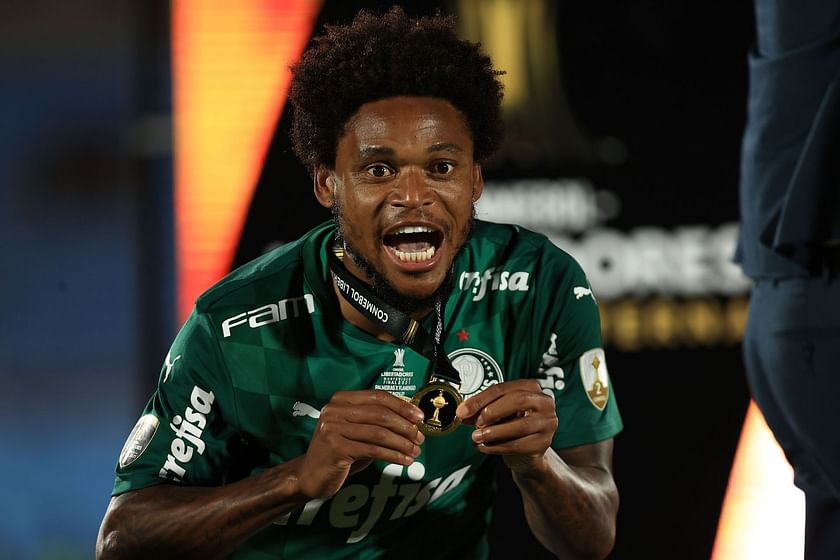 Many South American footballers have risen to fame by playing for Shakhtar Donetsk. The club has made huge profits too by striking the iron hot at the right time. Although Luiz Adriano wasn't sold for a big fortune, he did make a name for himself in Ukraine and gave the best years of his career to Shakhtar.
In a spell that lasted from 2007 to 2015, the striker made 271 appearances for the club and scored 128 times while also assisting a decent 46 goals. However, his prolific nature went missing in Italy when AC Milan brought him to Serie A for €14 million.
Initially, it seemed like they had gotten themselves a good bargain, but in reality it was quite wasteful. The Brazilian was off pace against defenders in Serie A and was too easily outmuscled. He managed a disappointing tally of four goals and assists each in 33 Italian top-flight appearances.
Milan soon realized that this move would not pay dividends and offloaded him to Spartak Moscow. A brief two-year spell in Russia saw him regain his form and confidence, which he took with himself to Brazil in 2019. The 34-year old has found the back of the net on crucial occasions for Palmeiras and helped them to two successive Copa Libertadores titles.
---
#2 Roque Santa Cruz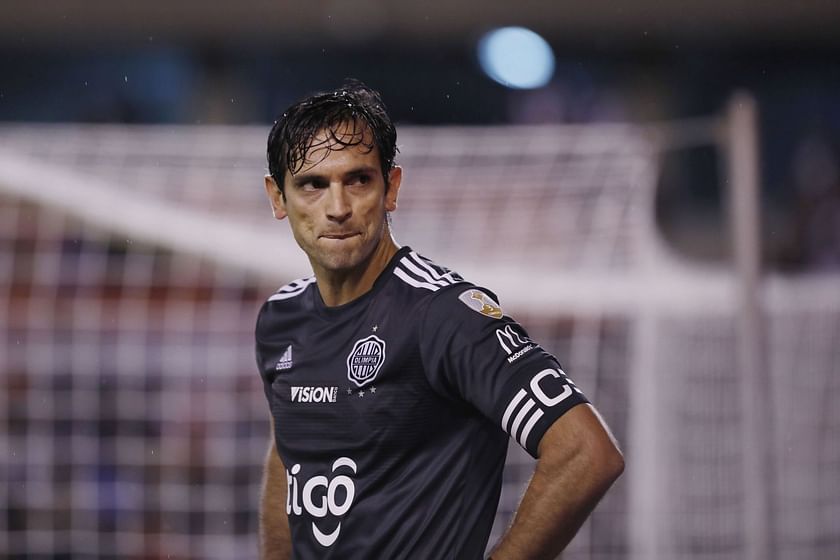 It is not a piece of cake to enjoy a professional career in football at the top level for almost more than two decades but Roque Santa Cruz is an exception. The 40-year old striker has aged like a fine wine and hardly seems to have any plans to stop.
He was not the most prolific striker during his time in Europe but was good enough to play for Bayern Munich from 1999 to 2007. Needless to say, his trophy cabinet does not lack silverware courtesy of his spell with the German giants. The striker boasts five Bundesliga titles and one Champions League trophy.
Premier League fans best remember him as a one-season wonder where the Paraguayan really turned on the heat and recorded the best numbers of his career. Playing for Blackburn Rovers in the 2007-08 season, he scored 19 times in the English top-flight and provided 8 assists.
Manchester City signed him for €21.5m in 2009, but that turned out to be a very underwhelming signing. Loan spells at Real Betis and Malaga in La Liga followed after which he also went to Mexico for a brief period. Santa Cruz finally returned home in 2017 to his boyhood club Olympia Asuncion.
He has been racking goals for fun since then and recently made a transfer to Libertan Asuncion in January 2022. The Paraguay striker's place in South American folklore is undeniable.
---
#1 Frederico Chaves Guedes (Fred)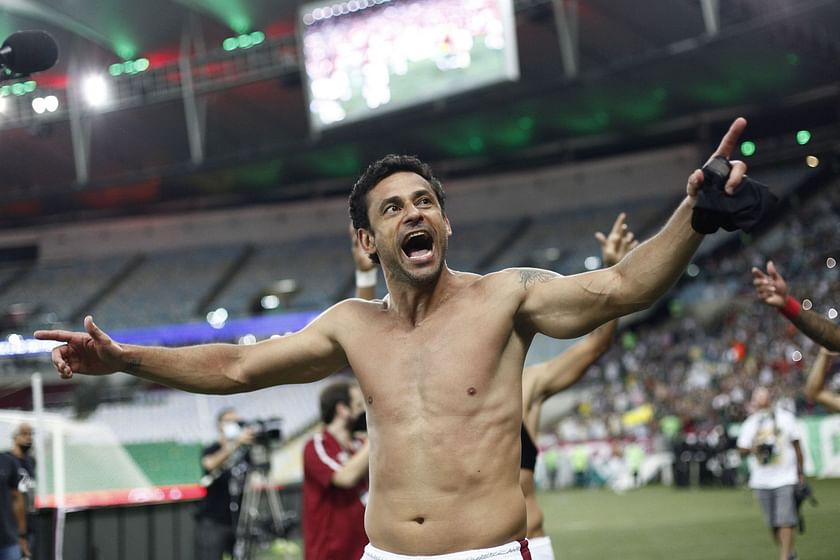 The first image for the modern football fan that comes to mind when someone talks of a footballer called Fred, is the one from Manchester United. However, it was not that long ago when Frederico Guedes (Fred) was the big South American star.
The Brazilian striker has spent the best part of his career at his native level, however when he landed in Europe at Olympique Lyon, he did not disappoint. From 2005 to 2009, he helped Lyon to to three consecutive Ligue 1 titles. Fred was fast, had predatory instincts inside the box and as a finisher his ability was never in doubt.
He scored 43 times in 126 appearances for the French outfit in all competitions before returning to Brazil in 2009. It was in early 2010s that he started games regularly as the centre-forward of the Brazilian national team. He carried Selecao to the Confederations Cup triumph of 2013 through his efforts and goalscoring spree.
However, the 2014 World Cup was a dipping point in his career, and after flopping at the biggest tournament, he announced his retirement. The 38-year old joined Fluminense in 2009 and stayed with them till 2016.
He then moved the outfit to Atletico Mineiro in 2017, from where he moved to Cruzeiro in 2019 and is now back at Fluminense again. Though the outfit has changed, Fred has remained synonymous with goals in Brazil and continues to exhibit his prowess in front of the goal.