As players explore the world of Minecraft 1.19.3, the number of chunks that must be loaded grows, eventually putting a significant strain on the system. Considering that the sandbox title has been out for over a decade, the community has already come up with several performance mods to drastically improve the gameplay experience.
One of the most popular performance mods for Minecraft is OptiFine. This mod not only increases the game's FPS, but also provides a bunch of new video settings for players to tweak. While there are many other well-known performance mods like Sodium and Lithium, OptiFine will always be considered the most established option. Given below are the simple steps required to download this mod for the game.
---
Steps to download OptiFine for Minecraft 1.19.3
1) Go to the OptiFine website and download the latest version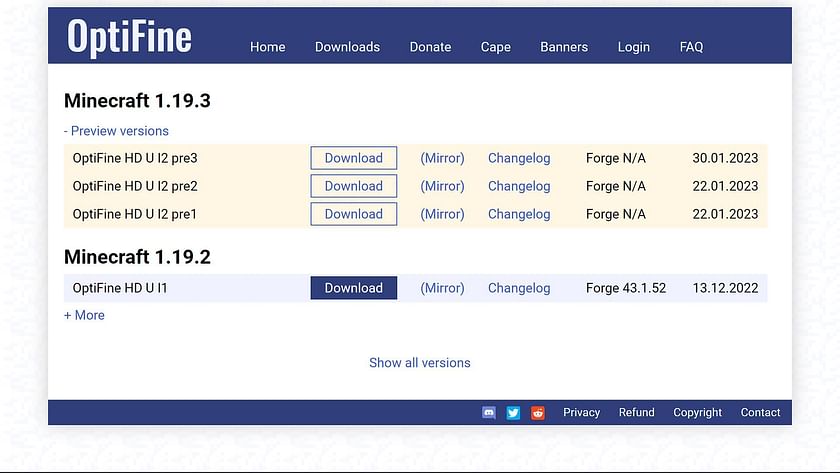 First, you must head over to OptiFine's official website. Simply search for the mod and open up the Downloads section from the search results. In this section, you will find mod versions for both 1.19.3 and 1.19.2.
Since the 1.19.3 version is fairly new, OptiFine developers are still working on this mod, which is why it's only available as a preview for the 1.19.3 version.
Simply click on Preview Versions and download the latest version of the mod by verifying the date that it was released.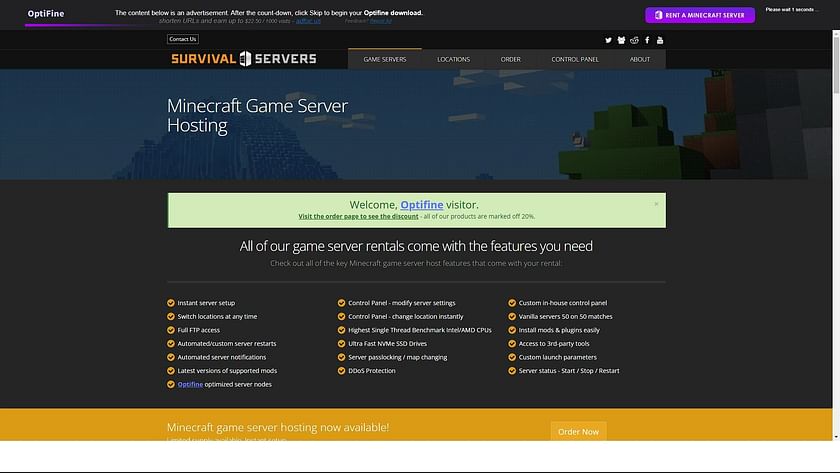 Essentially, there are two ways to download this mod. The first is by pressing the download button and going through an advertisement page, while the second is by clicking on the (Mirror) button and heading directly to the download page. Since OptiFine is completely free, advertisements are a major source of revenue for the modders involved.
---
2) Installing OptiFine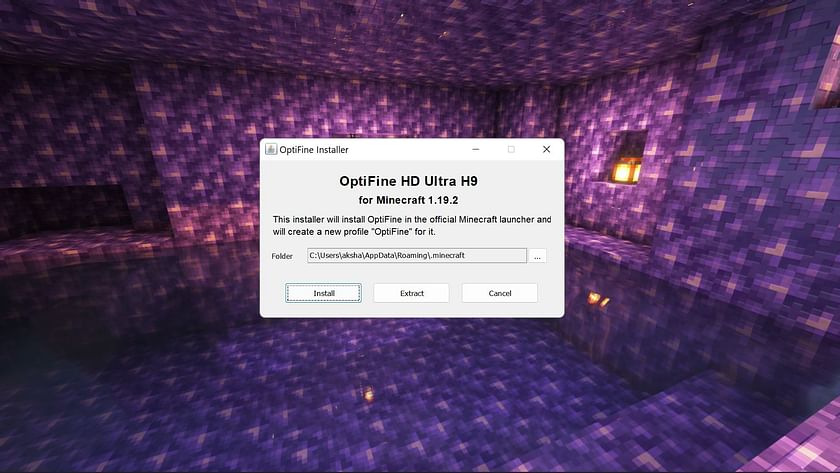 After downloading the java file of the mod, you can simply open it up and install it. The dialog box will show you where the mod will be installed. You must always remember to verify the target location and confirm that the mod's being installed in the '.minecraft' folder. If the installation path is correct, you can click on Install.
---
3) Opening the game with OptiFine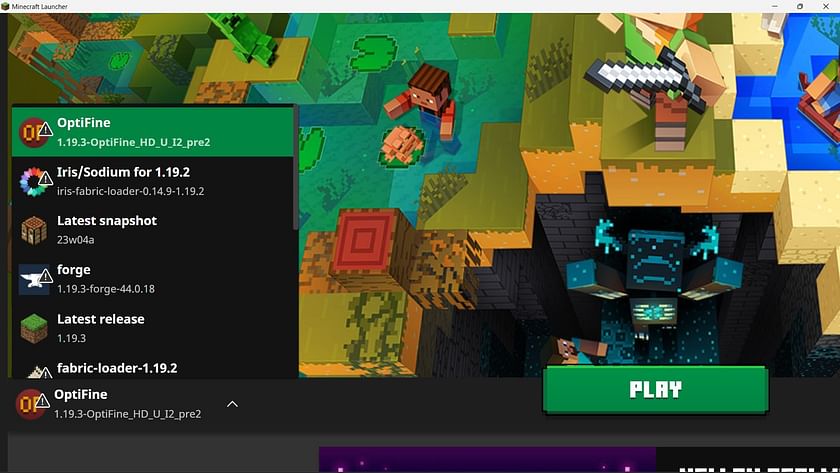 Once OptiFine is installed in your game folder, you must open up the official game launcher. From the drop-down menu, you must select the modded version that has the OptiFine logo on it. This should be the new default version that you must click on every time you want to play the game.
Select the game version and hit Play. At this point, the launcher may or may not download a few additional files to run the game.
Once the game opens, you can head over to the video settings to see the mod's version at the bottom of the screen, along with all of the newly added settings, thanks to OptiFine. With this mod installed, you should instantly see the difference in smoothness and FPS upon entering an in-game world.