Minecraft Dungeons is an excellent game. For Mojang's first true foray outside of the classic Minecraft game, this game was an absolute hit. It's developed a loyal player base and morphed into a seasonal game. That's sure to extend its shelf life a bit.
One thing that can make any game better, though, is the inclusion of friends. However, not all games are multiplayer. Some games are for one player to immerse themselves alone into the game.
Minecraft Dungeons isn't like that, so there are ways to play with friends. Fortunately, there are two ways to do so. Here's how you can invite friends to play with you.
---
Invite friends to play Minecraft Dungeons with you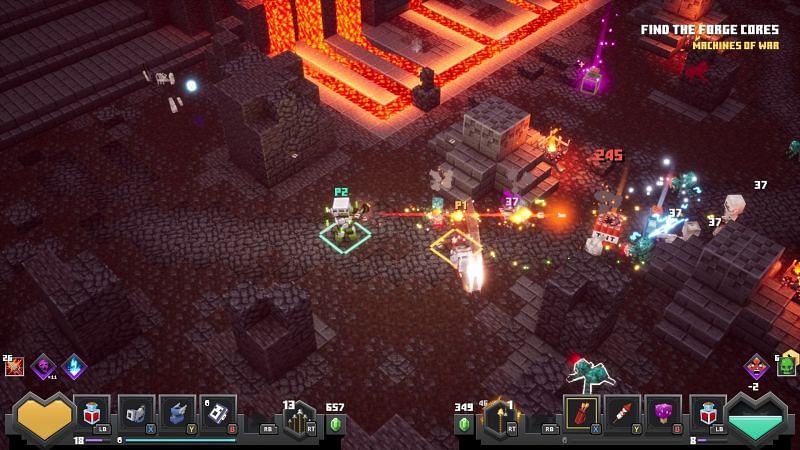 To play with friends in Minecraft Dungeons, there are two ways to try this: local and online. Being local is much simpler, but it requires players to be in the same place, and that's often impossible. This way, friends can play together via split screen as long as there are enough controllers present.
To add friends to a local game, connect new controllers to the console in the character selection screen. Controllers are required for PC, which typically doesn't have controllers either. You can then play from there without any Internet or subscription of any kind.
Split screen is a great option. However, it does make the screen smaller for each person. In this case, if one were playing with four players, the screen would only be one quarter the normal size for each player. If it's a big enough TV, it can be fine, but otherwise it might cause frustration.
Online gameplay with friends is a bit more complex. Obviously, this requires an internet connection- the stronger, the better. These consoles have subscription services that allow for online play:
Xbox- Xbox Live Gold
Nintendo Switch- Nintendo Switch Online
PlayStation- PlayStation Plus
The game is cross-platform, so that shouldn't cause any issues. To play online together, friends can select Online Game from the character selection menu. This brings up a menu that lists all your online friends. You can only play with a friend if they are online.
You can also invite friends to the party prior to the game beginning. However, any playing friend will need to have completed the Squid Coast tutorial level and reach the Camp before they can invite any friends to a game.
Upon completion of those two things, the whole of online multiplayer is available. Minecraft Dungeons unfortunately has no online matchmaking service, which makes the Friends option the only way to play the game with anyone over the internet. If not that, then the only other option is locally with multiple controllers.